Why not have cake for breakfast with this Applesauce Cranberry Bundt Cake? This delicious moist cake studded with dried cranberries, spices and applesauce will be the hit of your weekend brunch!
Disclosure: This post may contain affiliate links of products that I adore and trust in my kitchen. Thank you for supporting Cooking In Stilettos.
This month's theme for Blogger C.L.U.E. was one of my favorites to date – find a recipe celebrating all things Autumn.  This Applesauce Cranberry Bundt Cake from Sew You Think You Can Cook is perfect for this mission don't you think?
Sew You Think You Can Cook is a fabulous blog run by the uber talented Lauren with delicious recipes.  As you can tell from the blog name alone, Lauren has some serious sewing chops.  She not only can cross stitch, but she quilts which is something my grandmother tried to teach me as a child when I would spend summers with her.  Back then, I stupidly was more obsessed with watching Ponch from C.H.I.P.S. instead of paying attention.  Now, the most I can sew is perhaps fixing a hem or, if I really tried, a scrunchie (which I haven't made since the very early 90s *LOL*)  Lauren is an Air Force wife currently in Ohio with her husband and adorable son and her blog is written like you were having coffee with one of your favorite girlfriends.  It's really one you should check out.
Lauren had some other amazing recipes that were tempting like this must make Boo-Tini for Halloween, Football Game Day Dip, Chocolate Caramel Apple Bundt Cake and her Fresh Apple Cake, based on her beloved Busia's recipe.  However, the minute I laid eyes on this Applesauce Cranberry Bundt Cake I was smitten.
I have been wanting to try an applesauce cake for some time now and my bundt pans clearly don't get enough love.  I made only a few changes to her recipe since I only tend to have unsweetened applesauce on hand and I'm not as much of a fan of ground cloves.  Lauren asked to glaze or not to glaze and while I do think that the glaze might be nice, it really isn't needed as it's "just right."  A quick dusting of powdered sugar worked perfectly, but if you were going to glaze your cake, perhaps an applesauce glaze like I used in last month's Blogger C.L.U.E. assignment for Apple Oatmeal Muffins would be the perfect sweet compliment.
This Applesauce Cranberry Bundt Cake will be the star at your next weekend brunch.  Just make sure to give yourself the first slice before it's all gone.  Many thanks Lauren for a delicious recipe that will be a favorite in this household as well!
On to the recipe:
Gather your ingredients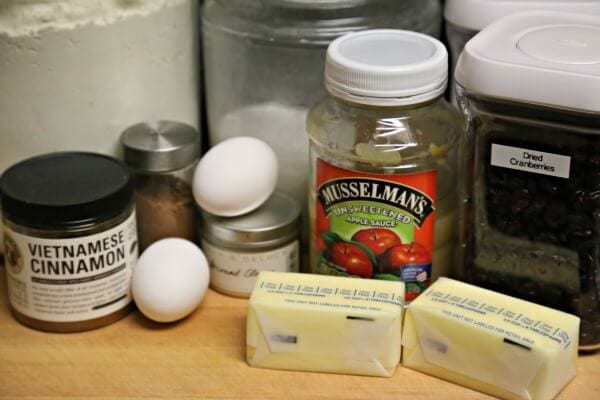 Time to sift the dry ingredients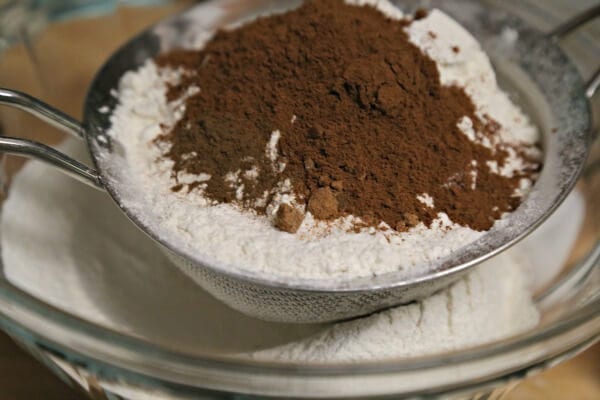 Let's bake this lovely shall we?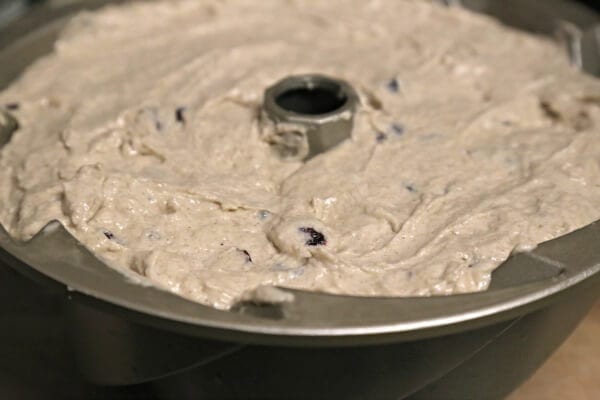 Now this, my friends, is a reason to have cake for breakfast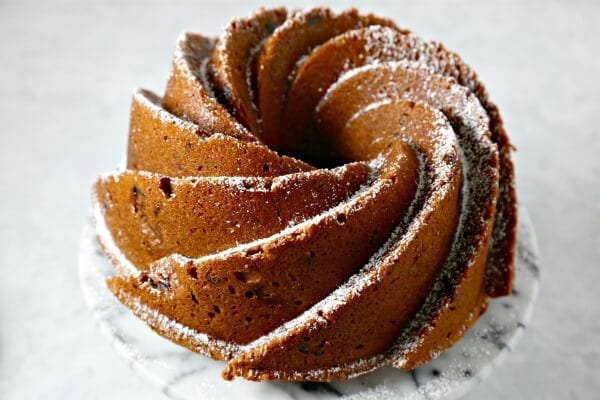 Should I cut you a slice?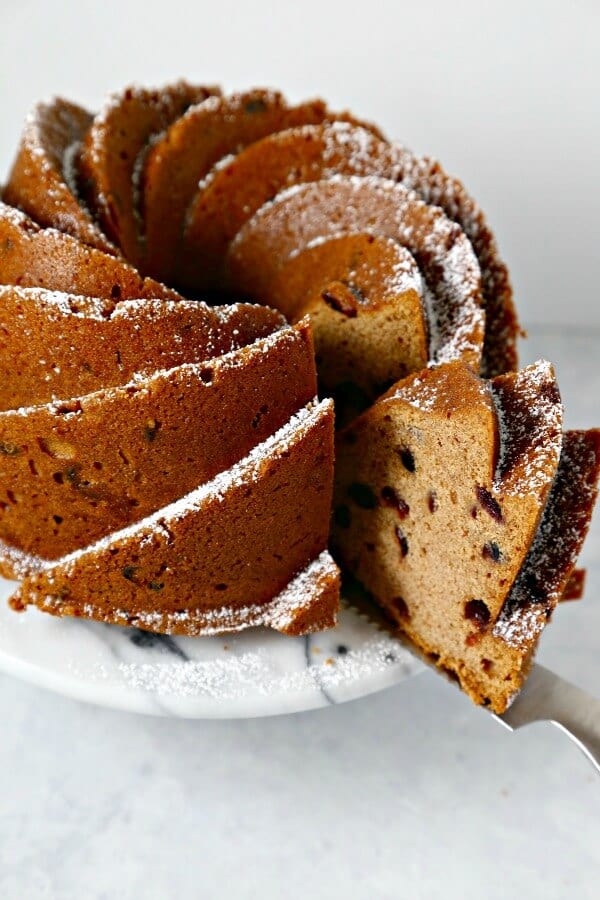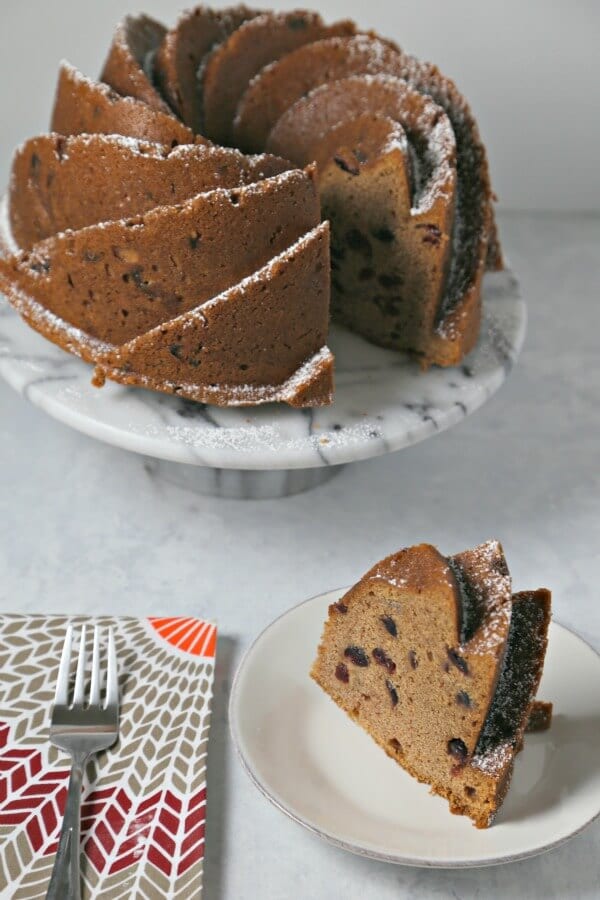 Aly M. Cleary | Adapted from Sew You Think You Can Cook
Yields 10
Applesauce Cranberry Bundt Cake
Why not have cake for breakfast with this Applesauce Cranberry Bundt Cake? A moist cake studded with dried cranberries, spices and applesauce will be the hit of your weekend brunch!
30 minPrep Time
1 hr, 10 Cook Time
1 hr, 40 Total Time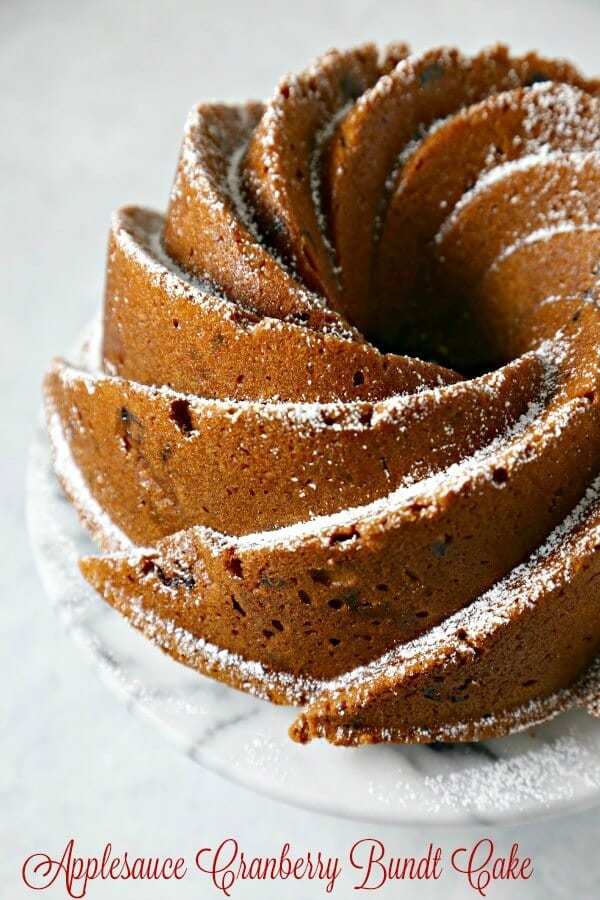 Ingredients
2 sticks of butter (room temperature)
2 cups of sugar
2 eggs (room temperature)
4 cups of flour plus 1 tablespoon, divided
2 teaspoons of baking soda
2 teaspoons of cinnamon
1/2 teaspoon of ground cloves
1/2 teaspoon of nutmeg
1/8 teaspoon of kosher salt.
2 1/2 cups of unsweetened applesauce
2 cups of dried cranberries
Instructions
Lightly spray a Bundt pan with nonstick spray and set aside.
Add the butter and sugar to the bowl of a stand mixer and beat until light and fluffy.
Add the eggs one at a time, making sure the eggs are fully incorporated.
In another bowl, sift together 2 cups of flour, baking soda, cinnamon, ground cloves, nutmeg and salt.
Add one third of the flour mixture followed by half of the applesauce. Add another third of the flour, the remaining applesauce and end with the remaining flour mixture, taking sure that the mixture is fully incorporated (but take care to not overmix).
Add one tablespoon of flour to the dried cranberries and toss to coat the cranberries with the flour so they don't sink in the cake batter while baking.
Fold in the flour-dusted cranberries into the batter and pour into the prepared Bundt pan.
Bake for 40 minutes.
Increase the temperature to 350 degrees, cover the Bundt pan with foil and bake for another 25 – 35 minutes until a knife comes out cleanly.
Let cool for a bit, unmold the Bundt cake and serve.
Enjoy!
7.8.1.2
131
https://cookinginstilettos.com/applesauce-cranberry-bundt-cake/
Let's see what the other Blogger C.L.U.E. crew is bringing to the Autumn feast shall we?
Pumpkin Bread with Pumpkin Ale by Lea Ann from Cooking on the Ranch