This post is sponsored by Hebrew National.
The 4th of July is just around the corner – have you planned your menu yet? With my friends, it is all about the potluck so this year I thought I would go a bit patriotic and add a little red, white and blue to the table.
Living here in Philly, we have a bit of a unique view when it comes to celebrating the 4th. After all, we are one of the birthplaces of our country's independence. However, with all the chaos of Olde City, especially during July 4th, my friends and I tend to shy away from Center City and get together to celebrate. Being that some of my close friends are DJs, our music choice is always eclectic. We have friends that adore house music, some like hip-hop, others are all about top 40 so finding something that will have everyone on the same page is always interesting. When we get together, often the tunes have a retro feel, which often result in impromptu dance parties and friends going "remember when so and so." It's always a good time with this crew.
I threw together a little impromptu 80s Dance Party playlist for your listening pleasure – more than likely, this playlist will be playing on the 4th. Whether or not Jimmy will do his Michael Jackson "Smooth Criminal" impression – well, we will have to wait and see.
The menu for this year's Red White & Blue Celebration has some classic with a bit of a twist. I figure that while my friends are probably going to bring the classics, I would provide a couple sides and, of course, the Hebrew National All-Beef Franks with all the fixings. For a bit of red, my Watermelon Salad with Ricotta Salata is a must and, of course, I could never forget my Firecracker Slaw. For the blue factor, my Blueberry Basil Salsa is perfect. Festive, packed with flavor and I have to say, this salsa might be my new favorite way to dress my Hebrew National All-Beef Franks. This Blueberry Basil Salsa is just the essence of summer with sweet blueberries, spicy jalapeños (or serranos if you like to amp up the heat factor) and fresh basil. Add a bit of lime along with some diced red pepper and a bit of onion and you have a salsa you will find yourself serving with everything.
When planning your 4th of July menu, don't forget the Hebrew National All-Beef Franks and make sure to add this Blueberry Basil Salsa to the menu. Tell them it is your little bit of red, white and blue!
Let's get this party started shall we?
Gather the ingredients for the salsa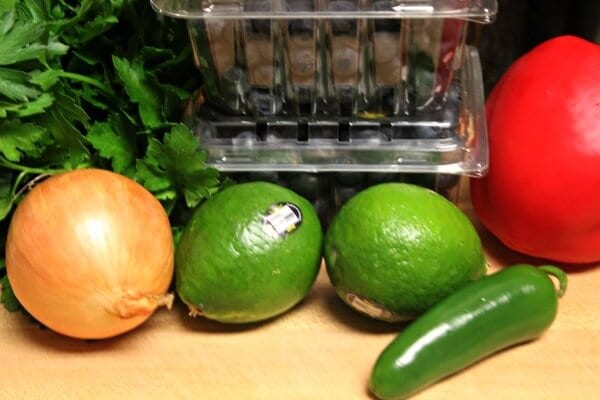 Chop, Stir and Voila – Sweet and Spicy Blueberry Basil Salsa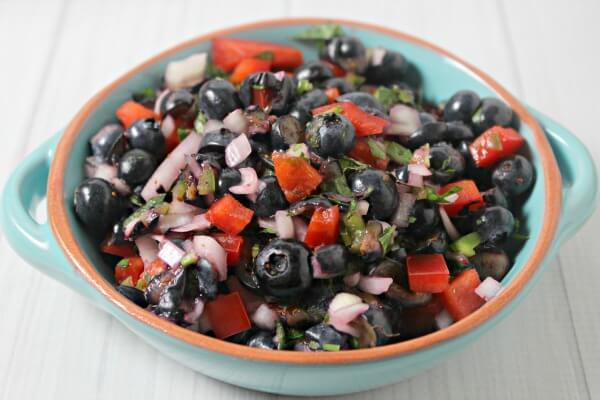 Let's break out the franks shall we?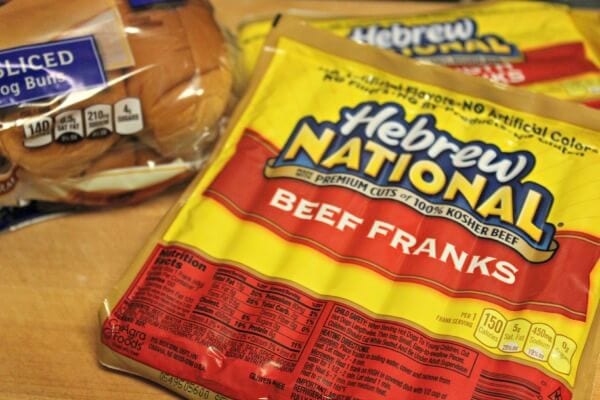 We need to get some toasty grill marks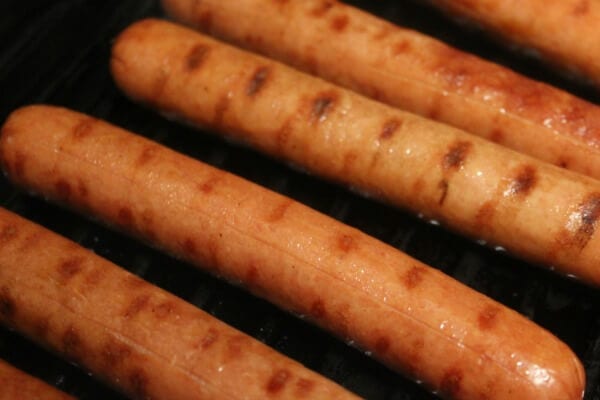 It's All About The Classics With A Touch of Red, White and Blue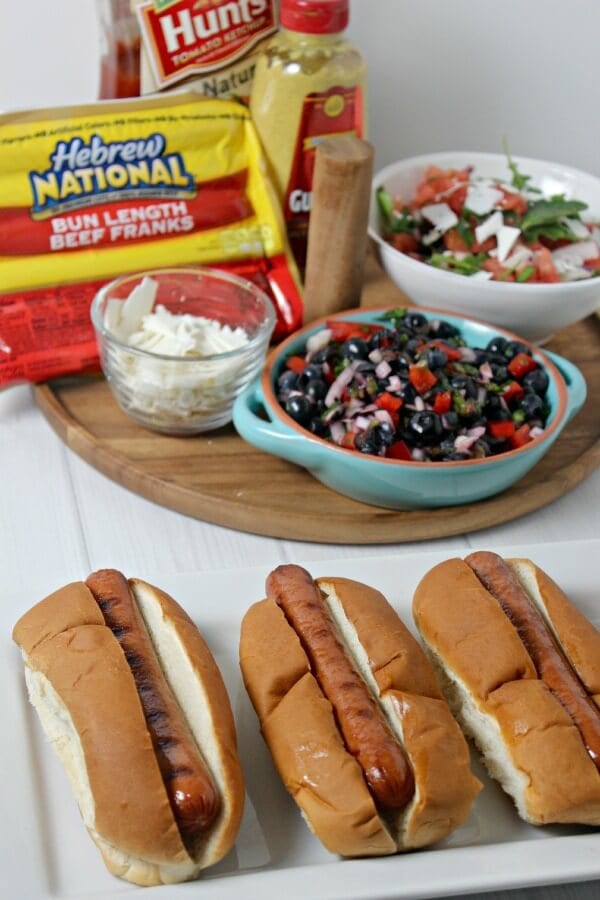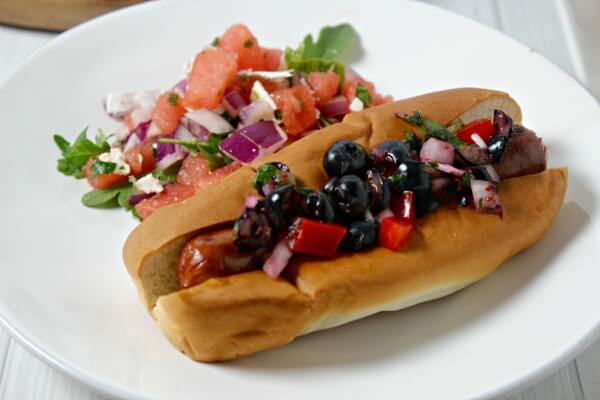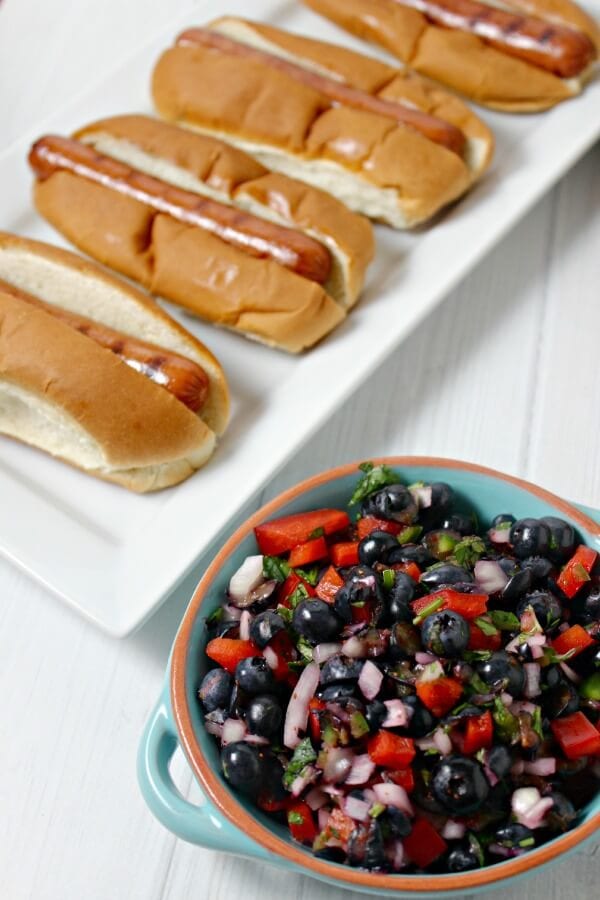 Aly M. Cleary
Yields 4
BLUEBERRY BASIL SALSA
This Blueberry Basil Salsa adds a spicy sweet zip to your favorite hot dog and it's perfect for summer grilling. This spicy fruity salsa will be perfect for your next soiree.
5 minPrep Time
5 minTotal Time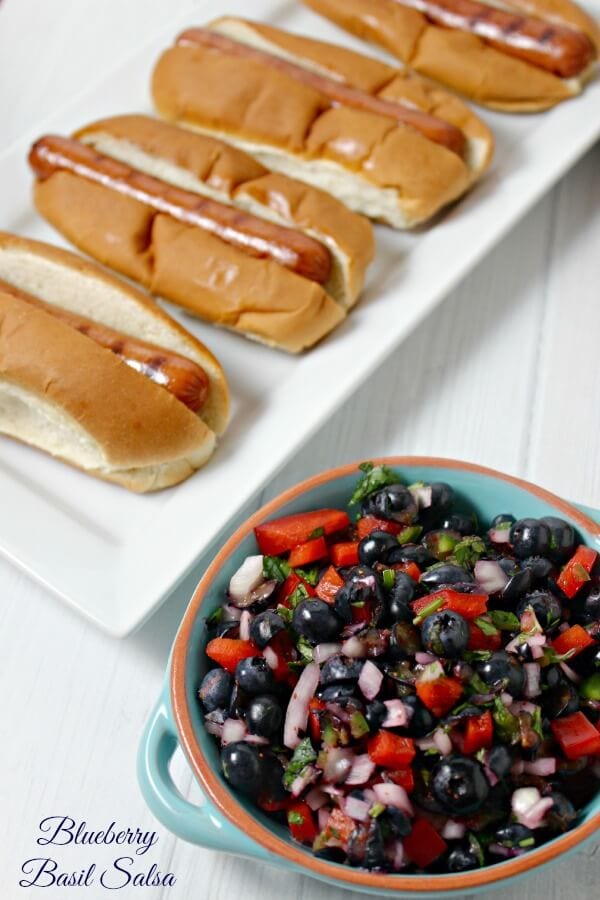 Ingredients
2 cups of fresh blueberries, chopped
1 cup of fresh blueberries, whole
1 red pepper, seeded and diced
1 white onion, diced
1 jalapeño (or a serrano if you want to bring some more heat), seeded and finely diced
1 tablespoon of chopped fresh basil
2 teaspoons of chopped fresh flat leaf parsley (or cilantro)
Zest and juice of one lime.
Hebrew National Hot Dogs & hot dog buns for serving
Instructions
In a bowl, toss together the chopped blueberries, whole blueberries, diced red pepper, onion and finely chopped jalapeño.
Add the chopped basil, parsley (or cilantro), lime zest and juice and toss again.
Top your hot off the grill Hebrew National All-Beef Franks with a bit of the Blueberry Basil Salsa and enjoy!
Notes
The combination of franks and these toppings may not be Kosher.
7.8.1.2
175
https://cookinginstilettos.com/blueberry-basil-salsa/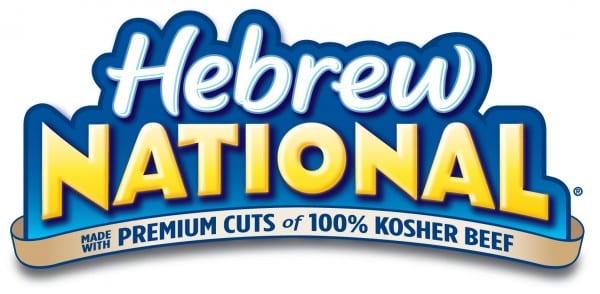 What makes a Hebrew National kosher hot dog premium? It's all about what makes the cut (and what doesn't). We're choosy about what goes into our franks – we use only premium cuts of 100% kosher beef from the front half of the cow and then choose the best from that. No artificial flavors, colors, fillers or by-products. When your hot dog is Kosher, that's a hot dog you can trust! For more summer fun with Hebrew National, visit facebook.com/ hebrewnational.
Disclosure: Compensation was provided by Hebrew National via Mode Media. The opinions expressed herein are those of the author and are not indicative of the opinions or positions of Hebrew National.