This is a sponsored post. My opinions are my own.
I've found that as I have gotten older, I've learned to savor the simplicity – from the recipes I am drawn to, ingredients I choose to play with, the books I read or even the fashion I choose for the day to  day.  Some of my best memories are of just relaxing with friends and family – whether at home or out on vacay and the conversations and laughter that ensues.
We have these lovely farmer's markets here in Philly that I adore. You can meet the people from the farms where the food comes from, the local producers who make some of the best pantry staples you will ever taste and chat with other people who enjoy the same.  I love trying new and different things and recently I've been a bit more adventurous with my food pairings – especially sweet and savory.  Some sweet and savory pairings that are oh so good (besides the brown sugar and black pepper bacon which I swear by, all things Mexican chocolate and that chocolate bacon candy bar that may or may not be in my desk for those "break for emergency moments") are:
Fresh Fruit with A Bit of Ancho Chile Powder, and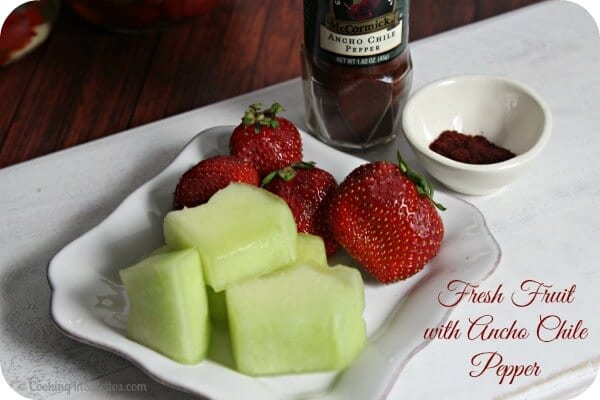 my personal favorite – Apples with Extra Sharp Cheddar and Blue Stilton Cheese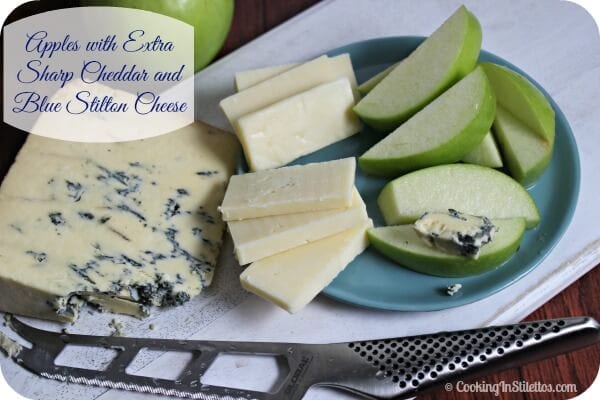 Sometimes the oddest combinations can be the most delicious!
One other sweet and savory pairing I have loved since I was a child was the Monte Carlo sandwich – turkey, ham and cheese, griddled french toast style with a touch of sweet jam for dipping – delicious.  I decided to spotlight the lovely Farmer's Garden Pickles in a Cuban Monte Cristo Sandwich. Having loved Cuban Sandwiches for years – that spicy mustard, sweet ham, roast pork and melted swiss accented by that sweet and tart pickle is sandwich perfection in my book. Now – this sandwich made Monte Cristo style with a bit of blackberry jam to bring the sweet – oh my heavens you have GOT to try this!
On to the recipe:
Gather your ingredients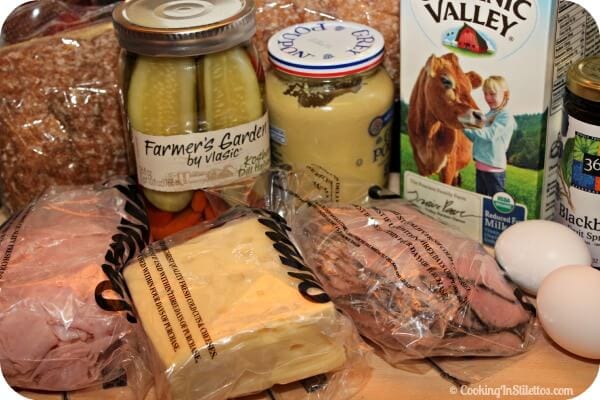 Which pickles to choose – zesty garlic or classic kosher – decisions decisions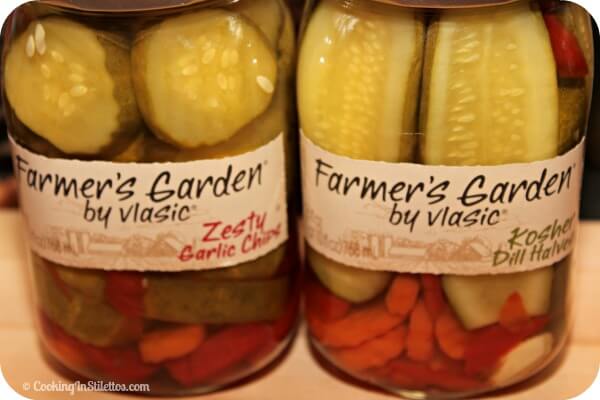 Time to assemble the sandwich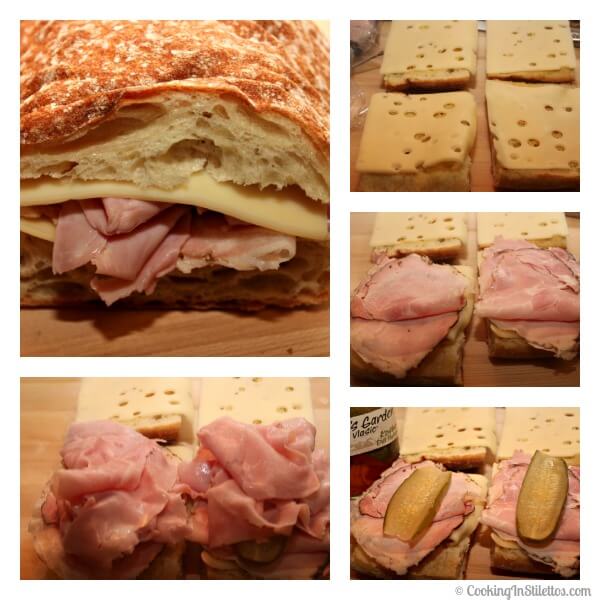 Let's Press The Sandwich a Bit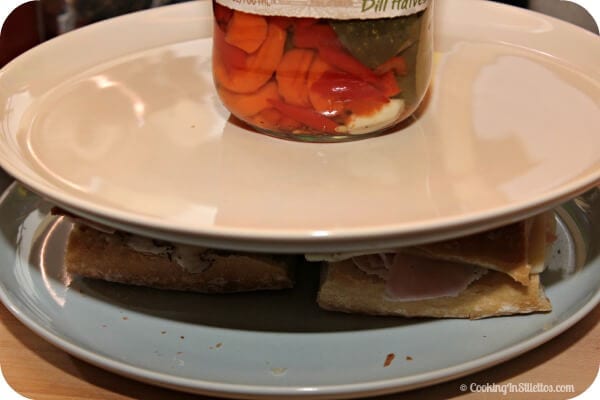 A quick dunk in the egg wash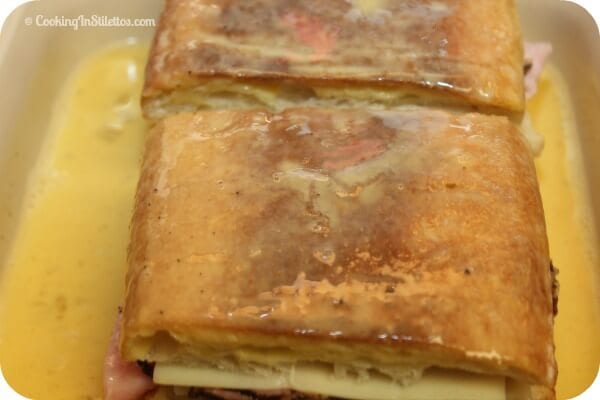 Paired with some blackberry jam for a sweet finish – this Cuban Monte Cristo is perfect for dinner!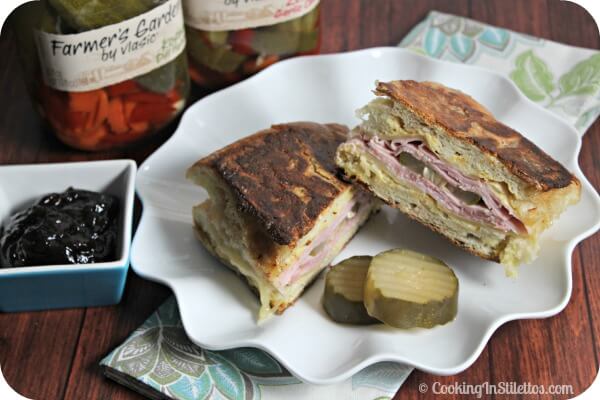 Aly M. Cleary
Yields 4
Cuban Monte Cristo Sandwich
Taking the flavors of a classic Cuban sandwich and turning it up a notch - Monte Cristo style. Sweet and savory - this Cuban Monte Cristo Sandwich will be a favorite on your menu!
25 minPrep Time
15 minCook Time
40 minTotal Time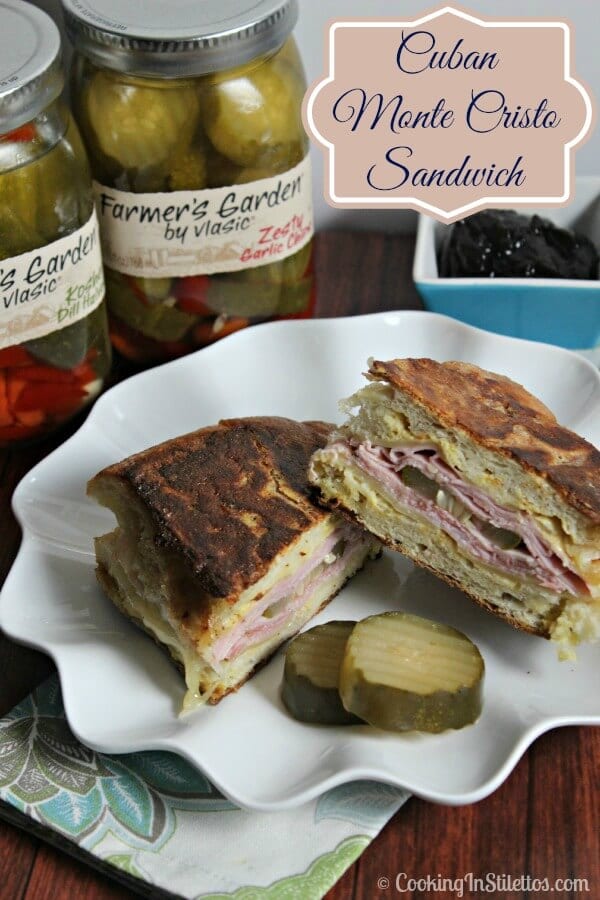 Ingredients
8 Slices of Thick Cut Bread (I used Ciabatta bread, cut into 4 rolls and split those)
3 - 4 tablespoons of Dijon mustard
4 long sandwich size kosher dill pickles (I used the Kosher dills from Farmer's Garden and sliced each in half)
8 slices of swiss cheese
8 slices of roast pork loin
8 slices of tavern ham
2 large eggs
1/4 cup of milk
Salt and Pepper to taste
2 tablespoons of butter
1 tablespoon of vegetable oil
Blackberry Jam for serving
Instructions
Lightly spread the mustard over the slices of bread.
On each slice of bread, layer a slice of swiss cheese.
On one slice of swiss cheese, lightly layer the roast pork loin.
Follow that with a slice of dill pickle.
Layer the ham on top of the pickle and top with the other cheese coated bread slice.
Lightly press the sandwich together with a plate laid on top and a jar to press it down - let stay that way for 15 minutes or so while you prepare the egg wash.
Beat together the eggs and milk and season with a bit of salt and pepper.
Coat each sandwich side with a bit of egg. Let soak for a bit before flipping.
Preheat a nonstick skillet over medium heat.
Add 1 tablespoon of butter and a drizzle of vegetable oil to prevent the butter from burning.
Add two sandwiches and let brown on one side.
Flip, cover the pan and let brown on the other side.
Continue the same method for the remaining two sandwiches.
Cut each sandwich in half, serve with some pickle chips and a bit of blackberry jam and e
7.8.1.2
242
https://cookinginstilettos.com/cuban-monte-cristo-sandwich/