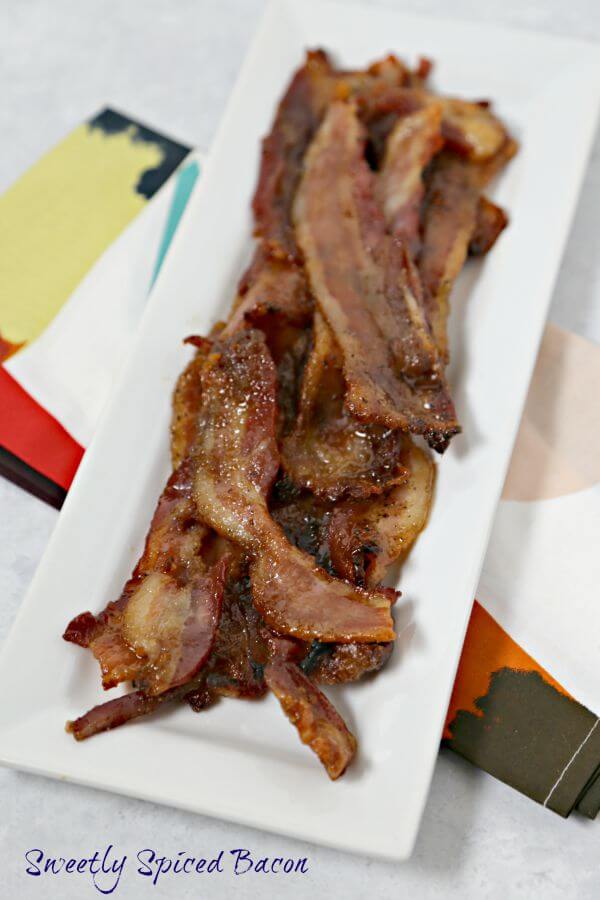 One of my favorite people, Single Serving Byte's Manouschka, did something incredibly daring for Lent this year – she gave up bacon. How the heck she got through all 40 days is beyond me because I seriously think I would cracked by week 2. Personally, I think she would have cracked for this tried and true: Sweetly Spiced Bacon.
The first time I made this recipe was for a gal's brunch at my first place in Orlando and the bacon was so good that not a piece was left. Other times I have made it, the same result. Even the Evil Minx hovers by the stove when she smells the bacon crisping up – and she will fight to the death for her piece. I have "war wounds" that can testify to that fact. You just don't mess with her bacon.
This recipe was inspired by the Barefoot Contessa's Maple Roasted Bacon Recipe but I decided to switch up the ingredients with brown sugar and freshly cracked black pepper and, occasionally, a touch of cayenne and, to date, I haven't changed it. A few lovely ingredients and voila – smoky sweet spiced bacon goodness. You can always improvise and add a little allspice or some paprika but, in the end, the brown sugar and pepper always seals the deal with me. Get some good quality thick cut bacon for it too – it makes a difference.  Just make sure to set aside a couple pieces for yourself and, for the love of all things holy, if you have a dog or cat around – ban them from the kitchen because they will stalk the oven at first whiff!
On to the recipe:
Gather your ingredients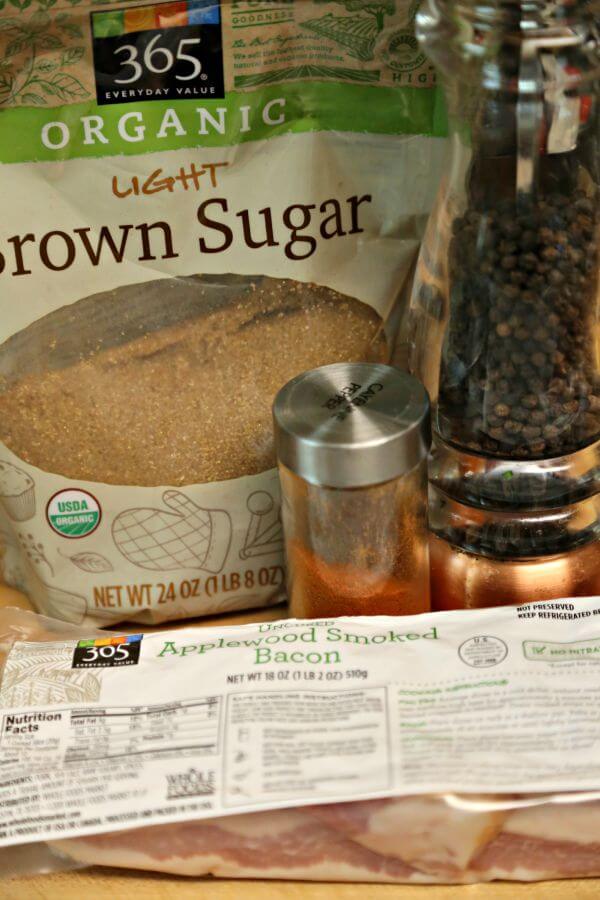 Thick cut bacon sprinkled with sugar and spice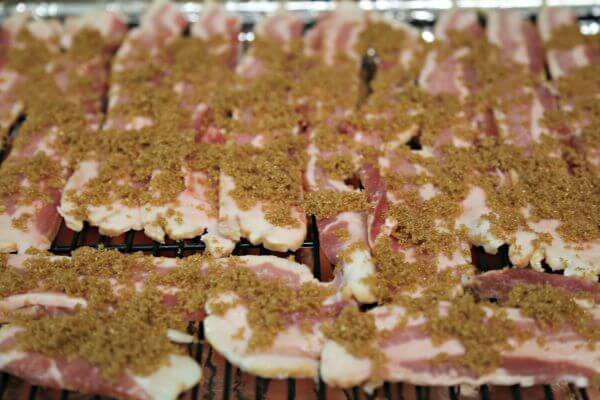 Look at this tray of sizzling goodness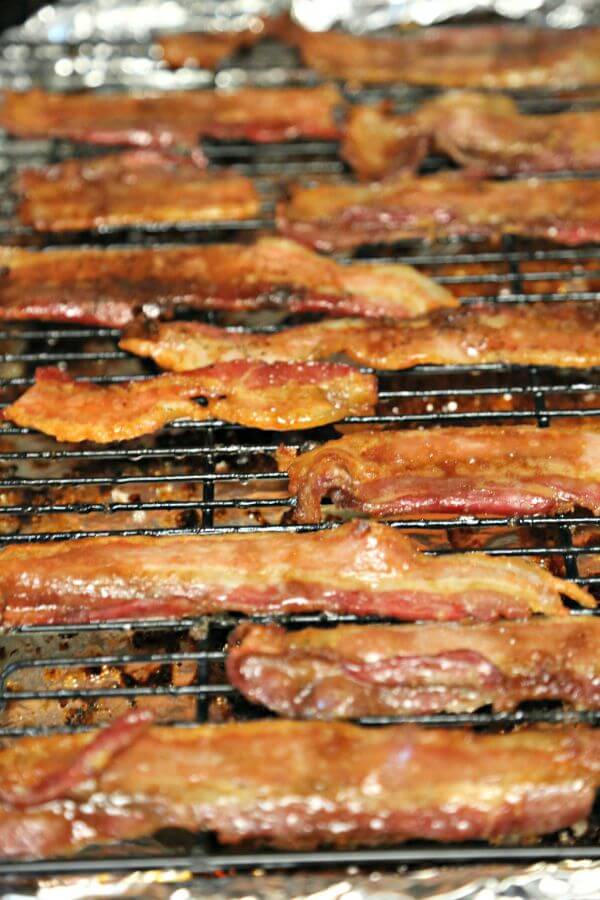 Ahhh Sweetly Spiced Bacon – is there anything better.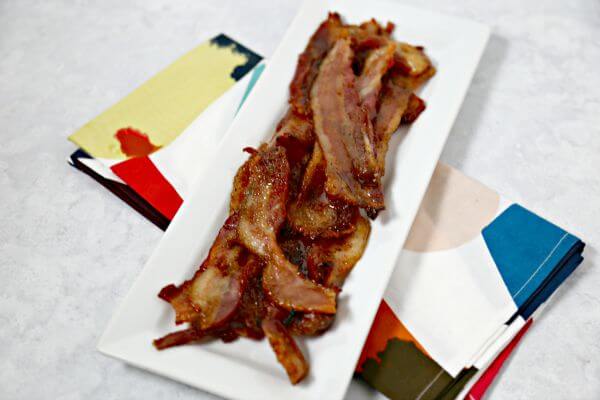 Sweetly Spiced Bacon
---
Aly M. Cleary | Inspired by the Barefoot Contessa
Yields 4
This sweetly spiced bacon will be the hit of your next brunch - a few simple ingredients sprinkled over thick cut bacon and baked in the oven - no muss, no fuss and all flavor!
5 minPrep Time
25 minCook Time
30 minTotal Time
Ingredients
1 lb thick cut good quality bacon
1/3 – 1/2 cup of firmly packed brown sugar
1/2 -1 teaspoon of freshly cracked black pepper
1/8 teaspoon of cayenne pepper (optional)
Directions
Preheat your oven to 400 degrees F.
Line a baking sheet with foil and place a baking rack over the foil lined baking sheet. (It saves you a lot of messy cleanup – trust me on this).
Lay the bacon strips across the rack in one layer, lining the strips up edge to edge.
Sprinkle the brown sugar over the bacon strips, making sure each strip has a nice light amount of sugar coating it.
Sprinkle the pepper and cayenne pepper (if using) across the bacon in the same manner.
Place the baking sheet in the oven and bake for about 25 minutes until crisp and golden.
Enjoy!
7.6.8
890
https://cookinginstilettos.com/sweetly-spiced-bacon/
All images and content are © Cooking In Stilettos. Please do not republish without contacting us first. Thank you.
Did you enjoy this post?
| | |
| --- | --- |
| Share the love | Get free updates |