Recently, when I was developing a signature cocktail for Girls' Night In, a divine Berry Thyme Spritzer, I thought that why not only use Trop50 Raspberry Acai juice in the cocktail/mocktail, but also in a retro dessert that will take my friends way back – a Homemade Raspberry Acai Gelatin.
Back in the day, when my BFF Meowmix would organize gals' night up in Massachusetts, a visit to this club, The Palace, was always on the agenda and we'd have a blast with some friends of ours dancin' the night away.  Now – the Palace had a few nightclubs within the spot – the typical dance club, a nice lounge and, of course, a more sedate version of a "Magic Mike" room where some of our friends worked.  I think the hilarity that would ensue from watching some of my friends and club attendees get a bit tipsy was due in part to our friend Frank's "Jello Shots" that he would serve at the bar.  One of these days, I'll have to see if Meowmix has a pic from those days but let's just say, the stories we could tell would have you in tears of laughter.
However, as we were doing  a Girls' Night In, it was all about the mocktail and I wasn't going to do Jello Shots, obviously, but I figured I'd make a more sedate homemade gelatin topped with fresh berries to cap off the evening.  This Homemade Raspberry Acai gelatin kicks any version that you can buy in a supermarket's butt – and it's SO easy to make.  We're talking SERIOUSLY easy – so if you want to make homemade gelatin for your friends and family, you can use this recipe as a base and play with it using your favorite juice and add ins.
On to the recipe:
Just two  ingredients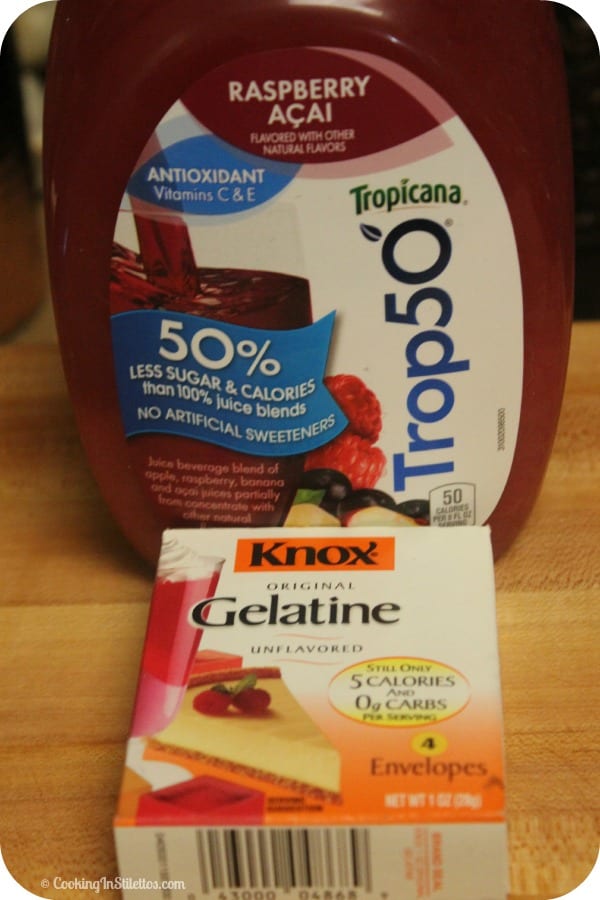 Letting the gelatin set in the juice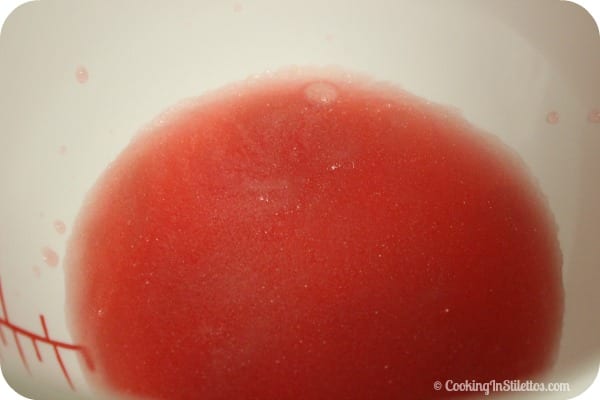 Dissolving the gelatin into the boiling mixture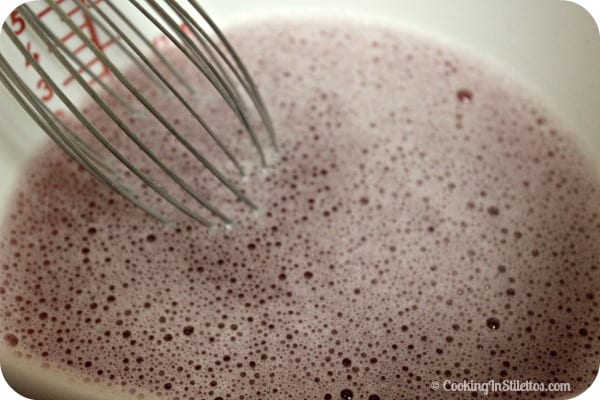 Garnish with fruit and a hint of mint – enjoy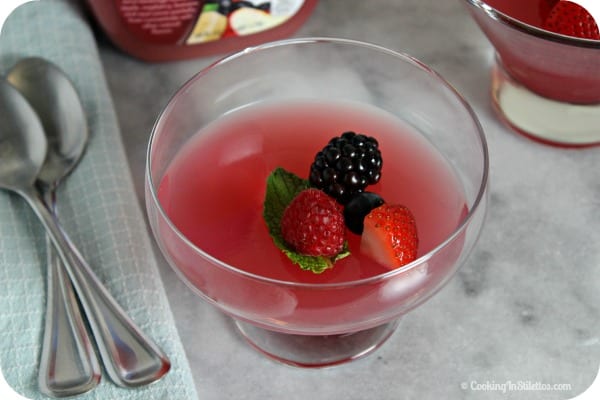 Aly M. Cleary
Yields 6
Homemade Raspberry Acai Gelatin
Making your own homemade fruit gelatin is so easy - you just need a few ingredients. This Raspberry Acai Gelatin is perfect for a sweet summer dessert or a Girl's Night In.
3 hrPrep Time
10 minCook Time
3 hr, 10 Total Time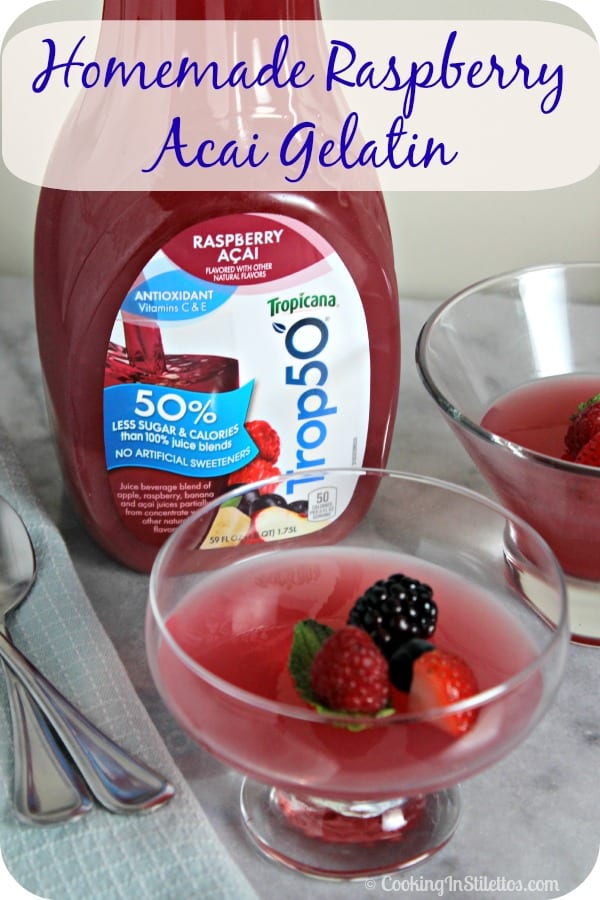 Ingredients
2 cups of Raspberry Acai juice, divided
1 envelope of unflavored gelatin
Fresh berries and mint for garnish, optional
Instructions
Place 1/2 cup of juice in a bowl and sprinkle the gelatin over the top. Let set.
Bring the remaining juice to a boil over medium heat in a small saucepan.
Pour the boiling juice over the gelatin mixture and whisk until the gelatin dissolves completely.
Pour the gelatin mixture into small dessert glasses and place in the fridge.
Let set until firm for a few hours.
To serve, garnish with a few berries and a mint leaf and enjoy!
7.8.1.2
244
https://cookinginstilettos.com/easiest-ever-homemade-raspberry-acai-gelatin/