For a refreshing mocktail perfect for summer, you need to make a pitcher of this refreshing Berry Thyme Spritzer
This is a sponsored post. My opinion is my own. This post may contain affiliate links to products I adore and trust in my kitchen. Thank you for supporting Cooking In Stilettos.
I have the ultimate refreshing summer sip for you today – a Berry Thyme Spritzer that I know you are going to adore.
When I told some friends that I was testing out some new recipes and how did they feel about a Girls' Night In – they were all for it. Lately it seems that going out requires one to essentially take out a mortgage and the club scene is a bit too much. I tend to prefer the more relaxed version of great food, great friends and lots of laughter – the essentials for any fabulous Girls' Night In, right?
I love any reason to get some of my favorite people together – whether it's for gossip, a "recipe testing" soiree, a jewelry/accessory swap, or just for some fabulous conversation.  One constant is always a signature drink – whether it's a cocktail or mocktail.
I whisked up this fresh Berry Thyme Spritzerfor the signature cocktail and let my friends doctor theirs if they wanted a bit of a boozy option with a splash of rum, tequila or blueberry vodka. I, however, decided to stick with the mocktail version because I figured it would be cocktail central in Miami this weekend. Having some Trop50 Raspberry Acai juice on hand, I used this refreshing sip as the base for the mocktail and muddled with some fresh ripe summer berries, mint and lime.  I love the flavor of berries and thyme so a quick thyme simple syrup was the perfect way to infuse a bit of herb flavor into this sip.
In addition to the mocktail, I decided for a light and easy dessert, I would also whip up some homemade raspberry acai gelatin garnished with some berries and mint.  Coupled with the Berry Thyme Spritzer, it was the perfect sweet treat!
For your summer celebrations and your next girls' night in, make a pitcher of this refreshing Berry Thyme Spritzer!
On to the recipe:
Gather your ingredients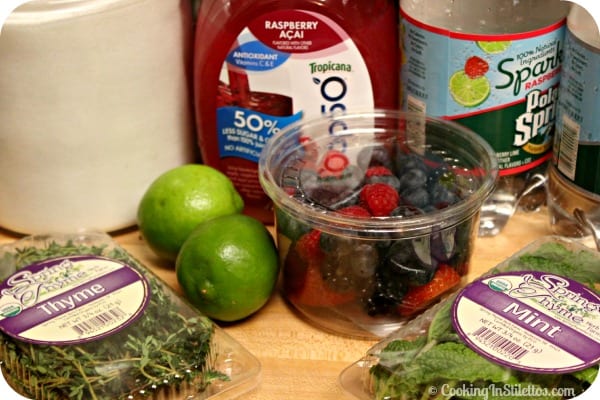 This Thyme Simple Syrup provides the perfect note to this spritzer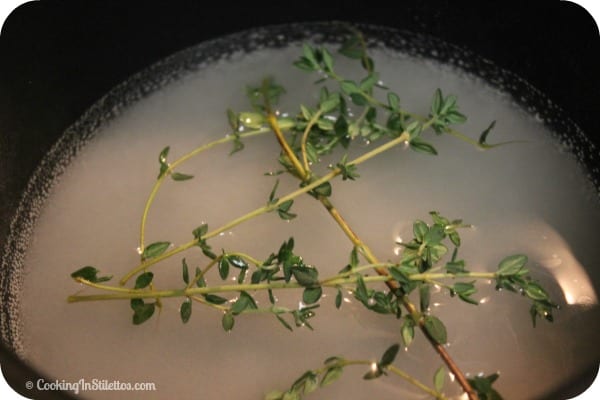 Let's muddle the fruit, shall we?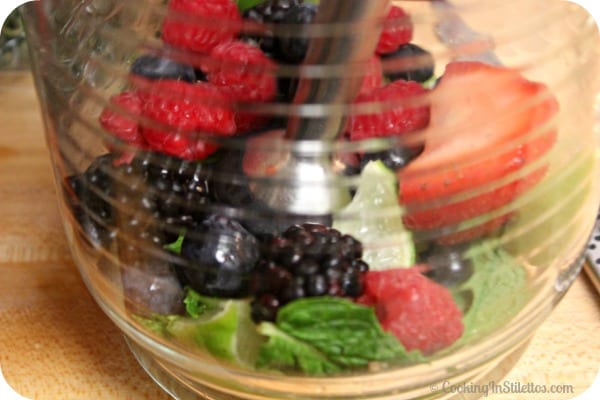 Wanna a Sip?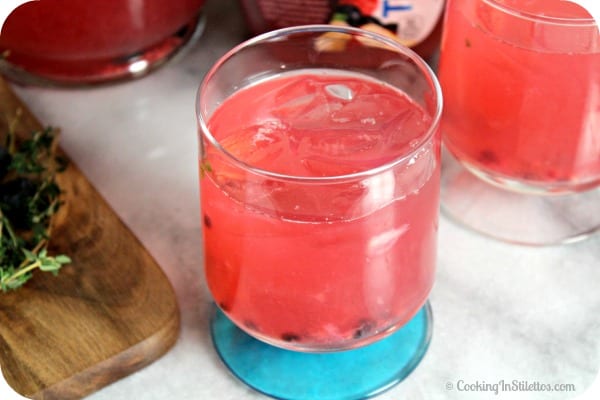 Loving this homemade Raspberry Acai Gelatin – nostalgic but so easy!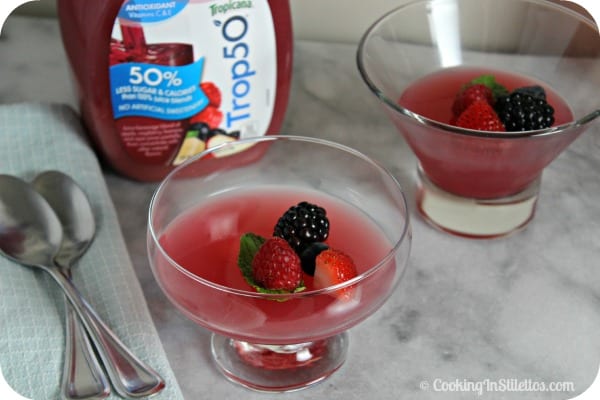 Aly M. Cleary
Yields 8

Berry Thyme Spritzer

This refreshing Berry Thyme Spritzer is the perfect summer sip with fresh berries, mint and a hint of thyme for the ultimate mocktail.

5 minPrep Time

15 minCook Time

20 minTotal Time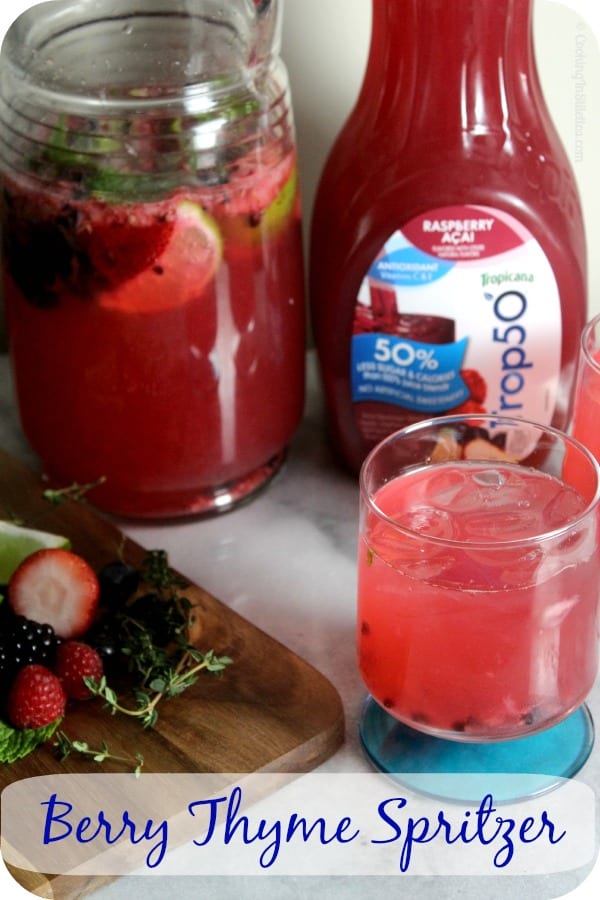 Ingredients
3 – 4 sprigs of fresh thyme
1/2 cup of granulated sugar
1/2 cup of water
1 lime, cut into wedges
1 cup of mixed berries, plus extra for garnish
1/4 cup or so of mint leaves (depends on how minty you like it)
3 cups of Trop50 Raspberry Acai Juice
2 cups of sparkling water (I used a Raspberry Lime to amp up the berry flavor)
Instructions
In a small saucepan, add the sugar, water, and thyme. Over medium high heat, dissolve the sugar and bring to a boil for 3 – 4 minutes. Remove from heat and let cool.
In a large pitcher, add the lime, mixed berries, and mint. Muddle together until everything is mixed.
Pour in the Trop50 Raspberry Acai Juice and the sparkling water.
Add 2 – 3 tablespoons of the thyme simple syrup and stir until everything is mixed.
Add the reserved mixed berries to the pitcher.
Serve over ice and, if desired, add a bit of extra sparkling water for a bit of effervescence.
Enjoy!
7.8.1.2

247

https://cookinginstilettos.com/berry-thyme-spritzer/