On to the recipe:
Gather the ingredients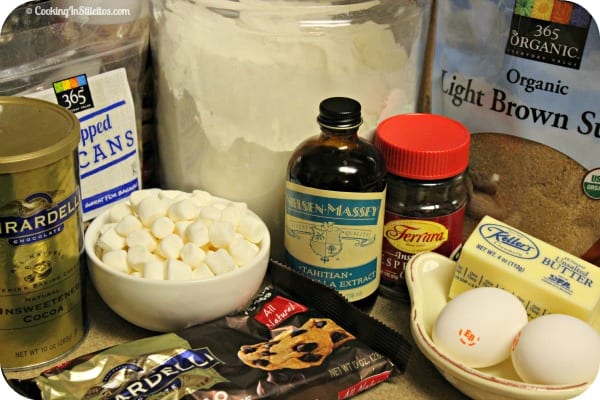 Adding a bit of espresso goodness to the chocolate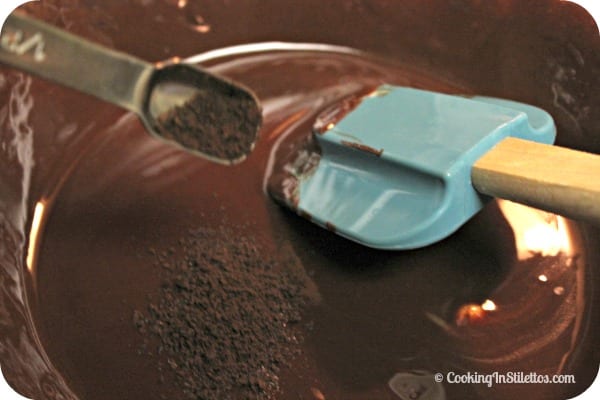 A tale of two sugars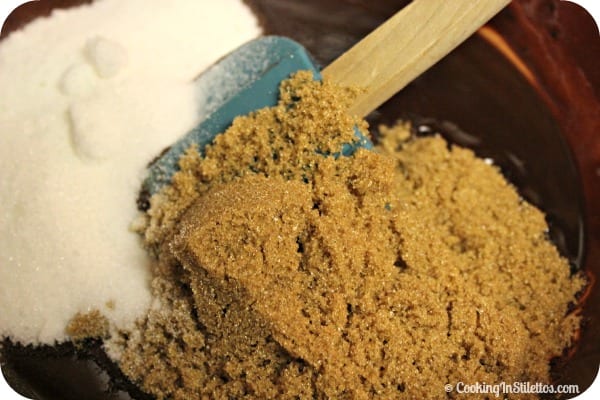 I don't think this is enough marshmallows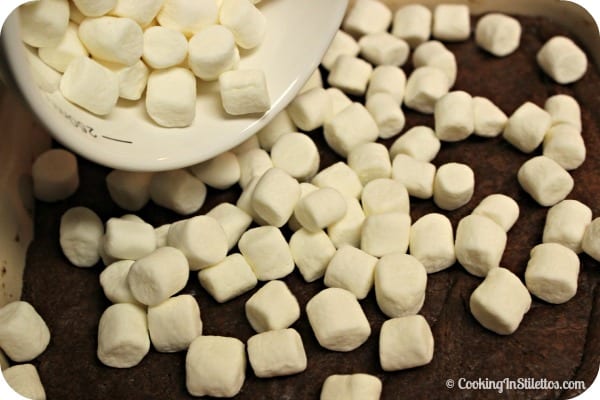 Now this looks like Rocky Road overload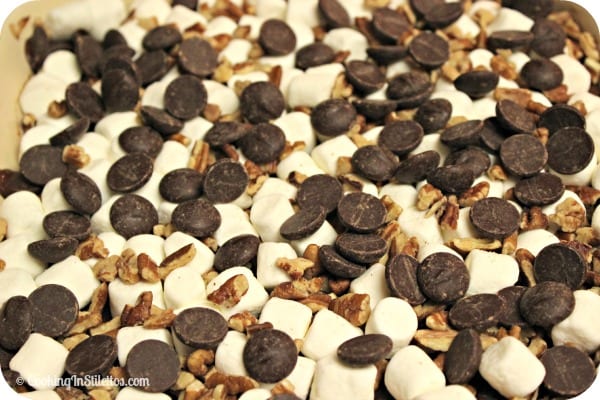 Nice and toasty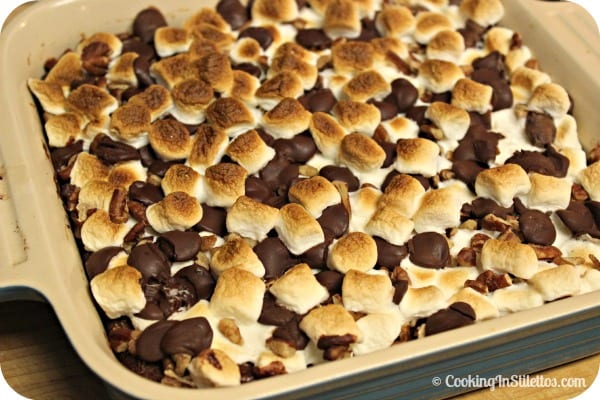 Martha Stewart
Rocky Road Brownies for #TheLeftoversClub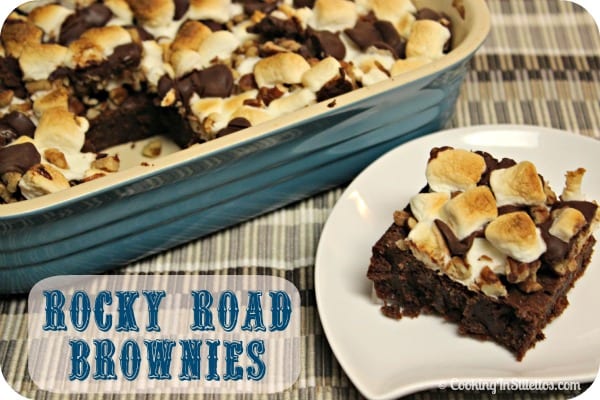 Ingredients
1 1/2 cups of bittersweet chocolate chips
1 stick (1/2 cup) of unsalted butter, cut into pieces
1/2 teaspoon of instant espresso
1 teaspoon of vanilla extract
1/2 cup of packed light brown sugar
1/2 cup of granulated sugar
1 cup of all purpose flour
1 - 2 tablespoons of unsweetened cocoa powder (depending on how chocolately you want it)
2 large eggs
1 cup of miniature marshmallows
1/2 cup of chopped pecans (or your favorite nuts)
Instructions
Preheat the oven to 350 degrees F.
Lightly spray an 8x8 inch baking pan with nonstick spray and set aside.
In a heatproof bowl set over a saucepan of simmering water, melt 1 cup of the chocolate chips and the butter. Stir occasionally until just melted.
When the chocolate is melted, add the espresso powder and vanilla. Stir to combine and remove from the heat.
Whisk in both the brown and granulated sugar. Follow with the salt and then the eggs.
When everything is combined, slowly add the cocoa powder and the flour until it is just combined.
Spread the batter into the prepared pan and bake for about 25 – 30 minutes. Test using a toothpick and there should still be moist crumbs attached.
Remove from the oven and sprinkle over a layer of marshmallows, followed by chocolate chips and then the chopped pecans. If you want to add an additional sprinkle of marshmallows – who am I to judge.
Bake for another 5 minutes or so so that the marshmallows begin to puff and the chocolate is a bit shiny.
For a bit of a s'mores like flavor, turn on the broiler and broil for a minute or so until the marshmallow gets all toasty.
Remove from the oven and then let the brownies cool completely.
Cut into squares, grab a corner piece for yourself and enjoy!
7.8.1.2
316
https://cookinginstilettos.com/rocky-road-brownies/