When I was younger, Penuche was something that was around during every holiday.  My aunt Maddie made the best penuche but, being the young brat I was, I didn't appreciate it until many years later.  When I was brainstorming some recipes for Christmas Week, I knew that this recipe that has escaped me for many years had to be attempted.  After making it, I have a greater appreciation for not only the recipe but my aunt who must have had a boatload of patience to make it by hand.  I used my mixer and even then it was a lesson in patience.
I also learned a few things – not every recipe on the interwebs is right – especially when I tried a recipe and it failed miserably.  I finally decided since I didn't have my aunt Maddie's recipe, I'd have to turn to another expert – Ms. Martha – and play with her recipe and technique which wound up working perfectly.  The key is patience – oh – and a really good candy thermometer.  While I mucked up the first batch, the second batch was the charm.
Sadly, while I can't learn this recipe from my aunt Maddie – it is good to make a version I know she'd be pleased with.  Make this for the holiday and create a family classic of your own!
On to the recipe:
Gather your ingredients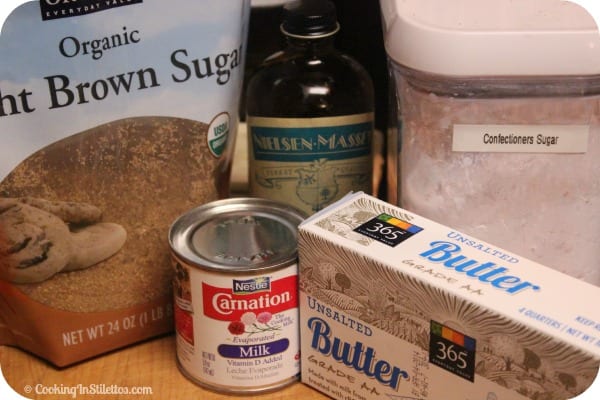 Adding the evaporated milk to the pan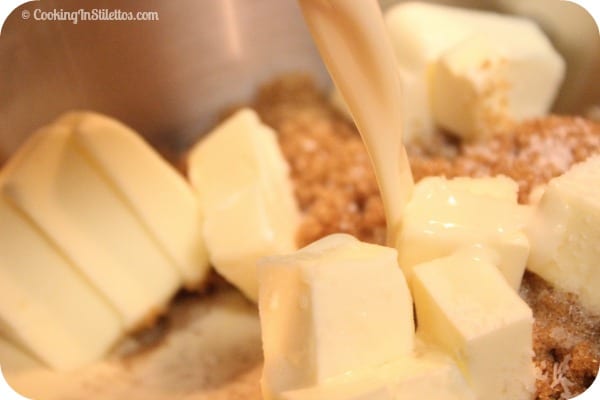 Look at this lava pool of boiling sugar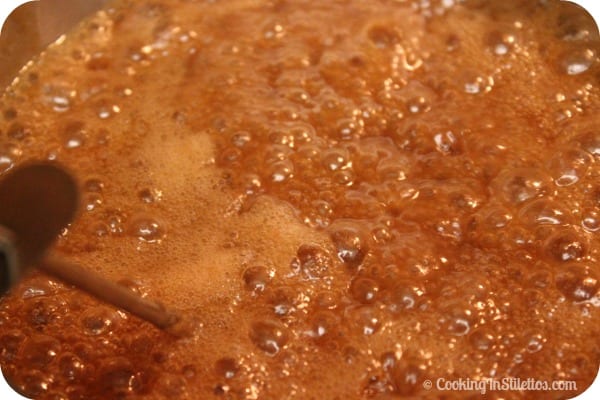 Whipping up the penuche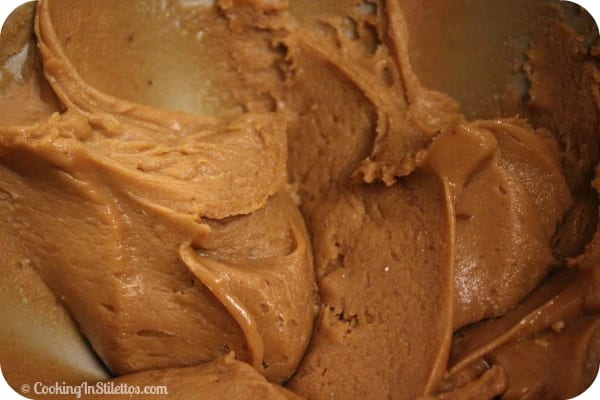 Now – try to just have one bite!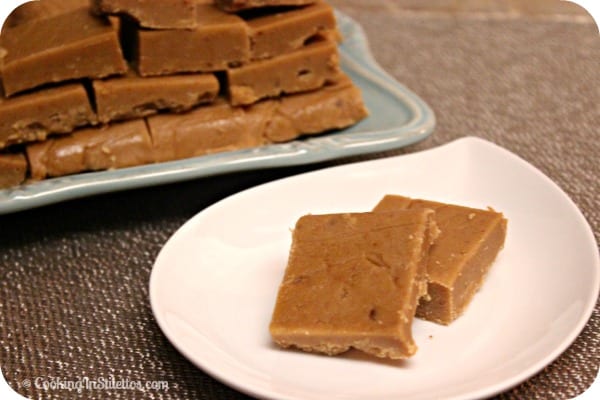 Slightly adapted from Martha Stewart
Penuche
This rich and buttery creation is a family favorite.
1 hr, 30 Prep Time
30 minCook Time
2 hrTotal Time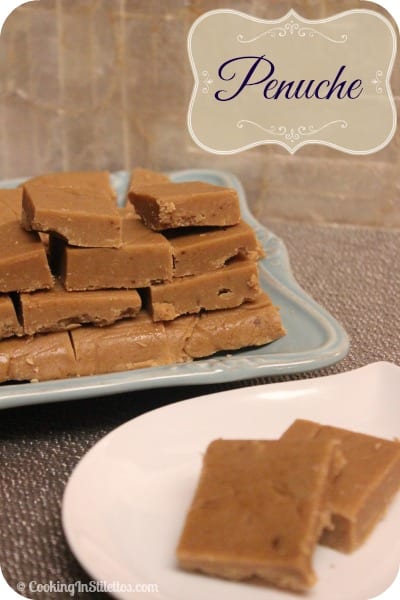 Ingredients
1 1/2 cups of light brown sugar, firmly packed
1 5 ounce can of evaporated milk
1 1/4 sticks of unsalted butter, cut into small pieces
1/4 teaspoon salt
1/3 cup confectioners' sugar
1 teaspoon vanilla extract
Instructions
Prep an 8x8 pan by spraying it with a non-stick spray and lining with a bit of cling film - letting it hang over the sides by a few inches for easy removal. Spray again lightly with the non-stick spray.
In a medium saucepan, over medium heat, melt the brown sugar, evaporated milk and butter.
Stir constantly with a silicone spatula or whisk until it comes to a boil.
Reduce heat to medium low and continue to stir occasionally until the temperature reaches 232 - 234 degrees F.
Remove to a heatproof mixing bowl and, using the low setting, beat in the confectioners' sugar. Turn the speed up to medium.
When everything has thickened a bit (about 3 - 4 minutes), reduce the speed to low and add the vanilla.
Spread into the 8x8 pan
Let chill in the fridge for at least an hour.
Remove from the pan and cut into small pieces.
Enjoy
7.8.1.2
278
https://cookinginstilettos.com/ending-christmasweek-with-a-classic-penuche-cakebossbaking/