Homemade Maple Candy is made from scratch with just one ingredient and perfect for the holidays. This sweet treat will be a favorite with family and friends.
Welcome to Day 3 of Christmas Week. This annual event was started in 2012, and is hosted by Kim of Cravings of a Lunatic. This year we have over 35 bloggers sharing festive sweet recipes for the event. Plus we all chipped in for a huge Amazon Gift Card Giveaway so be sure to enter!
Disclosure: This post contains affiliate links of products that I use for this recipe and trust in my kitchen.
Have you seen the fabulous recipes that all of my fellow #ChristmasWeek bloggers have been sharing? I swear – I have so many recipes bookmarked to make, my kitchen is going to be in serious holiday overdrive.  Also – have you entered the giveaway yet?  We're talking $800 in prizes that we want to share with YOU!
Today's recipe for Homemade Maple Candy is one that is close to my heart. While I'm a Philly gal, I grew up in New England and there were times I would find a little package of maple candy in the stocking.  When I moved to Orlando, friends and family often sent me maple candy or I would grab some at the airport when flying into Connecticut. There is nothing like it – tons of maple flavor and it just melts on the tongue, much like a holiday snowflake. 
When I was plotting my recipes to share this week, I knew I had to attempt making candy. I can make bark and brittle like there is no tomorrow but breaking out candy thermometers and boiling sugar – that's terrifying to me.  Can I tell you how many kitchen accidents I have had over the years and yes, boiling sugar has been the culprit in a few of them.
True to form, there were Aly oops all through the recipe – the maple syrup boiled over, the pot wasn't big enough and I had to triple check the thermometers (I had two going) because me and thermometers don't always get along and I kept second guessing myself.  Thankfully while I had a great candy thermometer, I also relied on this trusted lovely that told me when it was JUST right.
As there is only one ingredient to this recipe, the key is using a really good maple syrup.  My suggestion – channel your inner Barefoot Contessa and get a good syrup that's grade B. I got this great maple syrup on Amazon along with some cute silicone candy molds that had some leaf decorations. The other key – stir til you think your arm is going to fall off. I transferred the molten syrup to a large heatproof measuring cup and stirred for what seemed like eternity until it turned into a thick maple candy batter. The measuring cup did double duty
I let the candy set up at room temperature for a bit and then put them in the fridge for a bit more of a chill. They turned out perfectly. Sure, some of them chipped a little bit coming out of the molds but y'all know what I'm going to do when gving them as gifts – call them rustic ☺
For a special holiday gift, make this Homemade Maple Candy. There is nothing like it!
On to the recipe:
Gather your ingredients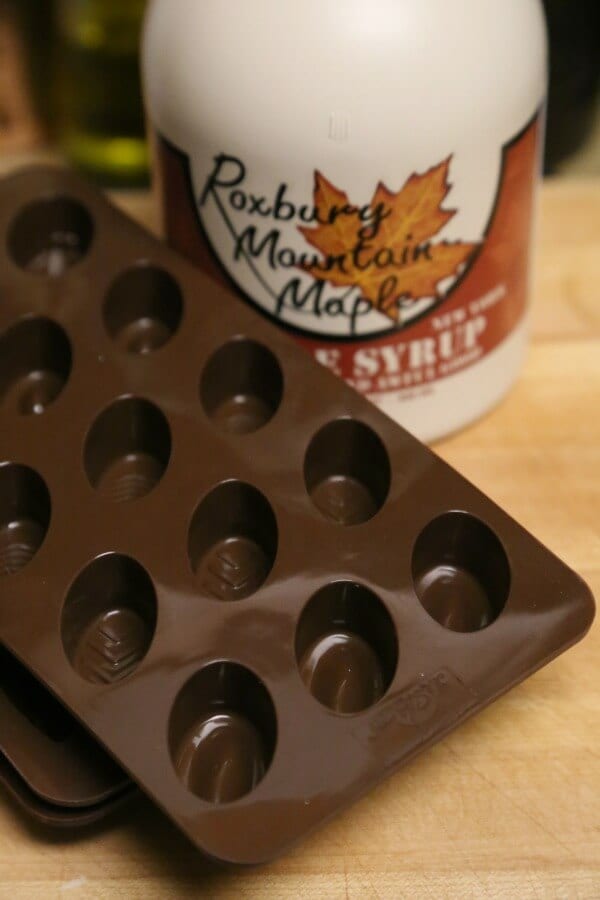 Look at this deep rich amber hue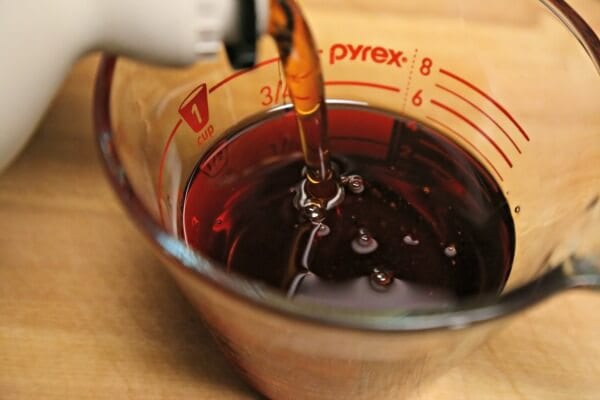 Bringing the maple syrup to a boil.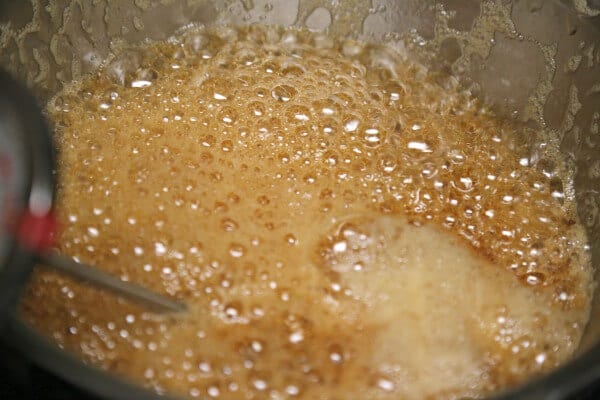 The stages of turning maple syrup into candy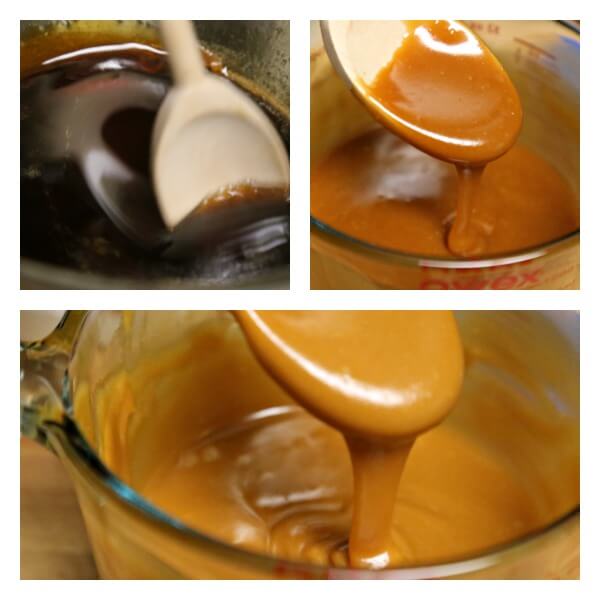 Don't these look amazing?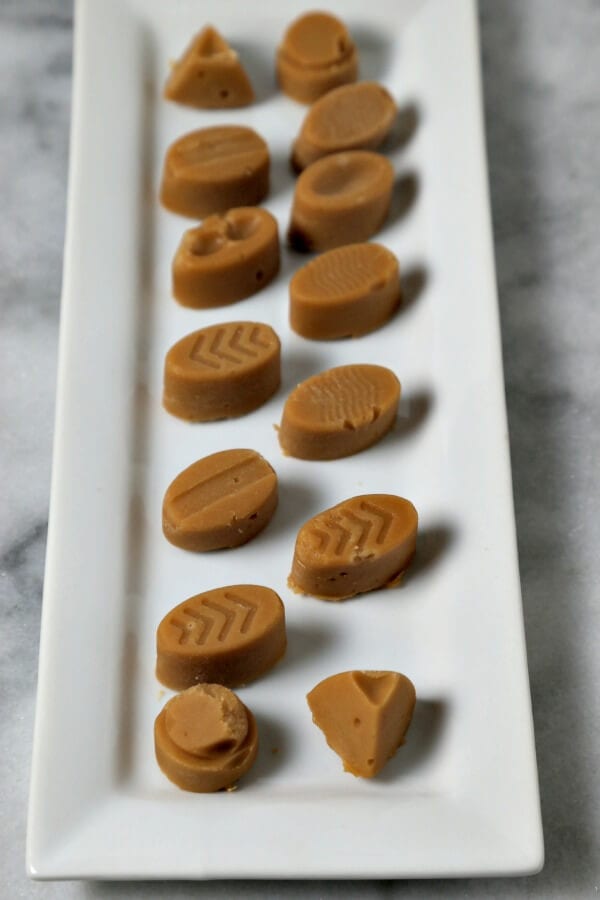 Good luck trying to share these sweet treats – make sure to keep one or two for yourself!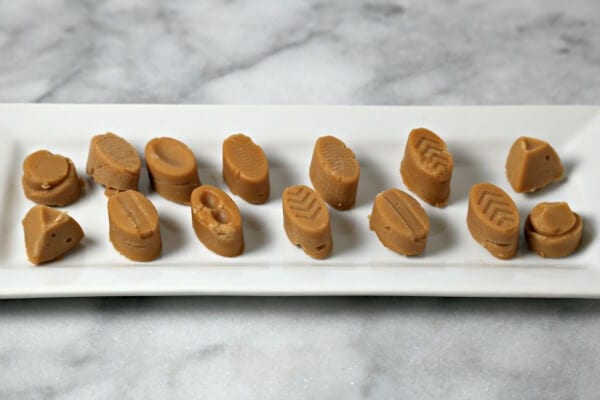 Yields 36
Homemade Maple Candy And A #ChristmasWeek Giveaway
Homemade Maple Candy is a sweet treat that your family and friends will love and is made from scratch with just one ingredient.
2 hrPrep Time
10 minCook Time
2 hr, 10 Total Time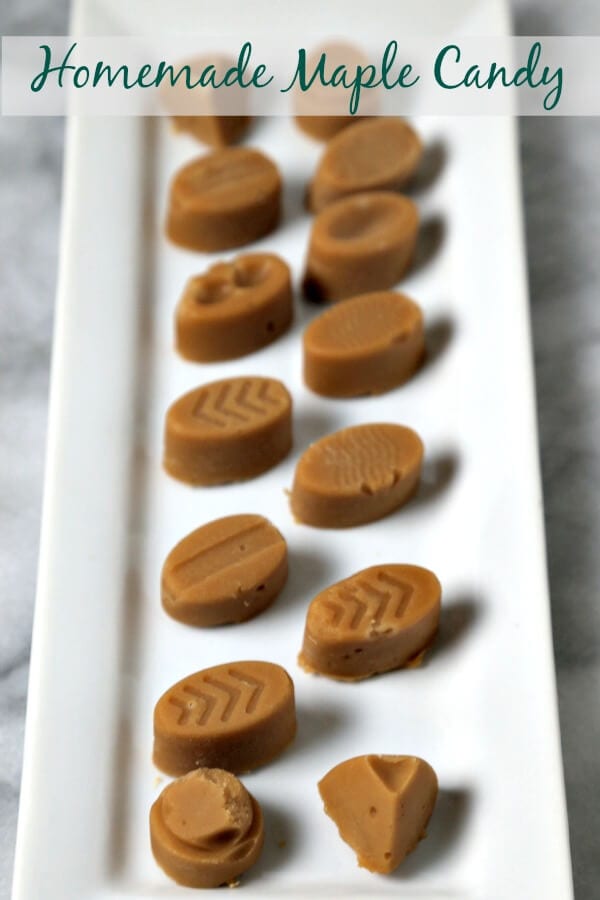 Ingredients
2 cups of Grade B Pure Maple Syrup
Special equipment:
Candy Thermometer
Candy Molds
Large Measuring Cup
Candy pourer (optional)
Instructions
Pour 2 cups of maple syrup into a large heavy bottomed saucepan and insert a candy thermometer.
Over medium high heat, bring the maple syrup, to a boil.
When the syrup reaches 235 degrees F., remove the pan from the heat.
Let cool to 175 degrees F – about 5 – 7 minutes.
Pour the syrup mixture into the large measuring cup and stir vigorously with a wooden spoon until the mixture turns from a dark amber to a pale maple hue and becomes a thick batter like consistency – about 5 minutes.
Pour the maple candy mixture into molds on a small baking sheet and let set at room temperature for about 30 minutes.
Move the molds to the refrigerator and let set for an hour or so.
Unmold and serve (or package carefully for gift giving).
Enjoy!
7.8.1.2
42
https://cookinginstilettos.com/homemade-maple-candy/