How often would you prepare potatoes for lunch or dinner? Anytime you do so, you never know when you've hand enough but more often than not, you're left with some food for tomorrow. Here's what you can do with the leftover potatoes.
It's The Inside That Counts
Spuds that are green-tinged with growing sprouts might not be pretty to look at, but there is no need to throw them out. You can chop the sprouts off along with any green parts. Once all the bad parts are gone, your potatoes are ready to cook. You can disguise the end bits of the potatoes by dicing them up for a breakfast hash brown or blitz them up into a corn and creamy potato chowder.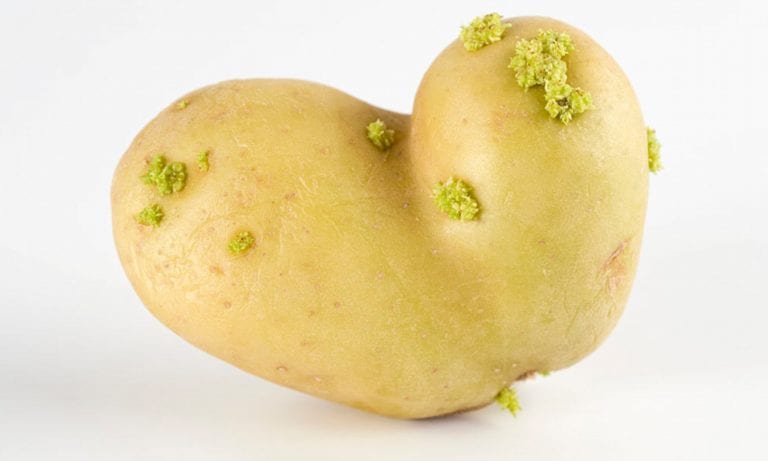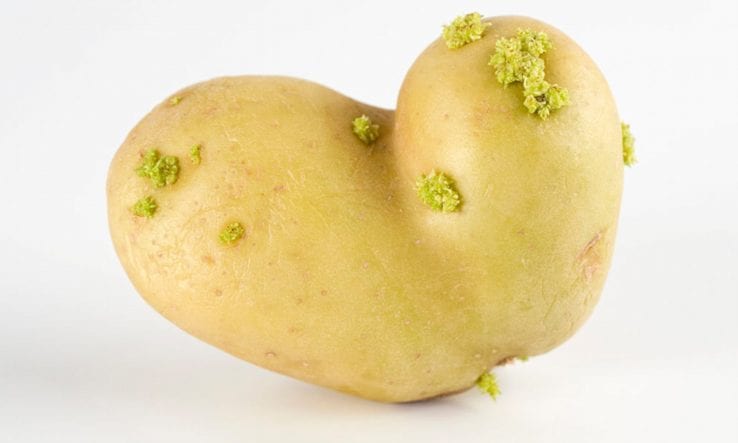 Store Your Potatoes Properly
Store your unwashed potatoes in a dark and dry area. This usually includes a kitchen cupboard. The area should also be well ventilated and cool, as light and heat are what causes them to go bad a lot faster. Large potatoes are the ideal choice for loading up with tasty and hearty fillings. A healthy, yet filling idea includes sweet potato baked skins topped with spicy beans. Add a sprinkling over cheese over the top.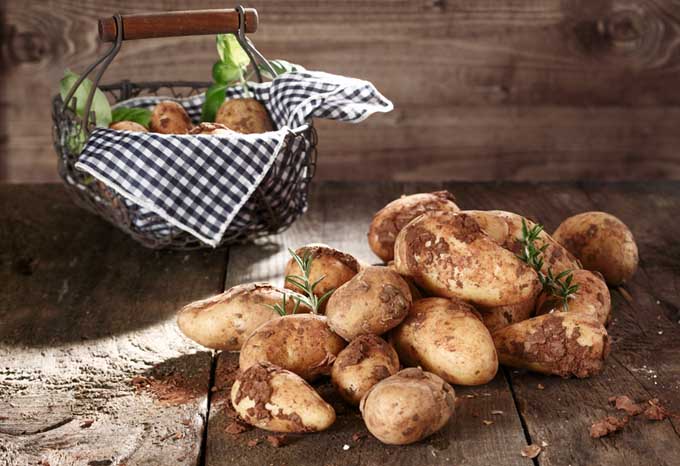 Store Your Potatoes In The Freezer
If you have bought a bag of potatoes that you are struggling to get through, you can always freeze them. You do need to parboil them first to stop them from turning mushy. Freeze the parboiled potatoes uncovered on either a tray or plate until they are solid. You can now transfer the potatoes into freezer bags. You can also freeze leftover mash. Potatoes are one of the easiest choices to bulk up family meals that you store in your freezer. Some examples include lentil stew or coronation chicken served with potato pies, which are meals that you can make ahead of time and then freeze. These are great ideas for during the week meals when you do not have enough time to prepare a meal from scratch.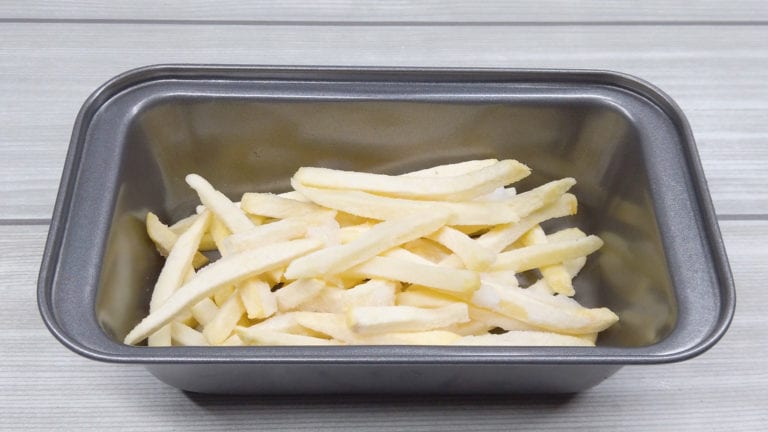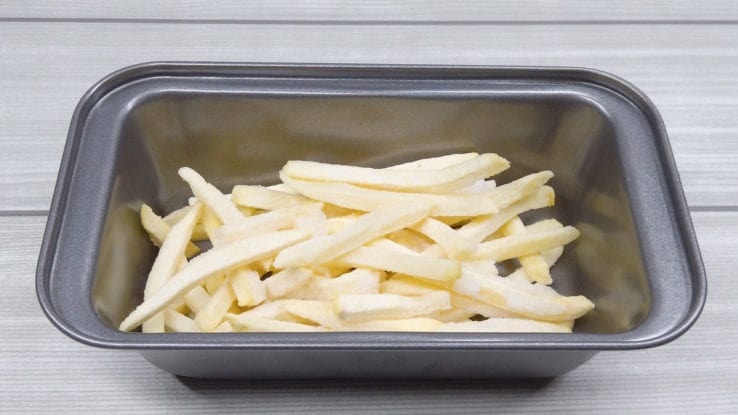 Treasure Your Roasties
If there are leftover roast potatoes from Sunday lunch, combine the rest of the leftovers from the roast. You can use the crisp potatoes to make a stuffing hash. You could also turn the leftovers into a classic Spanish tapas dish known as patatas bravas. All that is required is to toss the potatoes in smoked paprika, pour over a jar of spicy arrabbiata sauce. Bake for 15 minutes and serve with aioli, lemon wedges, and chopped parsley.
Liven Up Your Boiled Potatoes
You can easily turn boiled potatoes into a fantastic potato salad. For a quick herby dressing, combine soft herbs such as mint, dill, basil, and parsley, with spring onions (finely chopped), lemon zest, and crème Fraiche. Make sure you blend the herbs till well combined. Season your potatoes with salt and pepper and then stir the herb dressing through the potatoes. For a more substantial dish, you may like griddled smoky peppers, peppered steak, with a creamy potato salad.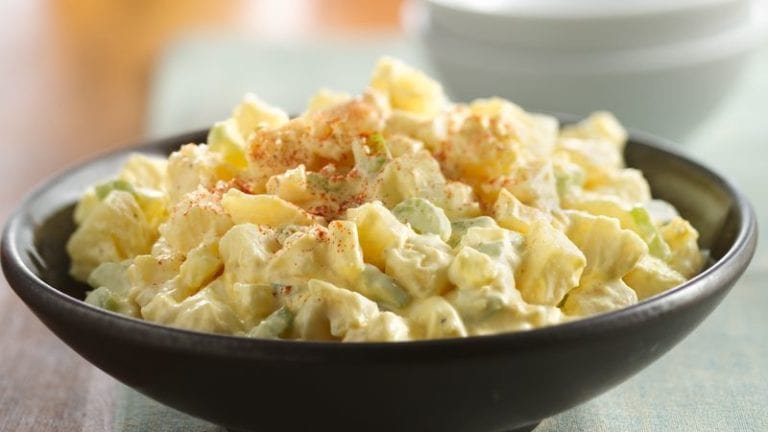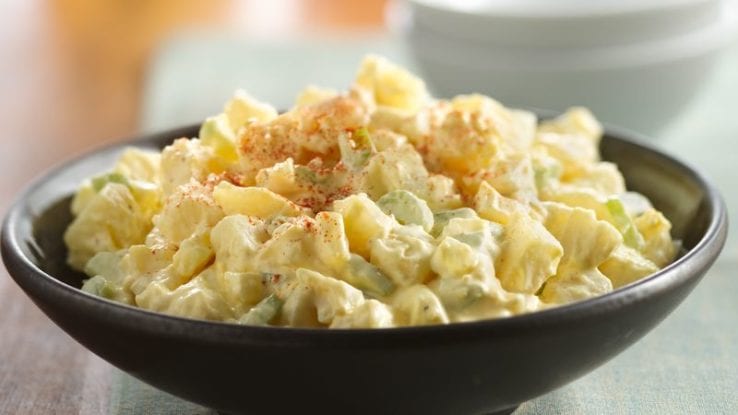 Baking Ideas For Potatoes
If you are sick of chips, boiled potatoes, and mash, you may want to try something different and turn your potatoes into different types of savory bakes. Try this German potato pancakes recipe – you can find it on Foodal.
Change Up Your Mash
If you have overestimated the number of potatoes you used to make a mash, turn your leftovers into something like pesto crisp croquettes. Stir the pesto directly into the cooled mash and then shape the mash into balls around cubes of mozzarella. Dip the balls into beaten eggs, and then coat well with a breadcrumb mixture. Spread the coated balls over a baking tray, drizzle with olive oil and bake until golden brown. Any leftover mash can also be used to make easy fishcakes. Here is a classic recipe you can try.