This post is sponsored by Single Edition Media on behalf of La Brea Bakery

When friends and family get together for the holidays, there are those that can't join the celebration because they are helping our community. Whether they are in the military, a first responder, media personnel or volunteer, these people give their all to help make our communities better.
La Brea Bakery, one of my favorite artisan bakers, is asking people to nominate their Thanksgiving Hero this Thanksgiving season and La Brea Bakery will deliver fully catered meals to 5 finalists across the nation on Thanksgiving.  These Thanksgiving Heroes could be people who we know and love who regularly work on Thanksgiving serving everyone – whether it's police, fire, medical personnel, even chefs and waiters.  They sacrifice their time to help others and that, to me, is something we should commend them for!
I have so many friends who aren't always able to celebrate the holidays with their loved ones so this is a campaign I wholeheartedly support.  I have friends in so many different professions that require them to work on the holidays and either celebrations are postponed or they have to miss it entirely.  I remember many many moons ago, Thanksgiving meals with my family had to be pushed back because I had to work that holiday.  Now, when I do find that stores are open on the holidays, it makes me sad because people really should have the opportunity to be with their loved ones.  If you see a first responder on the holiday, please take a second and thank them for their service.  It really is a nice thing to do.
Check out this clip about this campaign:
Have a #ThanksgivingHero you want to nominate? Submissions close Nov 15th 2015 so
enter now
!*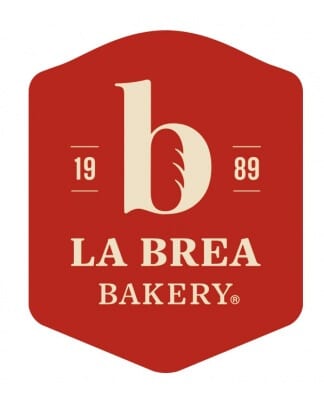 La Brea Bakery is the leading artisan bread bakery in the United States and you can find their artisan products in over 7,000 outlets. To learn more about La Brea Bakery, click HERE.
For more information, or to follow La Brea Bakery, you can find them on Facebook, Twitter, Pinterest and Instagram.
*CONTEST ENTRY INSTRUCTIONS: To submit an entry click the "Thanksgiving Heroes" tab to create your form submission by including: your first and last name; zip code; email address; an essay of 100 words or less telling about your family member that you will be unable to share Thanksgiving dinner with and submit at least one photograph showing both you and your family member that you will be unable to share Thanksgiving dinner with. Submissions must be received by November 15th 2015. Finalists will be announced November 17th 2015, after which the public will have a chance to vote for their favorites through November 20th 2015.