Thank you Yahoo! Food for sponsoring this post. With Yahoo! Food, you can pore over photos, surprising and sophisticated recipes, stories on the top food trends, the best cooking tools, new techniques, and everything you need to feel inspired.
It's hard to believe that summer has essentially come and gone but, thankfully, our local farm stands still have a plethora of summer veggies.  I was drawn to local produce during a recent shopping trip.  I wound up walking out of the store with a ton of summer squash and zucchini so I know there will be a ton of recipe playing going on this week.  I tend to grill veggies in the summer but there are times I just want to switch it up.
Whenever I'm looking for a bit of culinary inspiration, I have a number of sites I trust.  One of the sites I find myself perusing often is Yahoo! Food.  Yahoo! Food features great cooking tips,  delicious recipes, fabulous cocktails, videos and techniques that I wish was available when I started my culinary journey all those years ago.  The photos are always gorgeous and the recipes and articles are curated by a top notch team who have written for Bon Appetit, Gourmet and Huffington Post – essentially, if you are looking for a fabulous idea for dinner, Yahoo! Food has you covered. Also – they work with such publications and sites like Food52, Epicurious and Martha Stewart Living.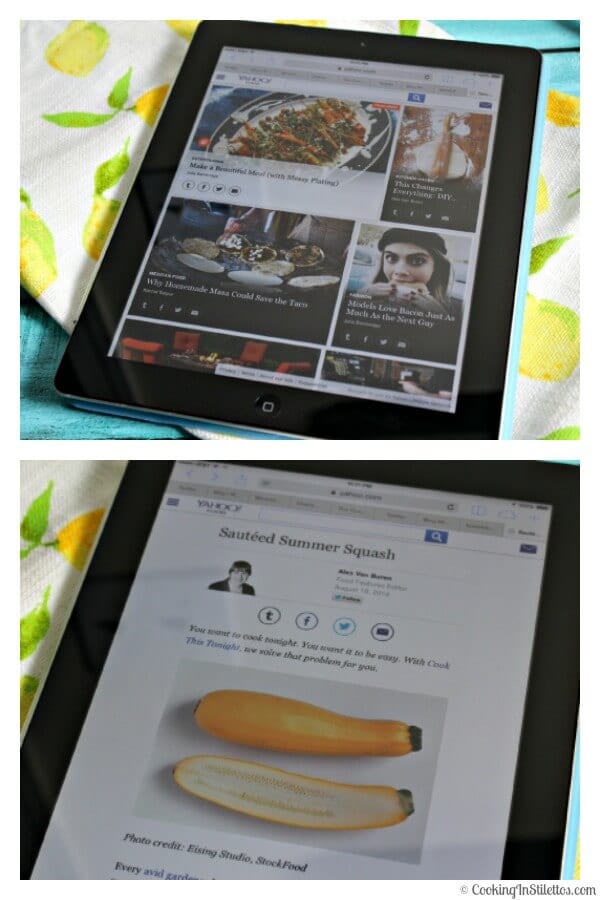 I found an excellent recipe from Yahoo! Food's Alex Van Buren for a Sautéed Summer Squash that wove in the flavors of tarragon.  Tarragon is one of those herbs that I don't use enough – it's got a bit of an anise flavor that played well with the summer squash and zucchini.  This dish came together in a flash and will be added to the culinary repertoire every spring/summer.  This is a recipe you are going to want to make before the summer squash and zucchini disappear from the farmers' markets.
Let's get cooking:
Time to gather the ingredients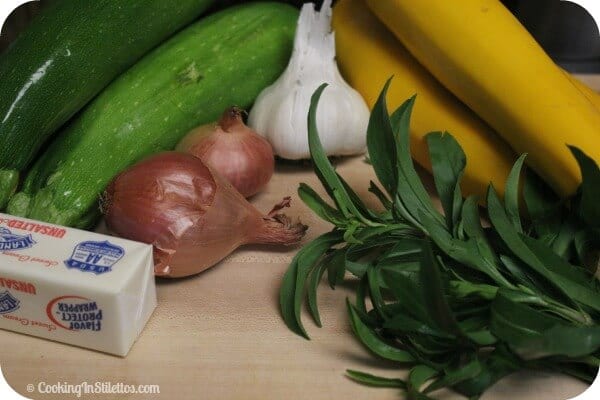 Julia Child would be proud – butter melting in a skillet – heaven!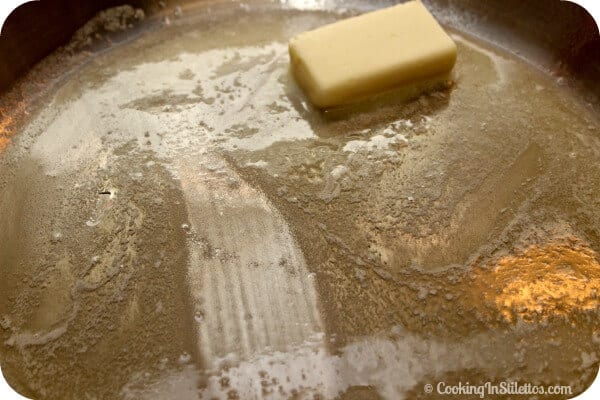 The smell of the fresh shallots, garlic and tarragon sizzling in the butter was intoxicating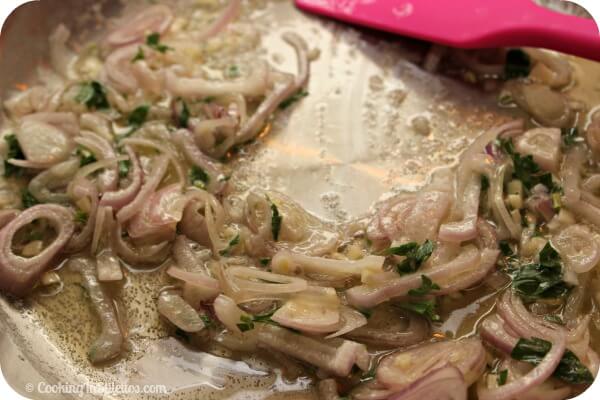 Let's tumble in the summer squash and zucchini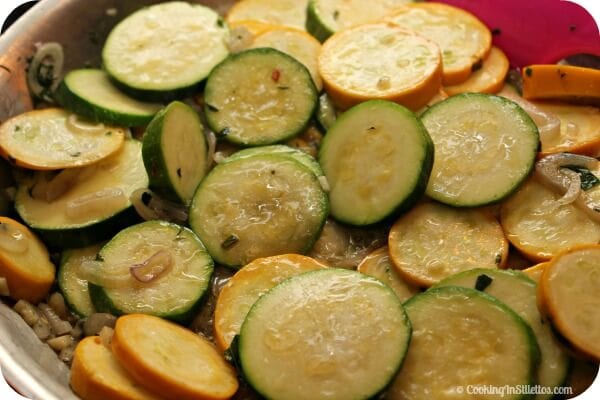 Now doesn't this look like the perfect summer side?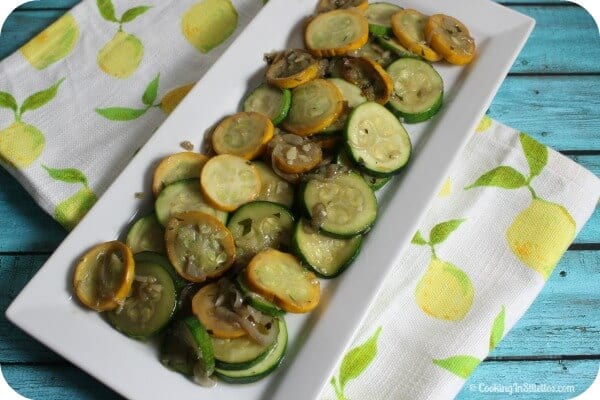 Want the recipe?  Head over to Yahoo! Food and get this recipe for Sautéed Summer Squash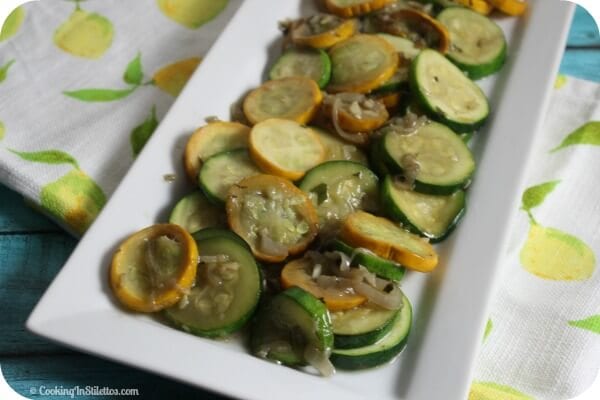 When you are looking for a bit of culinary inspiration, why not give Yahoo! Food a try – and see what recipes and articles spur you to get in the kitchen!
I was selected for this opportunity as a member of Clever Girls Collective and the content and opinions expressed here are all my own.