This rich and hearty Slow Cooker Beef Stew with Biscuit Dumplings is a win for busy weeknights with this one pan plan recipes.  To make things easier while grocery shopping for your weeknight recipes, Flipp App will be your new BFF saving both time and your wallet!
This post is sponsored by Flipp, the Digital Shopping App. My opinion and adoration for the app is all my own! I was compensated for my recipe development. This post may contain affiliate links to products I use and trust in my kitchen. Thank you for supporting the brands that I adore which make Cooking In Stilettos possible.
I had a bit of an emergency last week. My phone decided it was going to play hide and seek and I about lost my mind looking for it. Like many, not only does my phone play a vital role in the day to day communications, but it also is responsible for keeping me in the loop regarding my finances, my social media and, of course, my shopping.  One other thing with my phone – I have a bit of an app. problem.  I have A LOT of apps on my phone that not only handle all of the above, but also tend to enable me when it comes to my love of shopping. If I'm in line at a store, you might find me browsing Nordy's shoe selection or, if I'm at the post office and the teller is debating on whether or not they are going to open the window to handle the line around the building, I could be going through the internet to find the latest sales flyers while I'm working on my grocery list.
Being a food blogger who also works a 9to9, I have to be really organized when it comes to my cooking.  During the week, I tend to test recipes and on the weekend, I finalize recipes that will appear here and photograph them.   So – with that schedule, I am pretty meticulous about my grocery shopping and am always looking for the best deals.  However the method I have used for years – either flipping through circulars in the paper or logging into each store's website to look at that week's circular is a bit laborious.  It takes time for me to compile everything and, right now, time is of the essence.  Thankfully, I discovered a new shopping app for my phone that has made my shopping life easier – Flipp.
Flipp is a free app that essentially has the best store flyers at your fingertips.  It has some of my favorite grocery stores, like Acme, Giant, Weis, and Whole Foods as well as a ton of other stores I adore.   There's also a fabulous feature with Flipp – a shopping list so I don't always have to bring my big notebook into the store with me.  Easy peasy, right?   And, if there are deals for the items you are looking for, the app will tell you where the deals are and if there are coupons.  I am warning you now – Flipp is going to be the perfect little shopping helper this holiday season.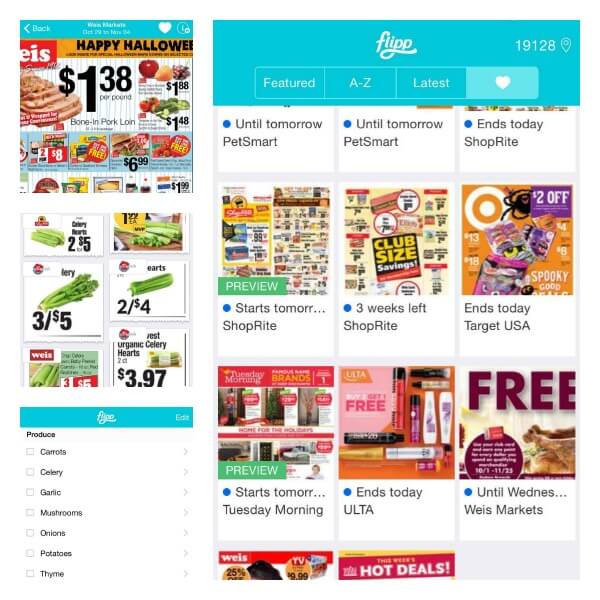 Not only does Flipp have grocery stores on hand, but they also have flyers for a ton of major department stores, like Macy*s, Lowes, Target, and so much more. I won't ever forget about a sale at Ulta again and those Macy*s circulars that the mailman delivers 2 weeks late – no worries because it's right on the app.  It's as if saving money is right at your fingertips thanks to Flipp!
I used Flipp to find the best prices on the ingredients for this super easy and delicious slow cooker beef stew. I found deals, not only on the produce, but some of my baking supplies not only for this recipe but others.  This is an app I am going to be using all year long and this holiday season, Santa better watch out because this shopping diva has her stilettos and iPhone at the ready – armed with Flipp of course.
Before I forget – I need to tell you about the best Slow Cooker Beef Stew with Biscuit Dumplings that I have ever made.   I love beef stew and the flavors that enveloped my kitchen had the Jr. Sous Pug pacing in front of the slow cooker.  It couldn't be easier to whip up – just brown some beef, a few veggies and spices and a long and slow simmer.  The biscuit dumplings came together quickly, however I only had a slight problem with baking the dumplings.  They rose nicely but weren't cooking thoroughly so I thankfully have a slow cooker that has an oven safe insert so I zipped it into the oven for a bit of an extra bake.  However, I do think it might have been my slow cooker acting up so use caution when trying to bake them in the slow cooker.  Worse comes to worse, you can just remove them to the oven to bake up in the stew.
If you are looking for the ultimate beef stew, make this Slow Cooker Beef Stew with Biscuit Dumplings and, when shopping for the ingredients, you can save on the ingredients for this delicious bowl thanks to Flipp!
On to the recipe:
Gather your ingredients for Slow Cooker Beef Stew with Biscuit Dumplings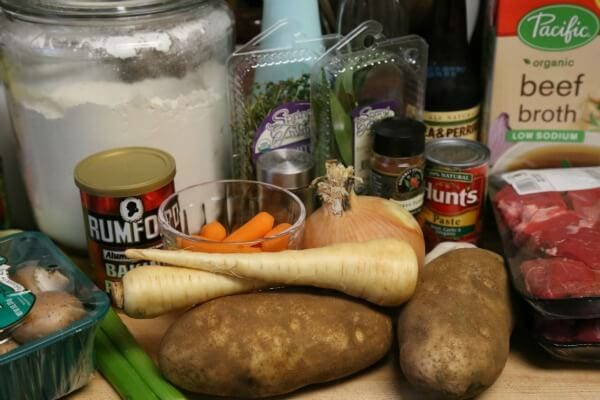 Let's brown the beef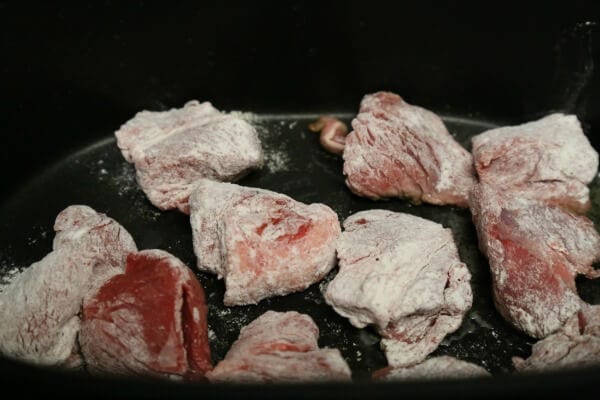 Blooming the spices with the tomato paste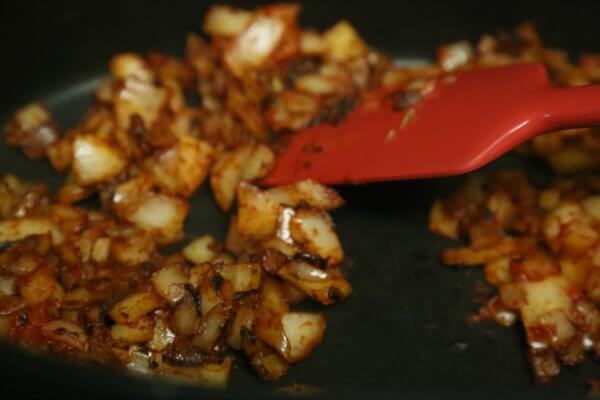 Everything ready to cook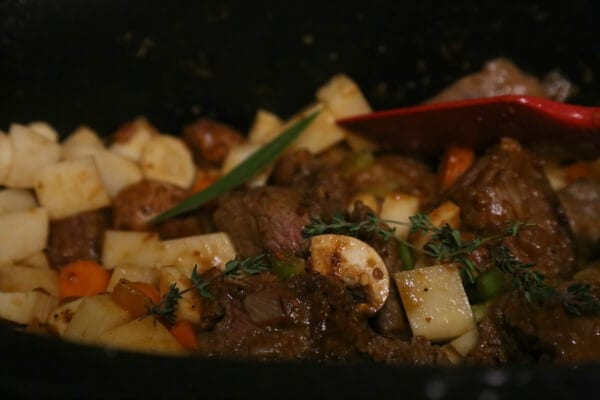 Adding the biscuit dumplings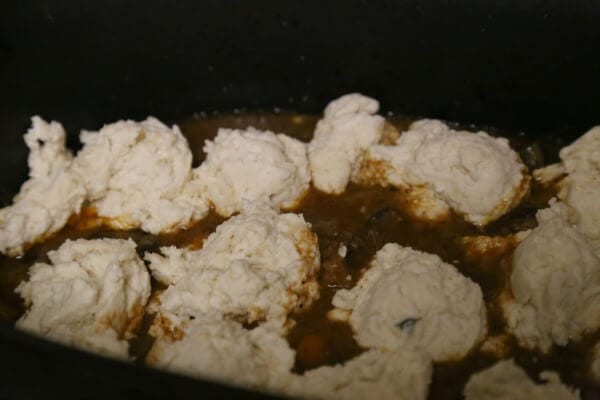 Now this is the ultimate beef stew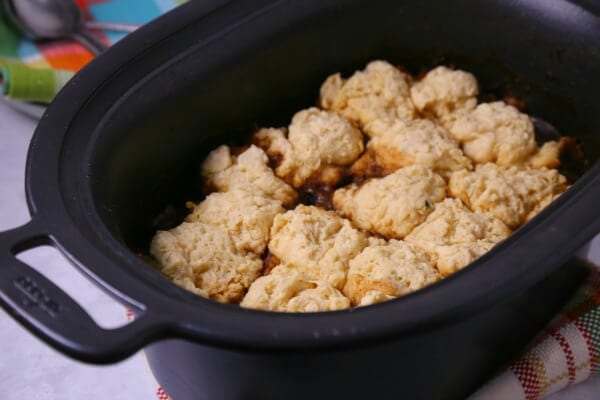 Let me get you a bowl of Slow Cooker Beef Stew with Biscuit Dumplings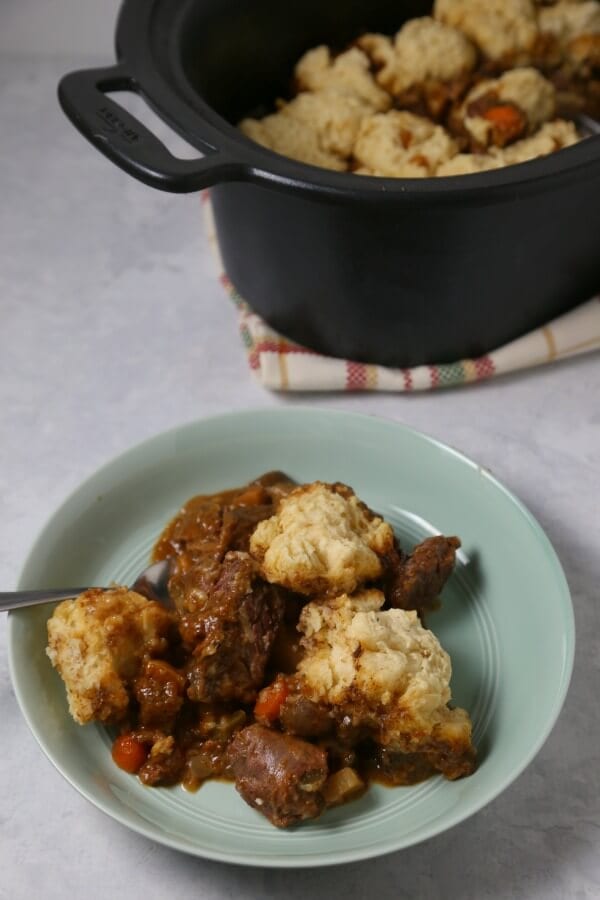 Aly M. Cleary
Yields 8-10
The Best Slow Cooker Beef Stew With Biscuit Dumplings
This Slow Cooker Beef Stew with Biscuit Dumplings is the perfect one pan plan. A rich and hearty beef stew is dolloped with biscuit dumplings and baked to perfection
20 minPrep Time
9 hrCook Time
9 hr, 20 Total Time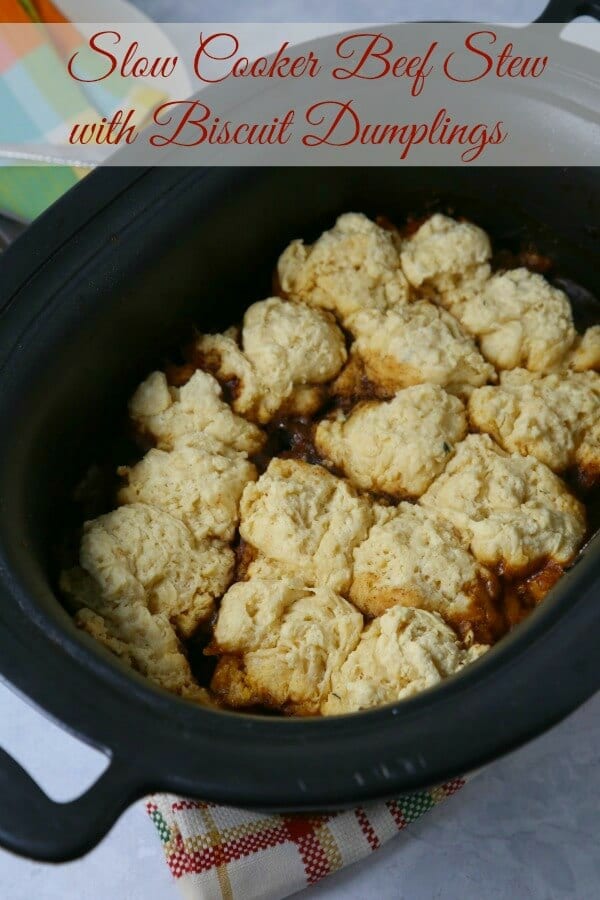 Ingredients
FOR THE BEEF STEW:

2 pounds of beef, cut into 1″ cubes
1/3 cup of all-purpose flour
1 teaspoon salt
1/2 teaspoon of freshly ground black pepper
1 tablespoon of olive oil
1 large onion, diced
2 garlic cloves, minced
2 tablespoons of tomato paste
1 teaspoon of smoked paprika
1/4 teaspoon of allspice
1/8 teaspoon of red pepper flakes
1 tablespoon Worcestershire sauce
2 stalks of celery, diced
1 1/2 cups of baby carrots, diced
3 potatoes diced
1 cup of whole button or baby bella mushrooms, stems removed and quartered
2 cups of low-sodium beef stock
4 sprigs of fresh thyme
1 fresh bay leaf

FOR THE BISCUIT DUMPLINGS

2 cups of all-purpose flour
4 teaspoons of baking powder
1/2 teaspoon of salt
2 tablespoons of freshly grated parmesan cheese
1/2 teaspoon of fresh thyme, chopped
2 tablespoons of vegetable oil
1 cup of milk
Melted Butter
Instructions
FOR THE BEEF STEW:

Combine the flour, salt and pepper in a medium bowl.
Toss the beef cubes in the flour mixture so that they are evenly coated. Set aside the remaining flour.
In a dutch oven or deep sauté pan, or if you have a slow cooker that can be used on the stove, add the olive oil.
Heat over medium high heat and brown the beef in batches. Don't crowd the pan.
Remove the beef cubes from the slow cooker and place in a bowl while you sauté the onions.
Sauté the onions for about 5 – 7 minutes, until they are translucent.
To the onions, add the minced garlic, followed by the tomato paste, smoked paprika, allspice and red pepper flakes. Sautee for a minute to toast the spices. Return the browned beef to the pan.
Add the Worcestershire sauce, carrots, celery, sliced mushrooms, potatoes, and remaining flour and stir to combine.
Add the bay leaf, thyme and beef stock.
Cook for 8 – 10 hours, until everything is tender.

FOR THE BISCUITS:

When the beef stew is almost done, make the biscuit dumplings.
In a bowl, whisk together the flour, baking powder, salt, Parmesan cheese, and chopped fresh thyme.
To the dry ingredients, add the vegetable oil and some of the milk, stirring to combine. The dough should start to form a ball as you are stirring it. If you need to add a bit more liquid, add milk very slowly.
Using a large cookie scoop, dollop the dumplings onto the beef stew surface.
Brush the biscuit dumplings with a bit of melted butter.
Cover and cook for another 30 minutes. Check on it after 15 minutes and if it doesn't seem to be coming together, feel free to remove the beef stew to a baking dish with the dumplings or if the pan is oven safe, add the pan to an oven set at 350 degrees F.
Bake for another 15 minutes or so until the biscuits are golden.
Serve and enjoy!
7.8.1.2
124
https://cookinginstilettos.com/shopping-made-easy-with-flipp-and-the-best-slow-cooker-beef-stew-with-biscuit-dumplings/
Assisting families with their budgets and menus is Flipp, the free digital circular app! Flipp features the weekly circulars from hundreds of retailers across the country, enabling shoppers to find exactly what they need to whip up delicious and nutritious meals. With Flipp, readers can save money on the groceries – and other items – they shop for every day, every season of the year!
You can find Flipp on ITunes and Google Play.  To find out more, check out Flipp's website, HERE.  You can also follow them on Twitter and Facebook.