Spring has sprung and with thoughts of spring, come thoughts of fresh fruits and veggies, sweet treats, grilling in stilettos and refreshing cocktails and sips (and, yes, thoughts of peep toe stilettos and wedge sandals also cross this gal's mind too).
Growing up, one of those quintessential sweet treats for spring was lemon meringue pie.  My mom had a huge love of all things lemon meringue and I knew that once the snow was gone and the winter gear was put away, that the lemon meringue would make its reappearance at the family table.  Now – when it comes to making a lemon meringue pie – well – you know my stance on pies.  Scares me straight out of my stilettos sometimes.  The meringue, the homemade lemon curd, the crust – well – maybe not the crust but you get my drift.
Well – one thing I'm NOT afraid of is a muffin recipe and these Lemon Meringue Muffins just scream spring don't you think?  Inspired by a recipe from Taste of Home, I decided to get a bit nostalgic and finally conquered the meringue fear.  Granted I didn't grab the blowtorch and brulee it but the oven did a fabulous job getting the meringue toasty brown and marshmallowy.  The added bonus of the lemon curd in the mixture brought back memories of my mom's lemon meringue pie and pitchers of iced tea on our back deck when I was in middle school.  Good times.
To pair with these muffins, may I suggest a refreshing glass of Pure Leaf Iced Tea?  I keep a bottle in the fridge for the day to day and the individual bottles to grab and go for those mornings when I know that coffee is not an option (like the last 2 weeks of jury duty from hell but let me hush ), these lovely little bottles are perfection.  With flavors like Unsweetened, Raspberry, Lemon, Diet Lemon, Diet Peachand, of course, a southern must, Sweet Tea (and Extra Sweet), Pure Leaf has you covered.  Plus – it's just straight tea goodness – no preservatives, no high fructose corn syrup – how bad can that be, right?
So – why not welcome spring with a batch of these Lemon Meringue Muffinsand a glass of iced tea and take a moment for yourself to enjoy the good that you have going on in your life.  It's those little moments that matter!
On to the recipe:
Gather your ingredients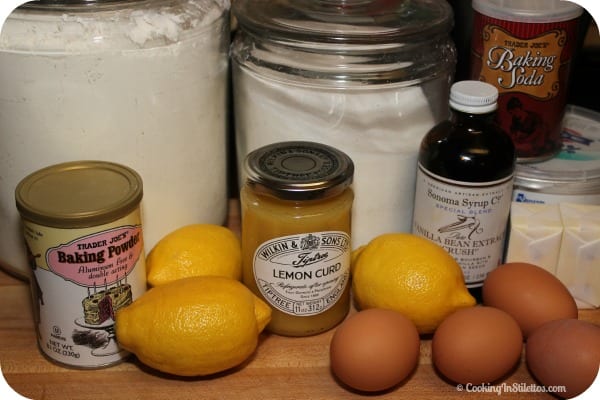 The secret must have for this recipe – lemon curd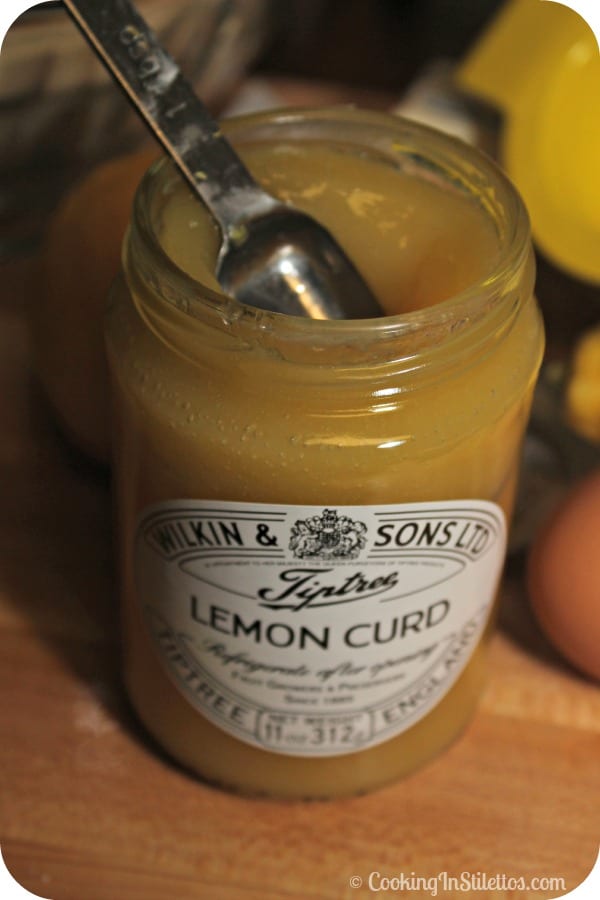 OK – some rustic, some piped but the taste is what counts, right?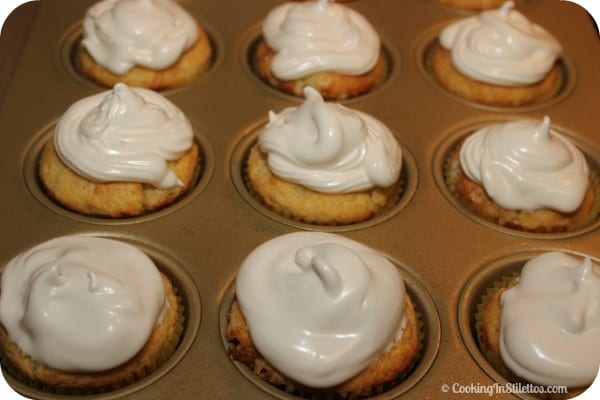 Tell me you don't want one… I dare you…
Adapted from Taste of Home
Yields 1
Lemon Meringue Muffins
25 minPrep Time
25 minTotal Time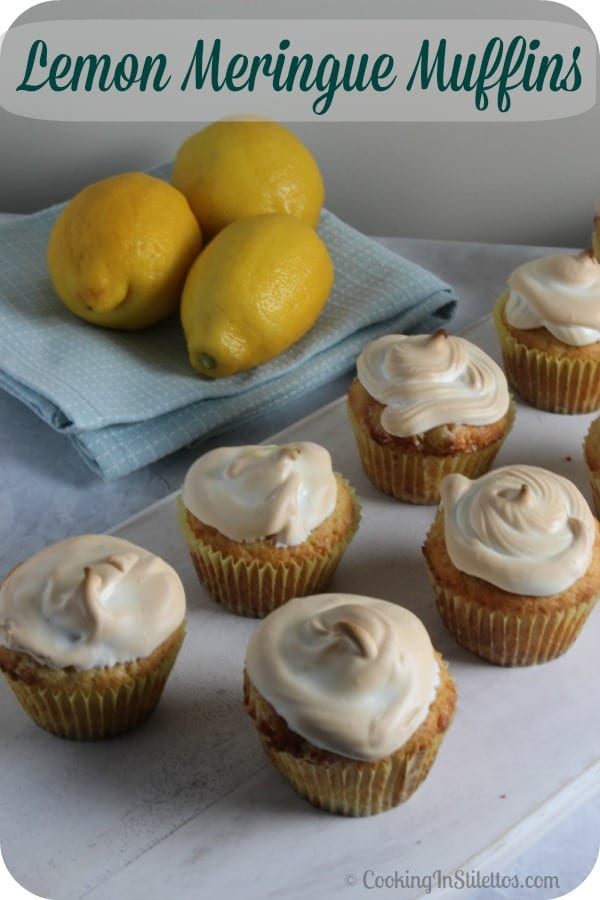 Ingredients
For the muffin batter:

6 tablespoons of butter, softened
2/3 cup of granulated sugar
2 eggs, room temperature
1/2 cup of plain Greek yogurt
Zest of 2 large lemons (about 2 tablespoons)
2 tablespoons of fresh lemon juice
1 - 2 tablespoons of lemon curd
1/2 teaspoon of vanilla extract
1 1/2 cup of all purpose flour
1/2 teaspoon of baking soda
1/2 teaspoon of baking powder
1/4 teaspoon of kosher salt

For the meringue topping:

2 egg whites
1/3 cup of sugar
1/4 teaspoon of vanilla extract
Instructions
Preheat the oven to 350 degrees F.
Line a muffin tin with baking cups or spray with a non-stick spray and set aside.
In the bowl of an electric mixer, on medium speed, cream together the butter and sugar until light and fully combined.
Add each egg individually, making sure each egg is fully incorporated before adding the next.
Add the Greek yogurt, lemon zest, lemon juice, lemon curd and vanilla extract and mix thoroughly.
In a separate bowl, sift together the flour, baking soda, baking powder and salt.
Add the flour mixture in thirds to the bowl of the mixer, using the lower speed.
Using a ice cream scoop, fill each prepared muffin cup 3 quarters of the way full.
Bake for about 17 - 18 minutes, until a toothpick comes out clean.
While the muffins are baking, make the meringue topping.
In a clean bowl, whip the egg whites with an electric mixer, until they start to form soft peaks.
Slowly add in the sugar, tablespoon by tablespoon, and mix on medium speed, taking care to make sure each tablespoon of sugar is fully dissolved before adding another.
As the mixture gets glossy, add the vanilla and mix the meringue mixture until it turns glossy and is at stiff peak stage.
Remove the muffins from the oven and turn the heat up to 400 degrees F.
Using either a piping bag or a spatula, add the meringue mixture to the muffins and bake for another 6 - 8 minutes until the top is toasty brown.
Let cool for 5 minutes and then remove to a wire cooling rack.
Enjoy!
7.8.1.2
55
https://cookinginstilettos.com/lemon-meringue-muffins/