It's a festive day around these parts because we're celebrating the bloggy birthdays of two amazing gals – Kim of Cravings of a Lunatic and Liz of That Skinny Chick Can Bake.
If we lived closer, you know I'd host one heck of a soiree, complete with a signature cocktail or two, some divine treats and a toast to two ladies who inspire me not only to be a better blogger but also a better person.  Their wit, humor, kindness and kickin' recipes make them a must read daily and I know, through thick or thin, (or even a chocolate shortage), these gals will be there!
So – in thinking of all the laughter, the advice, and the giggles galore, I thought I'd bring a bit of comfort to the soiree with one of my faves – Parmesan Crusted Grilled Cheese Sticks that are gooey, cheesy and have a bit of spice with a hint of Aleppo pepper.  I whipped up some easy homemade marinara sauce to go with but you can use your fave sauce.  I guarantee there will be none left on the plate – your guests will have a bit of nostalgia as they dunk these gooey cheesy strips into the rich tomato sauce.
On to the recipe:
Gather the ingredients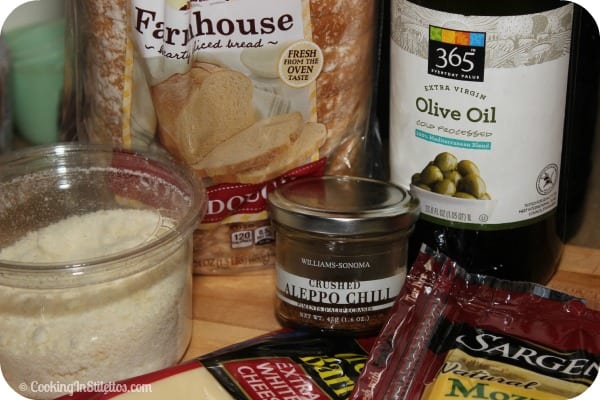 The first layer – some mozzarella and a sprinkle of Aleppo pepper (if you so wish)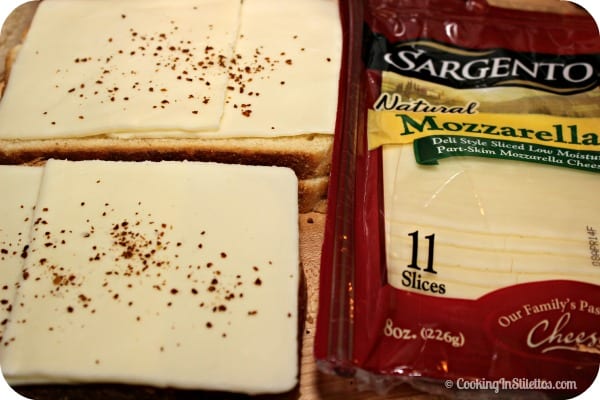 Add some sharp cheddar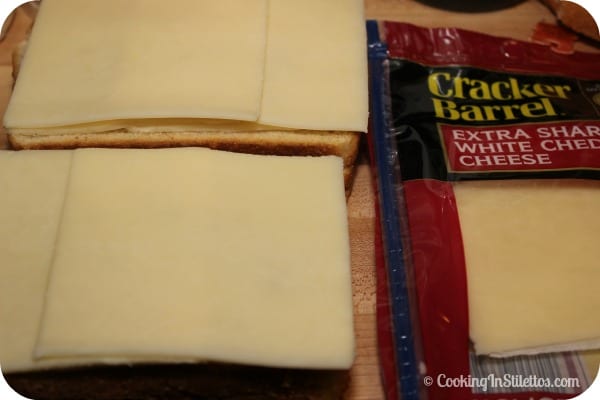 Time to make the Parmesan crust – look at that bubbling molten cheesy pool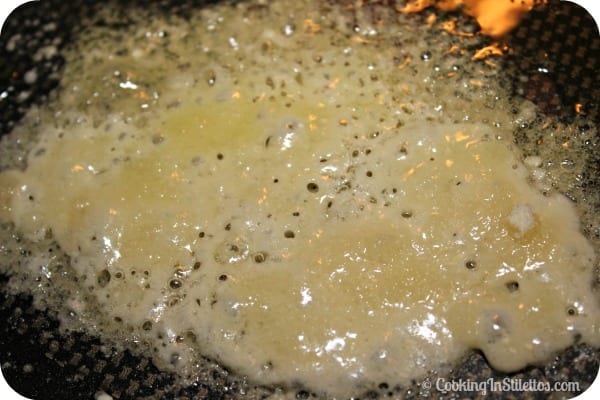 And all crusty and toasty warm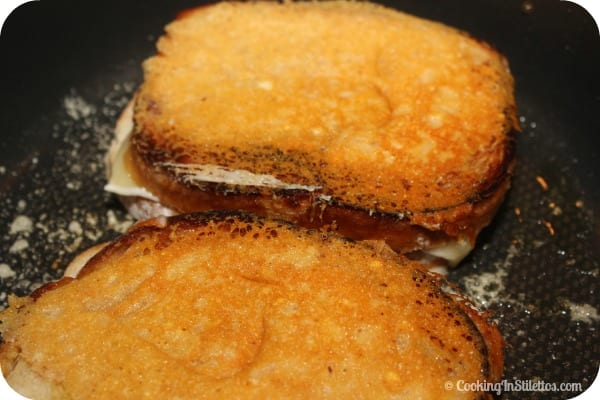 Serve with your favorite marinara sauce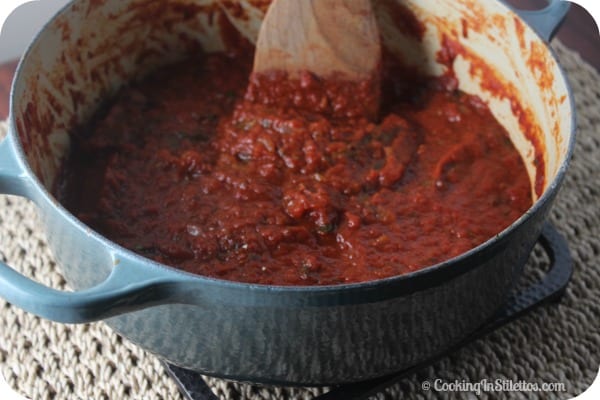 Now – try to have just one – I dare you!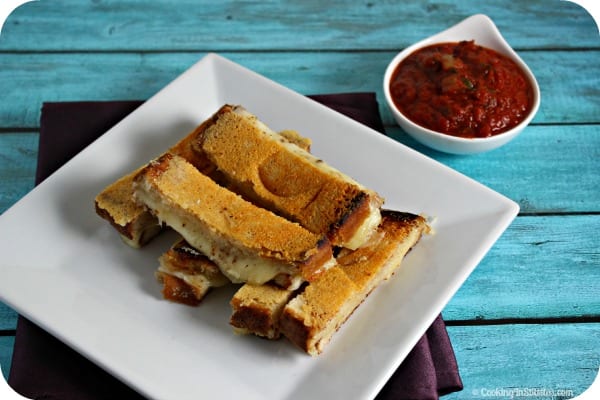 Aly M. Cleary
Yields 4
Parmesan Crusted Grilled Cheese Sticks
Ooey gooey grilled cheese sticks with a toasty Parmesan crust - the ultimate in comfort!
10 minPrep Time
10 minCook Time
20 minTotal Time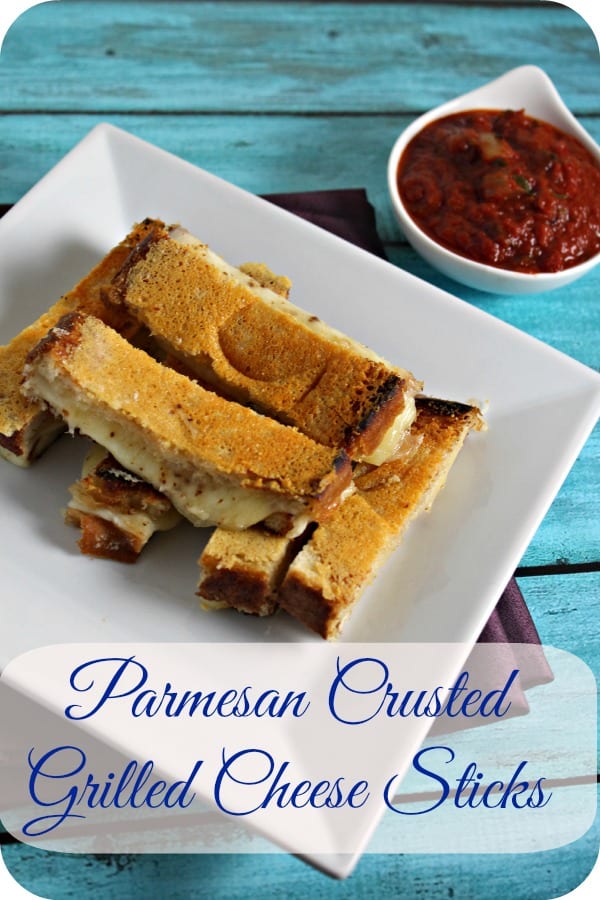 Ingredients
8 slices of sourdough bread
8 slices of mozzarella cheese
8 slices of sharp cheddar cheese
1 1/2 cups of grated Parmesan cheese
1/2 teaspoon of Aleppo pepper (optional)
Olive oil
Marinara sauce for serving
Instructions
Start to build the grilled cheese sandwiches by layering two slices of mozzarella on a slice of sourdough.
Sprinkle with a bit of Aleppo pepper (if desired) and follow with two slices of sharp cheddar.
Cover with a slice of sourdough and build 3 more sandwiches in the same manner.
Preheat a large nonstick skillet over medium heat with a bit of olive oil.
Sprinkle a bit of Parmesan around the size of one slice of bread in one area. Repeat on the opposite side of the pan.
Let the Parmesan melt and get toasty brown - about 2 minutes or so.
Lay the grilled cheese on top of the Parmesan and press in so the Parmesan adheres to the sourdough. Repeat with the other sandwich.
As the cheese melts, drizzle the other size with a bit of olive oil and press additional Parmesan onto the other side.
Flip the sandwich and let the other side toast. Cover with a bit of a glass cover so the cheese melts.
Remove to a cutting board and let cool for a bit while you prepare the remaining sandwiches.
Cut into strips and serve with marinara sauce.
Enjoy!
7.8.1.2
262
https://cookinginstilettos.com/parmesan-crusted-grilled-cheese-sticks/