Welcome to the second annual Brunch Week hosted by Terri of Love and Confections and Susan of The Girl In The Little Red Kitchen! Join us May 5th through 10th while we celebrate the deliciousness of brunch and to prepare for Mother's Day and summer brunching season. We have 32 bloggers bringing you their best brunch game, from cocktails to eggs benedict to donuts, there is something for everyone this week. Our amazing sponsors have donated some great prizes for a gigantic giveaway, so make sure to enter!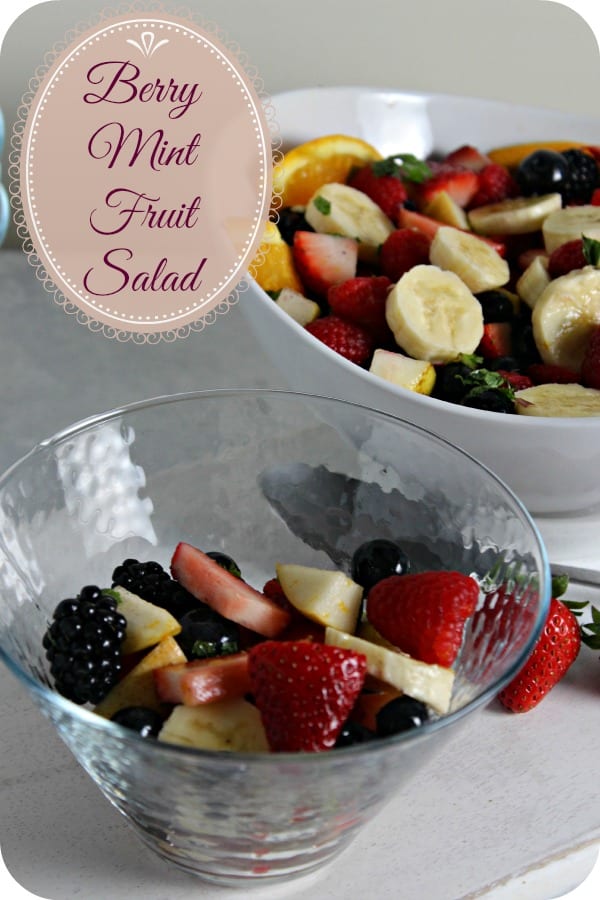 When I hear the phrase, "Fruit Salad", for some reason I tend to flash back to my 1st grade food memory of that canned fruit salad that we often got at lunch at St. Helwigs.  Fruit salad rated right up there with pancakes and y'all know it took me ages to get over that issue.  However, this Berry Mint Fruit Salad recipe is an absolute favorite of mine which I have been making for a long time. It's based off of one of Ingrid Hoffmann's recipes and I tend to make it when the berries look really good because, after all, you eat with your eyes, right?  The one flavor in this salad that seals the deal – the fresh mint.  When you add that mint to the mix, the flavors pop.  A drizzle of sweetness from the vanilla and maple syrup and you have a salad that will be one of the stars of your brunch table.
As we start to wrap up #BrunchWeek, I am thrilled that I can share one of my faves with you – I hope it becomes one of your favorite brunch dishes too!
On to the recipe:
Gather your ingredients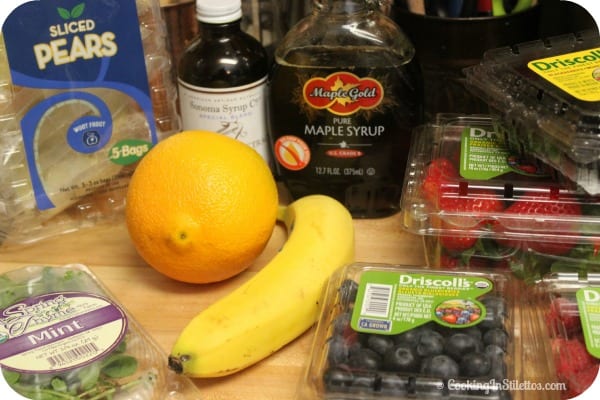 I adore this OXO Batter Bowl – made it so simple to measure the chopped strawberries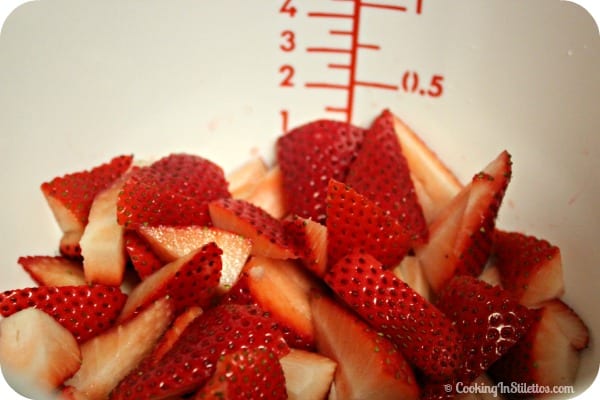 Love these prepackaged chopped pears – easy for snacking (or adding to this fruit salad)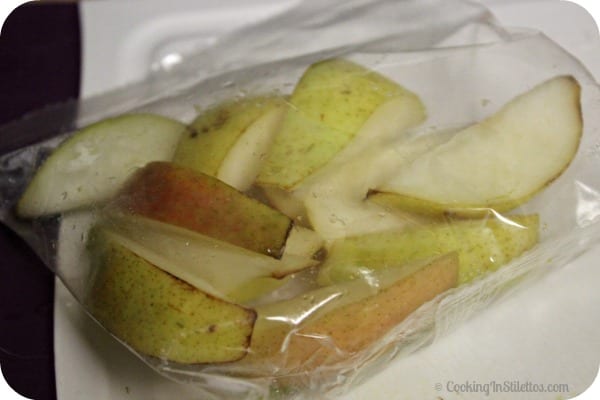 Adding a touch of sweetness with a drizzle of maple syrup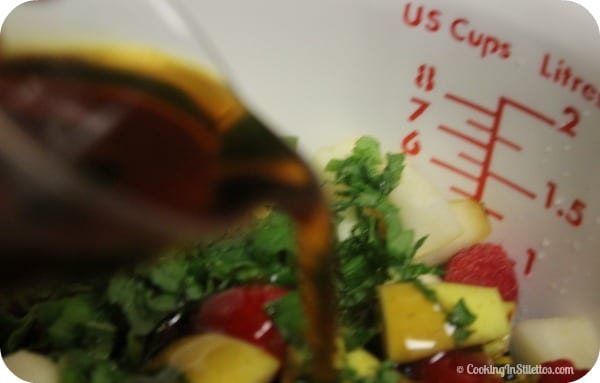 Ahhhh – a bowl of this dolloped with a touch of yogurt – perfect for brunch or a late night snack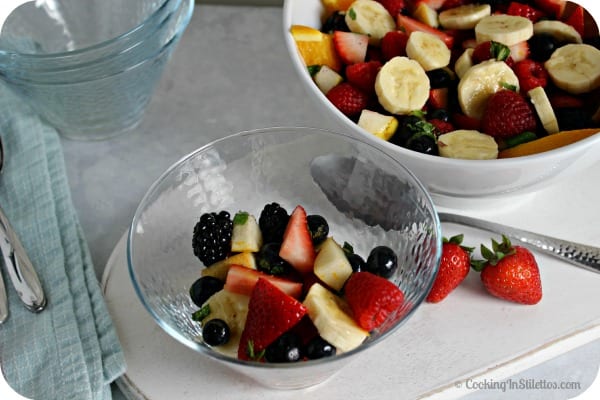 Let's see what some of my favorite bloggers brought to the virtual brunch table:
Brunch Beverages:
Brunch Eggs:
Brunch Mains:
Brunch Breads:
Brunch Fruit and Sides:
Brunch Desserts:
SO – now that you've seen what everyone brought to the *virtual* table – have you entered yet? Click HERE to scope out the Brunch Week prizes and enter!
A huge thank you to all our amazing #BrunchWeek sponsors. Please follow these lovely folks on their social media sites: