Situated in New Jersey, New Brunswick is a buzzing city and an ethnically diverse one. It is home to the Rutgers University and a wide range of university hospitals, the city is also referred to as the "Healthcare City". The restaurants in New Brunswick are also worth mentioning. From the Nouvelle American food to the satisfying Italian cuisine, here is a list of restaurants that you should visit if you find yourself in New Brunswick.
1. Clydz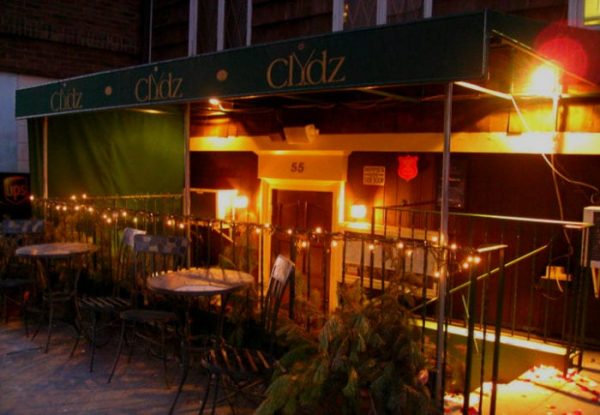 As you walk down the staircase, you will be greeted by the warm, lively, and inviting atmosphere of the Clydz restaurant. This restaurant is located on Paterson Street and it features a bar area, a cozy, casual dining area, and a private dining area with several booths. The décor of the restaurant features a brick wall and various fish tanks with bottles inside. Some of the best items on the menu include their specialty, roasted bone marrow pulled short rib with apple cider braised cabbage, a baked python filet ravioli with arugula and mushroom cream sauce, and a chicken abode quesadillas with caramelized onions, guacamole, cheddar cheese, and salsa. If you are looking to eat some seafood or a tasty chicken dish, this restaurant will get you covered. Their menu also features several vegetarian dishes, so they also thought about that. However, if you are looking for some relaxation after a long day at work, Clydz also offers a happy hour and one of the popular choices is their martini.
2. The Frog and Peach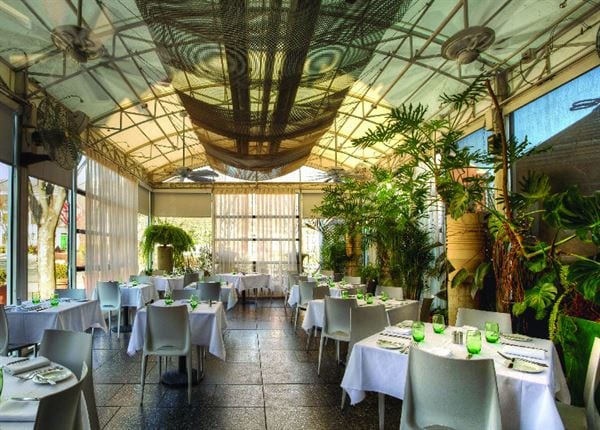 Located in downtown New Brunswick on Dennis Street, The Frog and Peach opened in 1983. It is occupying a late 19th-century building that was used for storing paper printing presses, and it has since been used as a venture for culinary wonders. After its renovation, this restaurant offers you fine dining in New Brunswick. Some of the dishes that are popular include the butternut ricotta gnocchi with caramelized onions, F&P smoked salmon, half shell Fisher's Island oysters, and Griggstown chicken with Farmhouse cheddar grits, grilled broccoli, and rosemary chicken jus. This lovely place has been a recipient of various awards and recognition for their food, such as the New Jersey Best All Around Restaurant and it was also listed in New Jersey Monthly's Top 25 Restaurants for 2013. If you are looking for a fine dining place with a delicious menu, The Frog and Peach is the perfect place for you.
3. Evelyn's Restaurant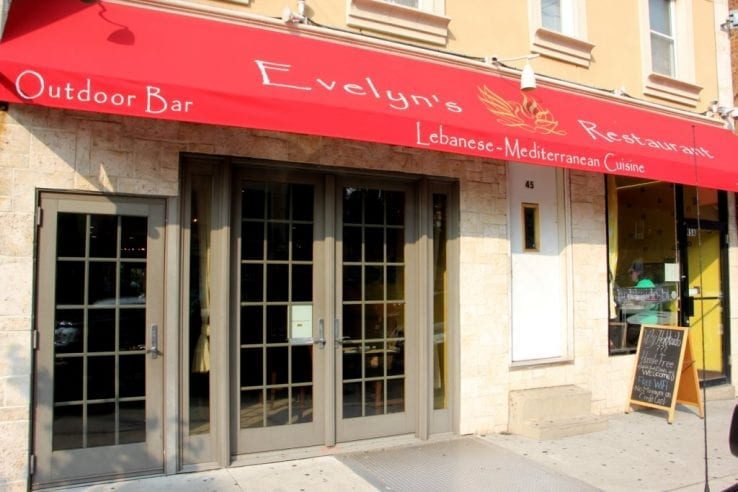 Situated in Easton Avenue, Evelyn's restaurant specializes in serving Lebanese and Mediterranean food in an atmosphere that is relaxing and cozy. Their menu is incredibly diverse and you will be able to choose from a wide range of appetizers and dishes, from the delicious homemade hummus, falafels, and baba ganoush to the authentic Mediterranean dishes made from the freshest ingredients. It is a perfect place for businesses lunches and meeting up with friends. This restaurant also offers private events with a catering menu and servers, hence it makes this restaurant perfect for celebrating something. Also, they offer a happy hour, where you can hang out on their outdoor patio and choose a cocktail from a wide range of beverages that they make. So, if you are looking for a place that is cozy, relaxing, and has great servers, Evelyn's Restaurant will be a perfect choice for you.
4. Harvest Moon Brewery and Cafe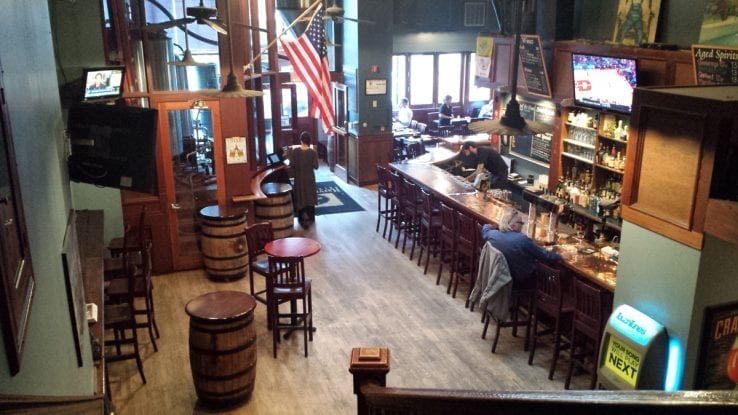 This restaurant combines handcrafted beer with tasty American cuisine. Their high-quality beer is perfectly combined with a menu that is full of delicious dishes for you to try. If you find yourself at the Harvest Moon Brewery and Cafe, you simply must try their vegetarian chili that is served in a tortilla bowl, Brunswick jumbo wings, fried calamari, and the jumbo pretzel braids. You can wash this food down with their own German Moonlight Kolschbier or their hand made American Full Moon Pale Ale. This restaurant is perfect for any occasion from retirement parties to businesses lunches, to family dinners or birthday parties, since this place can cater up to 150 guests. With flavorful beer and wonderful food, a visit to this cafe will provide you with a lot of memorable tasting experiences.
5. Steakhouse 85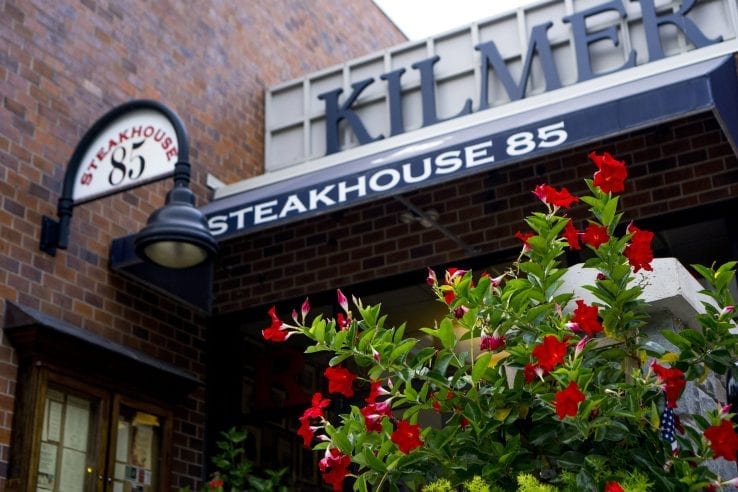 With its energetic and electric atmosphere, it is quite rare that you will find or see an empty seat at the famous Steakhouse 85. Featuring a dark wood interior, this restaurant has intimate booths and a long bar for you to enjoy meals at. As the name states, the most popular attraction at this place is their steaks, ranging from the dry aged strip steak to filet mignon, and their 40oz Porterhouse which is aged for 14 days and served sliced off the bone. However, this is not the only thing they are popular for. Their daily specials also offer you to taste some incredible seafood dishes. If you enjoy eating something sweet after your lunch, you can try the amazing peanut butter chocolate mousse cake or the mascarpone cheesecake. Since it opened in 2008, this restaurant has been praised by various food critics, guests, and regular customers. They also offer a private dining room for celebrating special occasions.
6. Esquina Latina Restaurant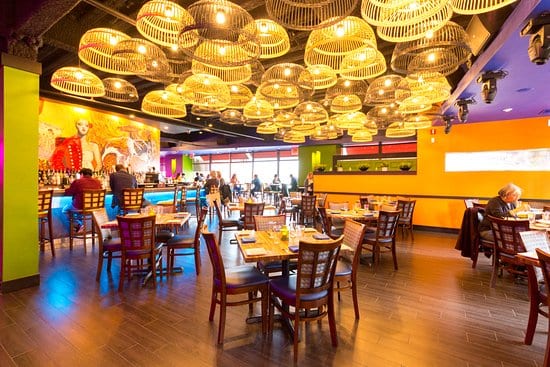 Combining the best of South American cuisine and culture, the Esquina Latina Restaurant provides a lively and chic venue on Liberty Street. This restaurant is famous for its tapas food style and authentic cocktails, which makes it perfect for any occasion or celebration. You can also choose to dine in the wonderful outdoor patio. One of the most interesting things about this place is that their menu is entirely gluten-free. Some of the dishes that you must try include their Spanish tortilla which is made in a traditional way, the Cuban style turnover, and their homemade Cuban corn tamales. With its energetic staff and colorful interior, this restaurant will not disappoint you.
7. Due Mari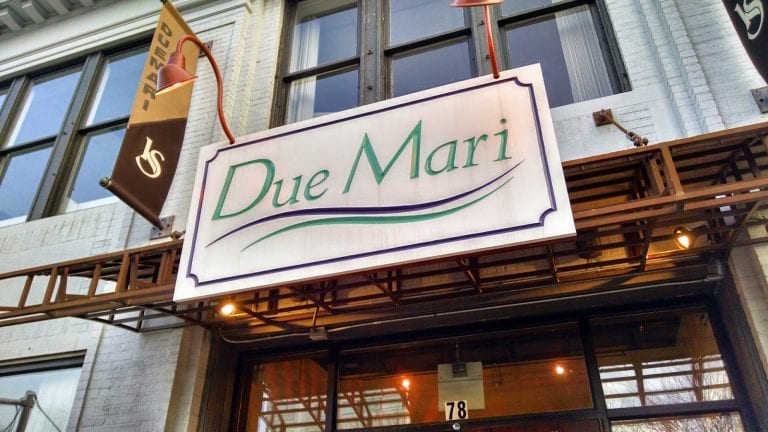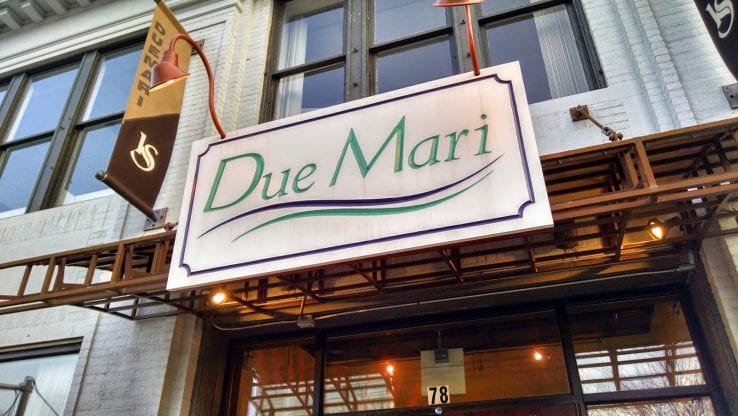 Bringing in visitors and locals to try the best of Italian and European food, Due Mari is on Albany Street. The name translates to "two seas" and its name inspires the menu that they offer which is, of course, seafood. However, if you are not a big fan of seafood, the restaurant also offers a wide range of handmade pasta dishes and grilled meats. Some of the most exquisite items on the menu include the chef's selection of west and east coast oysters, saffron clam chowder, calamari, and squid ink pasta. The menu works quite well with the interesting cocktails menu and a collection of wines made mostly in Italy. If you are searching for a place for a quiet and intimate evening, there are semi-private and private dining areas available. Although it is located in the heart of New Brunswick, Due Mari will transport you to the heart and soul of Italy, as well as Europe.
Conclusion
-If you ever find yourself in New Brunswick, you simply must choose one or two restaurants from this list that will allow you the tasting experience of a lifetime. Whether you choose to dine at the outside patio of Evelyn's Restaurant or at the dark wood interior of Steakhouse 85, you will most certainly not make a mistake with any of these restaurants.