This refreshing libation was created using Sweet 'N Low® as part of a sponsored post for Socialstars. #donthesitaste
I've been in brunch mode lately – there's something so relaxing about a leisurely weekend brunch – enjoying the company of friends and family and afterwards, everyone goes about their day.  No worries as to staying too late, people getting too tipsy and whipping up brunch bites is something I absolutely love.  You can serve a signature cocktail, fresh juices and, of course, coffee and tea but what about something light and refreshing for summer?
This Skinny Cinnamon Horchata reminds me of delicious horchatas I have had while traveling – rich, creamy and spiked with cinnamon flavor.  If your friends want, they can add a dash of spiced rum to the mix and it would be the perfect brunch cocktail.  I love serving this creamy goodness with sticks of cinnamon and for those that want it a bit lighter in calories, I whisked in some Sweet'N Low® sweetener, perfect for those watching their waistlines and, of course, it's diabetic friendly.
To make this for brunch, I offer this one suggestion  – you can let it sit out on the counter at room temp for about 4 hours before you make a pitcher of this or, even easier, let it sit in the fridge covered overnight.  I blitzed the rice and cinnamon sticks roughly in the blender before I strained it through cheesecloth which added more of a flavor punch.  A touch of vanilla, some Sweet'N Low® and a quick grating of nutmeg and this horchata was a hit!
Make a pitcher of this and keep it in the fridge.  Poured over ice, this creamy Skinny Cinnamon Horchata is the perfect icy summer refreshment.
On to the recipe:
Gather your ingredients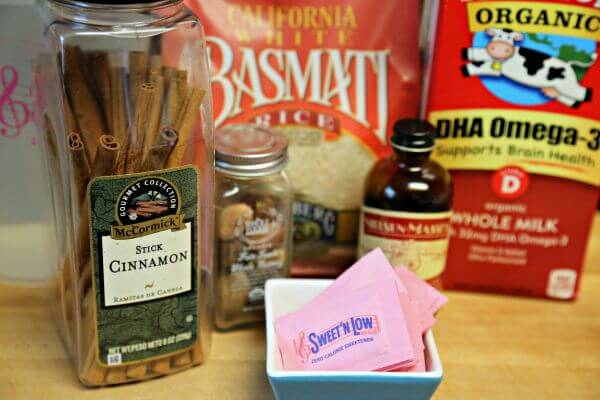 First – let's soak the rice with a bit of cinnamon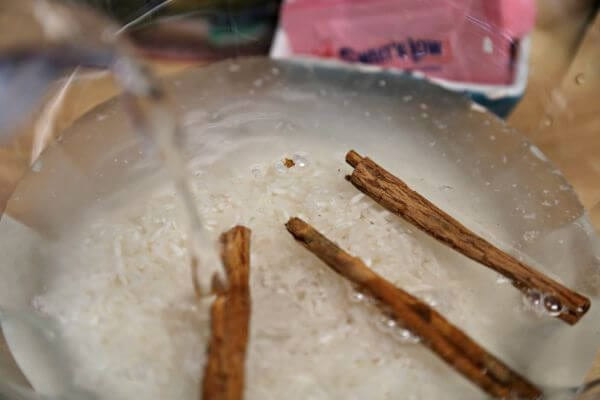 Followed by a quick blitz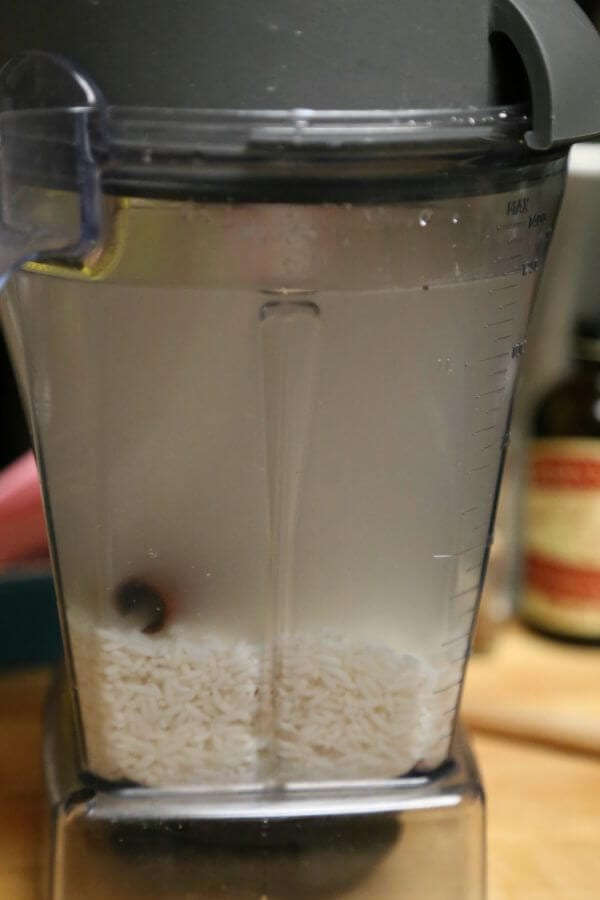 Adding a bit of sweetness and spice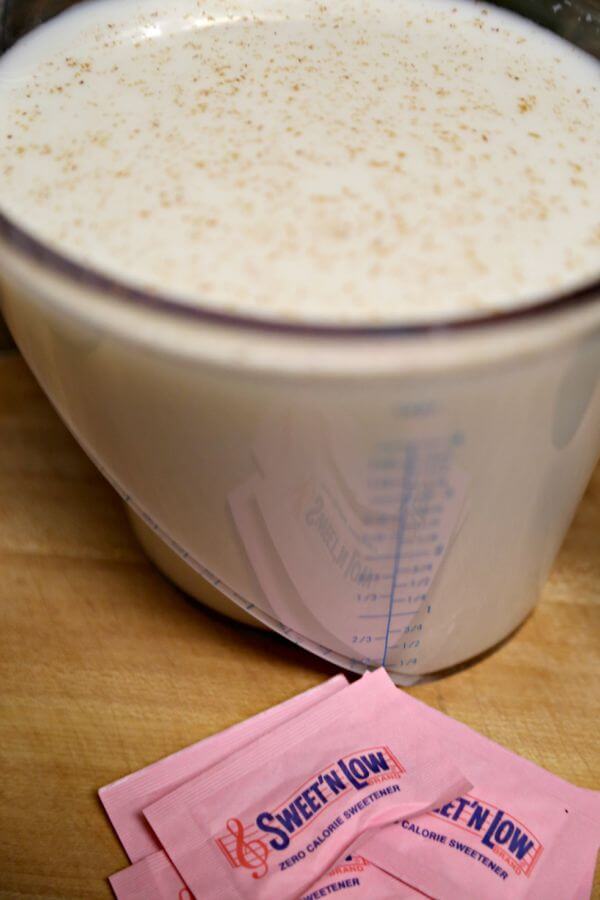 The perfect refreshing summer bevvie – a Skinny Cinnamon Horchata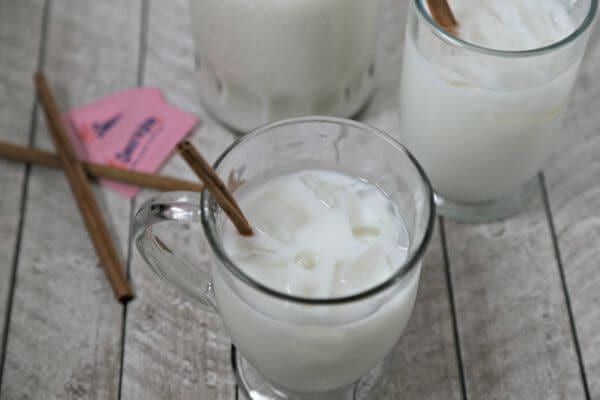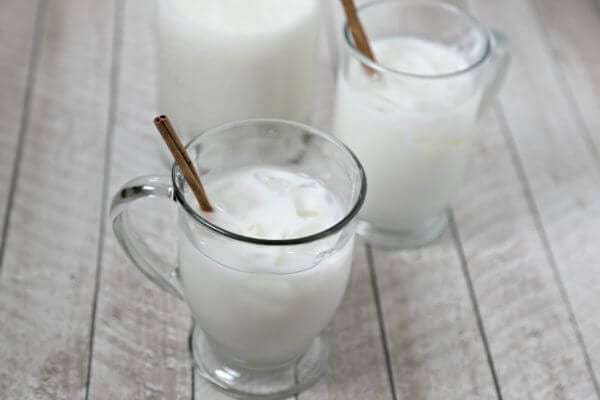 Aly M. Cleary
Yields 6-8
Summer Brunch With A Skinny Cinnamon
This icy creamy Skinny Cinnamon Horchata will be a favorite summer bevvie - creamy rice and milk meld with cinnamon, spice and a bit of Sweet'N Low for sweetness and couldn't be easier to make.
6 hrPrep Time
6 hrTotal Time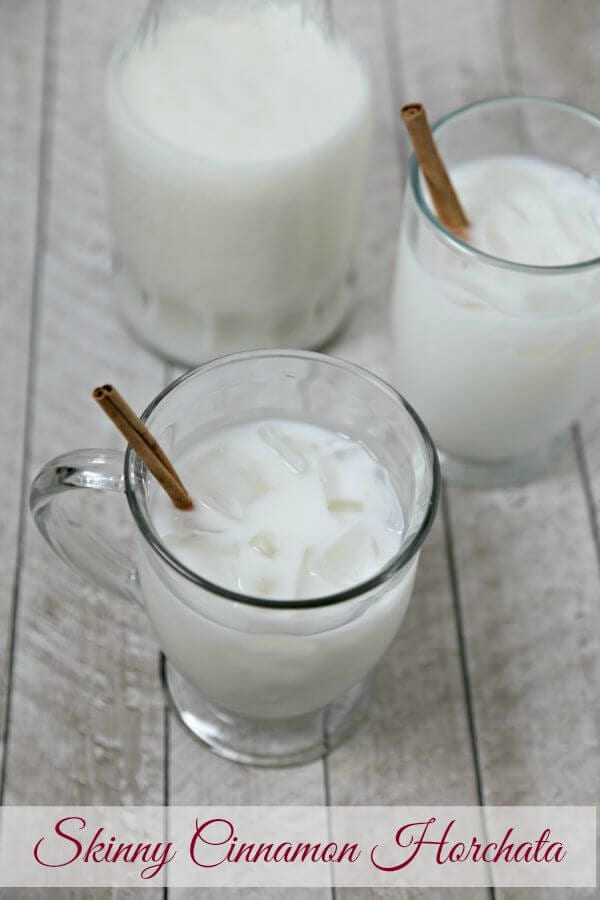 Ingredients
1 cup of basmati or long grain white rice, rinsed and drained
4 1/2 cups of cold water
3 cinnamon sticks
1 cup of milk
1 teaspoon of vanilla
5 packets of Sweet'N Low® Sweetener
1/8 teaspoon of freshly grated nutmeg
Cinnamon sticks for serving
Ice for serving
Instructions
In a bowl, add the rice and cinnamon sticks.
Pour over the water and cover with plastic wrap. Leave out at room temperature for 4 hours or in the fridge overnight.
Add the rice and cinnamon mixture with the water to a blender and blitz for a few minutes until everything is coarsely chopped.
Using cheesecloth covering a strainer, strain the rice mixture into a pitcher.
Discard the rice and cinnamon stick scraps.
To the rice water mixture, add the mil, vanilla, Sweet'N Low® Sweetener and nutmeg.
Stir to combine and return the mixture to the refrigerator to chill.
When serving, fill the glass with ice and pour. Add the cinnamon stick to garnish.
Enjoy!
7.8.1.2
156
https://cookinginstilettos.com/skinny-cinnamon-horchata/