A classic retro appetizer – Southern Meatballs aka "Grape Jelly Meatballs"  Just a few ingredients simmer in the slow cooker for delicious bites that your family and friends won't be able to resist!
Disclosure: This post may contain affiliate links of products that I adore and trust in my kitchen. Thank you for supporting Cooking In Stilettos. This recipe originally appeared on Cooking In Stilettos in August of 2011. The recipe has been updated with new photos and any recipe changes that I have incorporated over the years.
There's something to be said about retro. Retro is comforting, brings warm and fuzzy memories of simpler times where we weren't freaking out about "Is my cell on? How many calories are in that? What the heck – I have 20bizillion things on my to-do list! Where the heck is my Starbucks?!?" and so on.
We've had a bit of an 80s revival here in Philly – with the Dancin' On Air marathon and other things that are being buzzed about – and, let me tell you, the kids notice. My dear friend Heather, who we called Pickles way before Snooki from Jersey Shore tried to brand that,  recently had a birthday party for her daughter Felicitie. Felicitie is a great kid, super smart and definitely a mini-Pickles. Plus, she's quite the chef in training. I wouldn't be surprised if she puts some of the Food Network peeps on notice and takes over their shows.  Well, Felicitie isn't one to just have any ol' birthday party – she wanted it "80's Themed" and the kids were to be decked out in their 80s best. I saw more neon and high hair that immediately made us flash back to our days on set, Aquanet and all.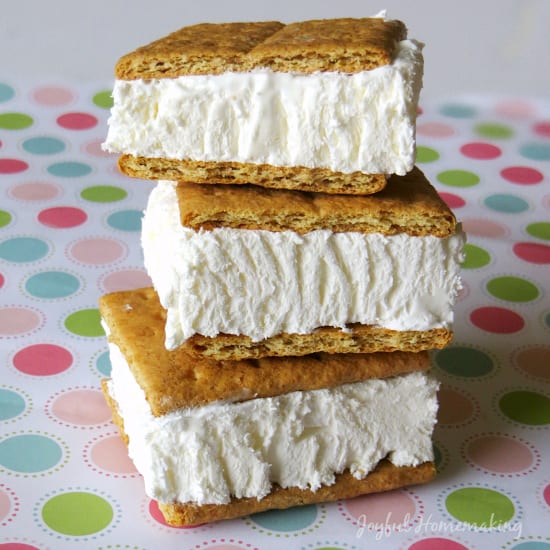 Nettie's Creations made an amazing Blue Velvet Zebra cake, and, as I had told Heather I would be more than happy to put my cooking stilettos to work, I was stumped as to what to make. I already planned on making my fave Spicy Smoky S'mores Bars  as well as Sunny Anderson's Firecracker Cole Slaw (which, btw – HUGE hit).  Since this was going to be a retro themed party, I decided to throw caution to the wind and break out one of the recipes that I learned in Florida which is always a crowdpleaser – Southern Meatballs or, as some people call them in hush tones, "Grape Jelly Meatballs".
Yes, you heard that right – grape jelly is the secret ingredient. Added bonus – everything comes together beautifully in the slow cooker.  However, I have to say, I've made it with my fave Williams Sonoma Cranberry relish and it comes out just as fabu. You can also jazz it up with spices to suit your palate.  It's pretty much one of those dump, stir and set the slow cooker recipes and, yes I cheat – I used FROZEN meatballs and people were none the wiser. Just don't divulge the meatball secret and people will think you slaved for hours.
For your next tailgate, get together or party – make these delicious retro Southern Meatballs aka Grape Jelly Meatballs – warning – they will go quick!
On to the recipe:
Aly M. Cleary
Yields 8-12
Southern Meatballs aka Grape Jelly Meatballs
Southern Meatballs aka Grape Jelly Meatballs are a must at any party or tailgate – super simple to make with just a few pantry ingredients!
5 minPrep Time
7 hrCook Time
7 hr, 5 Total Time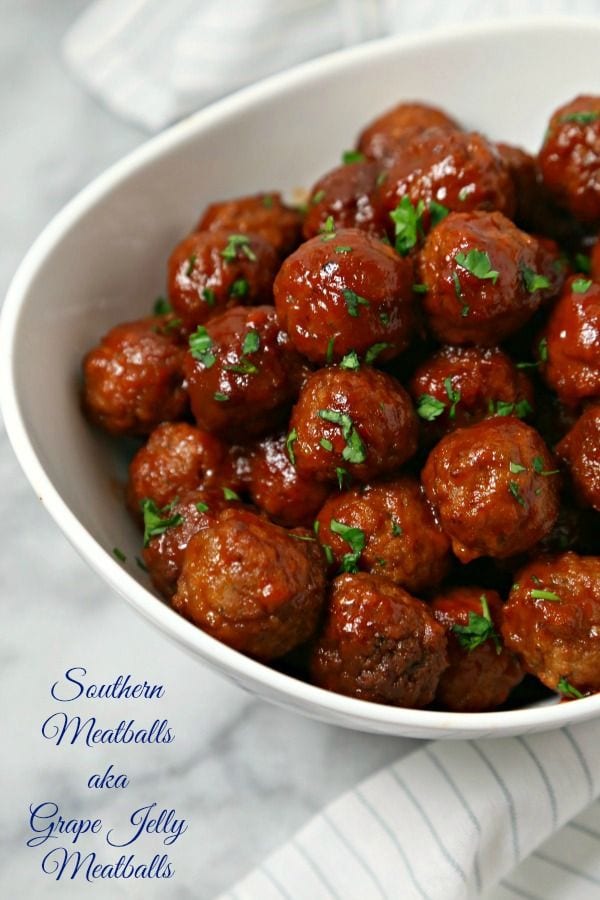 Ingredients
1 1/2 cups of chili sauce
1 1/4 cups of grape jelly
1 tablespoon of Dijon mustard
2 teaspoons of garlic powder (optional)
1/4 teaspoon of red pepper flakes
1 2-1/2 pound package of frozen meatballs
Freshly minced parsley to garnish
Instructions
In a slow cooker or crock pot, combine the chili sauce, grape jelly, Dijon mustard, garlic powder, and red pepper flakes and mix well.
Add package of frozen meatballs and stir until the meatballs are coated with the sauce mixture.
Cook for 6 – 7 hours on low.
Garnish with parsley and serve
Enjoy!
7.8.1.2
121
https://cookinginstilettos.com/southern-meatballs-aka-grape-jelly-meatballs/