Muffins are always a good idea but fat and calories in the resto. versions can scare a gal right out of her stilettos.  Plus – restaurant muffins and I tend to not get along.  Here's why.  One of my first jobs years ago was working at a restaurant and I remember the launch of their "apple breakfast muffin".  This muffin was supposed to be low fat and the perfect breakfast on the go. However, in my humble opinion, it was like many low fat treats back then – I think my friend Kel once described it as cardboard-esque.  Since then, every time I saw an apple muffin, I remembered the taste and texture of that muffin from the past and avoided them like the plague.
Now – don't get me wrong – I adore all things apple and spice.  Mix it with a bit of pumpkin for my fave harvest muffins and I'm there.  However, a straight up apple muffin?  I start flashing back to those apple muffins of yesteryear and got a bit nervous.  What if it was dry?  What if it didn't have  that apple flavor and just flatlined?
When Post challenged us to play with some of their heart healthy cereals and whip up a delicious recipe, I decided to face my recipe fear head on and get into the kitchen to whip up an apple muffin that was light, moist and full of apple flavor with a bit of texture.  Now – I also have another confession – as a child, I wasn't as much of a fan of Grape-Nuts.  As I got older, my outlook changed and I adore the taste and the health benefits.  It's made with whole grains, non-GMO, and has protein and fiber – all in all a great way to start the day.
These Spiced Apple Breakfast Muffins will take that apple muffin that gave me nightmares back in the day and turn it on its core.  I played with a recipe on the Post site and one of the key things I learned – soak the Grape-Nuts for a few minutes before melding it with the batter.  That will give you the texture you want but will keep the muffins moist as they bake.
On to the recipe:
Gather your ingredients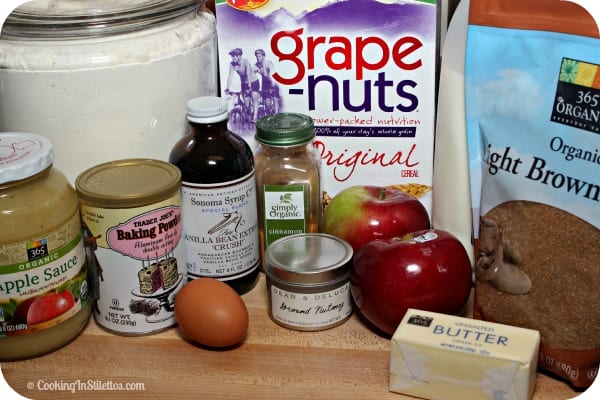 Sift the dry; mix the wet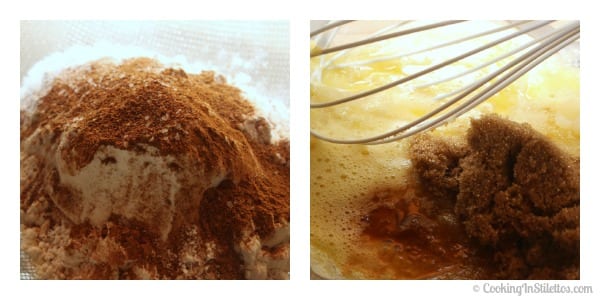 Time to soak the Grape Nuts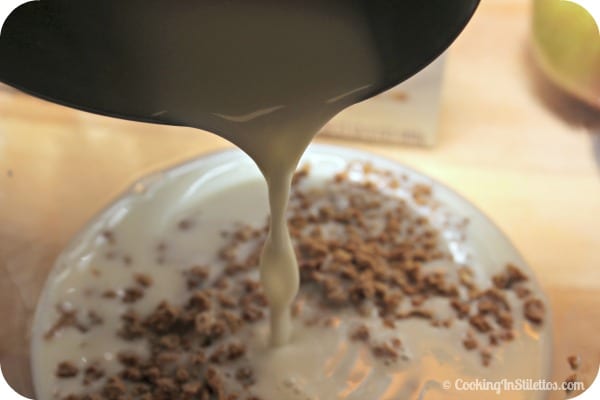 Batter ready for the oven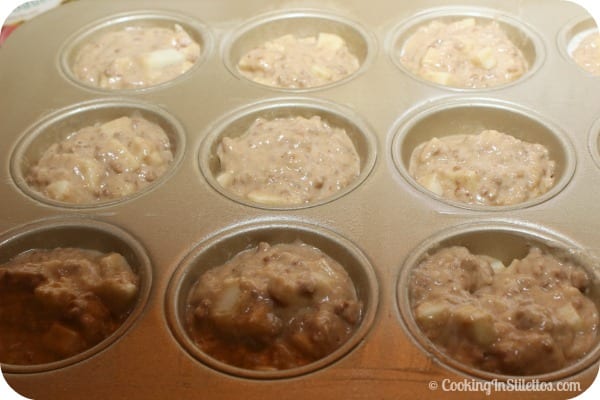 Viola – Spiced Apple Breakfast Muffins made a bit healthy thanks to Grape-Nuts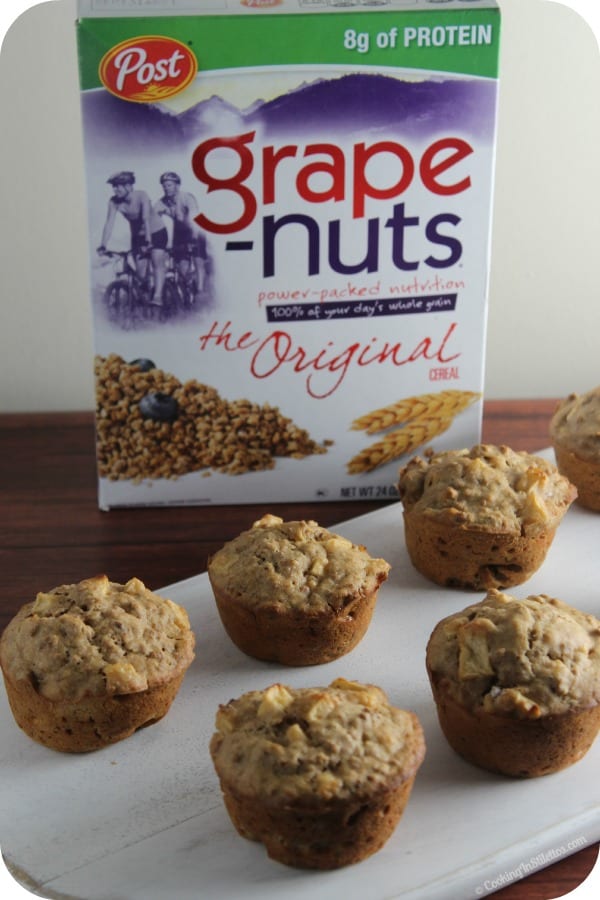 Now – don't you want one this morning?
Spiced Apple Breakfast Muffins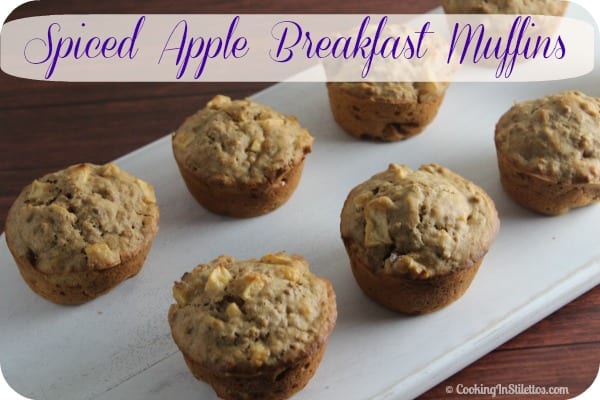 Ingredients
1 cup of Grape-Nuts Cereal
1 cup of lowfat milk
1½ cups of flour
1 tablespoon of baking powder
1 teaspoon of ground cinnamon
¼ teaspoon of grated nutmeg
½ teaspoon of salt
1 egg
½ cup of unsweetened applesauce
⅓ cup of light brown sugar, firmly packed
1 tablespoon of butter, melted
2 small apples, peeled and diced
Instructions
Preheat oven to 400 degrees F.
Spray a muffin tin with nonstick baking spray and set aside.
In a small bowl, mix the Grape-Nuts cereal and milk and let soak for about 2 – 3 minutes.
In a large bowl, sift together the flour, baking powder, cinnamon, nutmeg and salt.
In another bowl, beat the egg until it is slightly fluffy.
Mix in the applesauce, brown sugar and butter until everything is combined.
Add the flour mixture to the wet mixture, making sure to mix thoroughly.
Fold in the Grape-Nuts cereal mixture and the apples until it forms a bit of a lumpy batter.
Using a scoop or ladle, fill each of the muffin cups about two-thirds full with batter.
Bake for about 20 – 25 minutes or until a toothpick inserted in the center comes out clean.
Let rest in the pan for about 5 minutes or so and then remove to a wire rack to cool.
Enjoy!
Notes
Adapted from PostFoods.com
7.8.1.2
265
https://cookinginstilettos.com/spiced-apple-breakfast-muffins/