Baja Chicken Chili tastes like it has been simmered for hours but comes together in 30 minutes.  Southwestern flavors and spices meld with a hint of honey for the perfect chicken chili.

Disclosure: OXO sent tools to assist with this recipe.  I was not compensated for this post and my love for this brand is all my own.  In addition, this post may contain affiliate links to products I adore and trust in my kitchen.  Thank you for supporting Cooking In Stilettos.

I have a recipe today that y'all are going to love that comes together in a flash – Baja Chicken Chili!
Whenever I am looking for a great idea for dinner, chili is one of those go-to recipes I can whip up on the fly.  Whether it's chili chock full of Italian sausage, a light turkey chili or even my favorite cornbread topped chili, I know dinner can come together in a flash and with the right spices, will taste amazing.  Lately, I have been obsessed with various flavor combos and ingredients and when OXO asked us for a fabulous chili recipe that would come together zippy quick with their tools, I knew I'd want to do a Baja style chili packed with the flavors of ancho chili, fresh veggies and black beans and topped with melty cheese and a light avocado creama.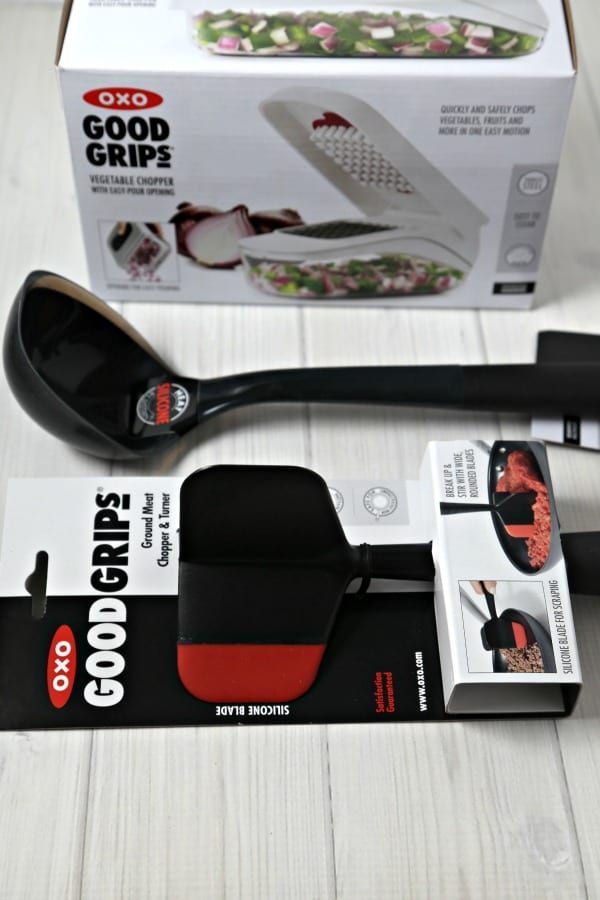 …