This post has been sponsored by Hornitos® Tequila.
Thanksgiving is always a fabulous time when friends and family get together, share a meal, and, in my house, enjoy some great cocktails as well. This year, requests for my infamous Turkey with Cranberry Chipotle Tequila Glaze have already been made, so, in the spirit of the holiday, I will be hosting a "Tequila-Laced Thanksgiving," with dishes and cocktails that celebrate one of my favorite spirits.
This year, I wanted to incorporate Hornitos® Plata tequila into my Thanksgiving menu. Hornitos® Plata tequila has a bit of a floral quality, with hints of clove and spice—perfect for fall. Plus, it is not only fabulous in cocktails, but also stellar for cooking and baking, with clear, crisp notes.
Butternut squash has always been a Thanksgiving must at our holiday table – whether it was whipped, roasted or woven into salads. When I was brainstorming ideas for incorporating Hornitos® Plata tequila into a must make side dish, I thought let's make a Tequila-Glazed Butternut Squash that is smoky, sweet and will have your guests asking for more.
This side dish is relatively uncomplicated, and you can prep it ahead if you like—just warm it up before your guests arrive. The butternut squash will be caramelized with a flavorful tequila maple glaze, accented with a touch of lime. I promise you there will not be any leftovers—it is that good.
For my signature drink, I will be serving Tequila Cider Smash cocktails. These drinks couldn't be easier to whip up: a bit of Hornitos® Plata tequila, apple cider, fresh sage, a drizzle of agave syrup for sweetness, and a touch of lime –  all muddled together and then served over ice. I am all about no fuss for the holidays—the less stress for the host/cook, the less stress for the guests and an overall more enjoyable holiday, right?
If you are looking for something a bit more outside the box for your holiday menu, make this Tequila-Glazed Butternut Squash—it has the holiday "spirit"!
On to the recipe:
Aly M. Cleary
Yields 4
Tequila-Glazed Butternut Squash
This delicious Tequila-Glazed Butternut Squash is smoky and sweet and perfect for your holiday table!
10 minPrep Time
40 minCook Time
50 minTotal Time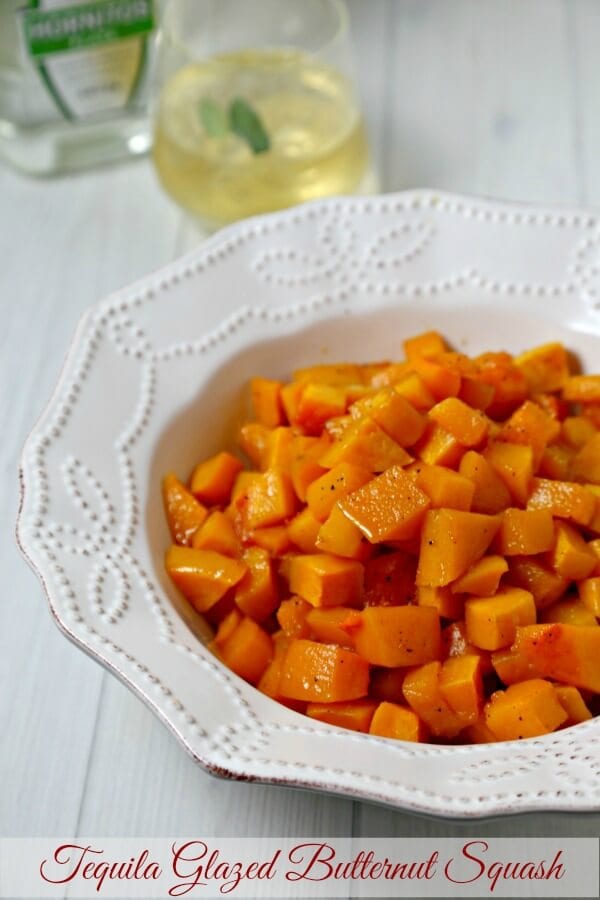 Ingredients
1 3-pound butternut squash, peeled, cored and diced into 1-inch pieces
1 tablespoon of olive oil
1 teaspoon of kosher salt
1/2 teaspoon of freshly cracked black pepper
1/4 cup of apple cider
3 tablespoons of Hornitos® Plata Tequila
1/4 cup of maple syrup (preferably grade B for a more intense flavor)
Juice of half a small lime
Instructions
Heat the oven to 400 degrees F.
For easy cleanup later (trust me on this), you will want to line a baking sheet with aluminum foil.
In a large bowl, toss the cubed butternut squash with the olive oil, salt and freshly cracked black pepper and pour the mixture onto the prepared baking sheet.
Spread so it is an even layer and roast in the oven for about 25 minutes, taking care to rotate the butternut squash halfway through.
While the butternut squash is roasting, let's make the glaze. In a small saucepan, add the apple cider, Hornitos® Tequila, maple syrup, and lime juice.
Stir to combine and turn the heat to medium high.
Bring the mixture to a boil and then reduce to a simmer, until it forms a syrup consistency and has reduced by half.
When the butternut squash is done, remove from the oven and pour the tequila glaze over the butternut squash cubes and toss the mixture so everything is coated with that delicious glaze.
Return the mixture to the oven and let roast for about 10 minutes longer.
Enjoy!
7.8.1.2
122
https://cookinginstilettos.com/tequila-glazed-butternut-squash/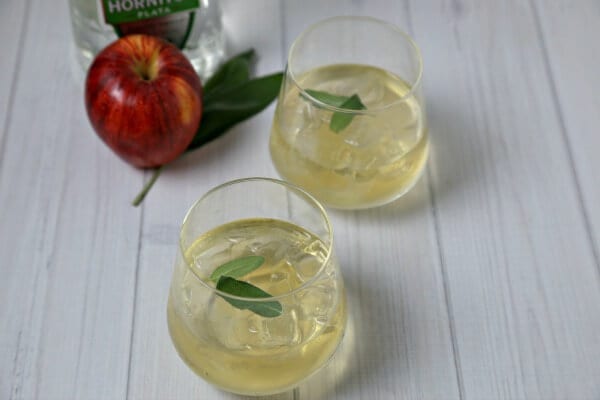 Hornitos Tequila doesn't settle for the status quo but believes in taking experiences to the next level with 100% agave tequila. Learn more about what makes us not just any tequila at www.hornitostequila.com and follow us on Twitter at www.twitter.com/hornitos.