Fall is officially here and with that chilly nip in the air, you might find yourself putting away the iced bevvies for something a bit more warming like this Hot Apple Cider Chai Tea.
Every fall I stock up on some of my favorites, including chai tea and apple cider. Yes, I know, I do make apple cider from scratch when I have a plethora of apples but when time is of the essence and I'm craving a mug of hot apple cider, my local supermarket always has some at the ready for me to play with. Another fall and winter drink I adore is Chai tea. Whether it's homemade chai tea, laced with a bit of bourbon or using chai tea bags, Chai tea adds a bit of warming spice when just coffee won't do.
When asked to share what my favorite fall drink was, I was torn. How could I choose between these two classics? Thankfully, now I don't have to as I have found the perfect warming fall drink for those days when coffee just won't do – Hot Apple Cider Chai Tea.
To add a bit of additional sweetness, I used a little Sweet'N Low® sweetener. With the natural sweetness from the cider, this drink is not necessarily a "skinny" sip but it is a bit lighter. Sweet'N Low® is a zero calorie sweetener and is fabulous for those watching the waistlines.  Added bonus, Sweet'N Low® is diabetic friendly. To add a touch of spirit to these steaming mugs of Hot Apple Cider Chai Tea, it pairs perfectly with a splash of your favorite bourbon or rum.
Hot Apple Cider Chai Tea will take off the chill this fall and winter and is fantastic for curling up on the couch with or catching up with friends. Bourbon (or rum), of course, is optional.
On to the recipe:
Gather your ingredients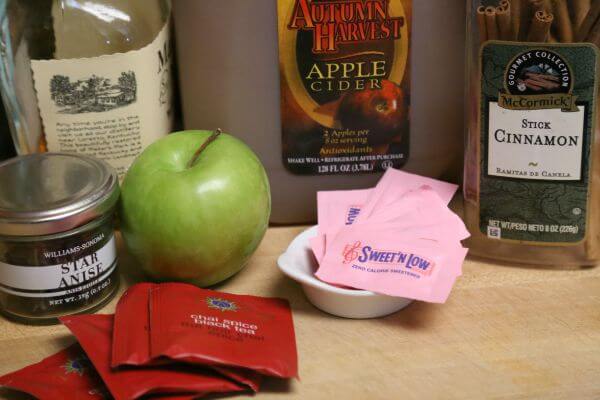 Adding some
Let's have the chai tea bags steep for a minute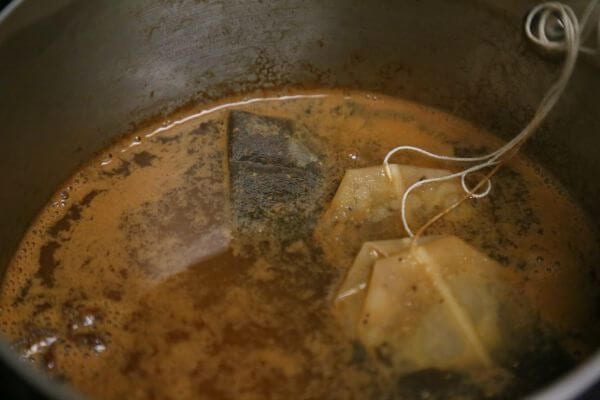 Let's add a touch of bourbon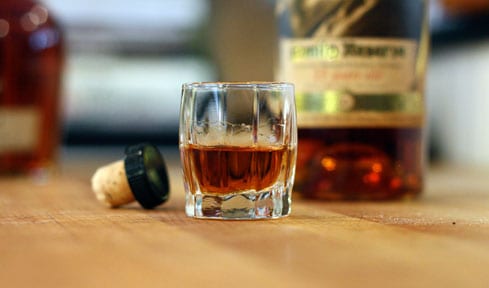 Ahhh – now this is the perfect mug to cozy up with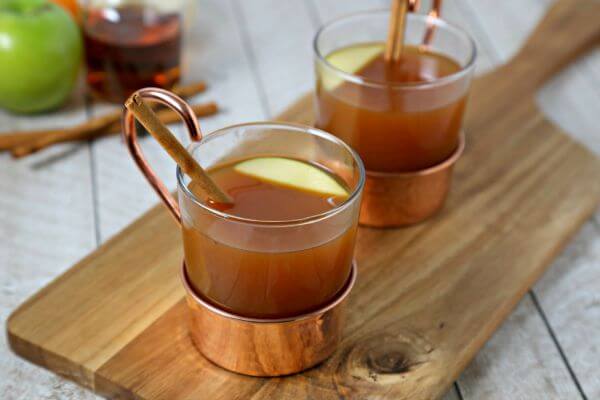 Aly M. Cleary
Yields 4
Warm Up To Fall With Hot Apple Cider Chai Tea
This warming Hot Apple Cider Chai Tea is perfect for fall and winter with fresh apple cider, a touch of spice and, of course, a bit of bourbon if you want a bit of "spirit"
5 minPrep Time
10 minCook Time
15 minTotal Time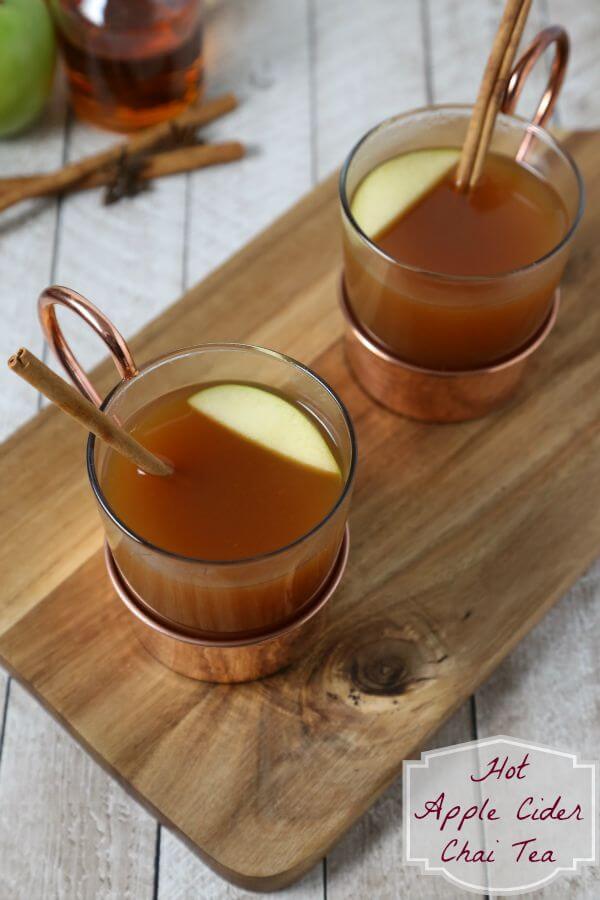 Ingredients
4 cups of apple cider
4 packets of Sweet'N Low® Sweetener
2 sticks of cinnamon
1 star anise
4 chai tea bags
2 ounces of bourbon or rum (optional)
Apple slices and cinnamon sticks for garnish
Instructions
In a small saucepan, add the apple cider, Sweet'N Low® sweetener, cinnamon sticks and star anise. Whisk until the Sweet'N Low® has dissolved and then add the cinnamon sticks and star anise.
Over medium heat, bring the apple cider mixture to a boil for a couple minutes and it will reduce slightly.
Add the chai tea bags and let steep for 2 – 3 minutes.
Pour into cups and add a bit of bourbon (or rum) if you want a bit of "spirit."
Garnish with a slice of apple and a cinnamon stick.
Enjoy!
7.8.1.2
13
https://cookinginstilettos.com/warm-up-to-fall-with-hot-apple-cider-chai-tea/