It's no secret that I have had a torrid love affair with blueberries since I was a young child. Recently, I have begun cheating on my beloved blueberries with its cousin, the blackberry, and using this delicious berry in more of my dishes. I figured I would make a blackberry jam but, the more I thought about it, well, it just sounded so – so – plain.
I use the same technique I used for my easiest ever strawberry jam and mixed berry jam and just tweaked it a bit. Obviously, I didn't can it in a rolling water bath to make it shelf stable but you definitely could do it. It's more like a refrigerator jam that will keep for a few weeks. It's great on biscuits and toast but also, I served a bit of it with my Almond Crunch Coffee Cake. The thyme flavor is not overwhelming and, as I'm marinating on the idea of other uses, I might even try it in sauce form with a bit of red pepper for some chicken this weekend.
When you want to try something that has people wondering "Hmmm..what is that deliciousness", try this – and let it be our little secret. I'll never tell.
On to the recipe:
Gather the ingredients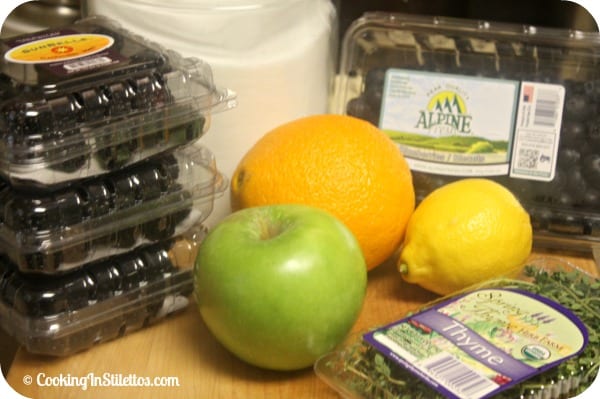 Is there anything better than freshly squeezed OJ?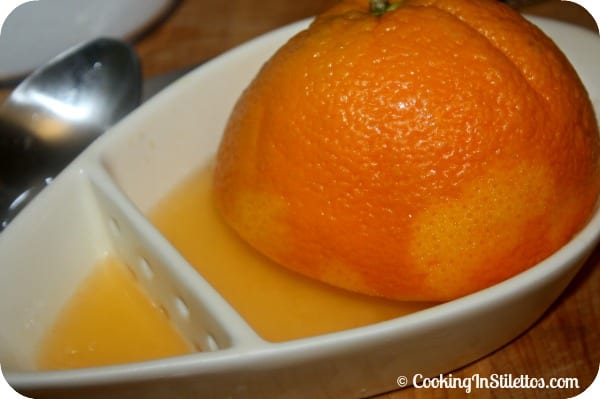 Letting the Berries work their magic with the sugar and zest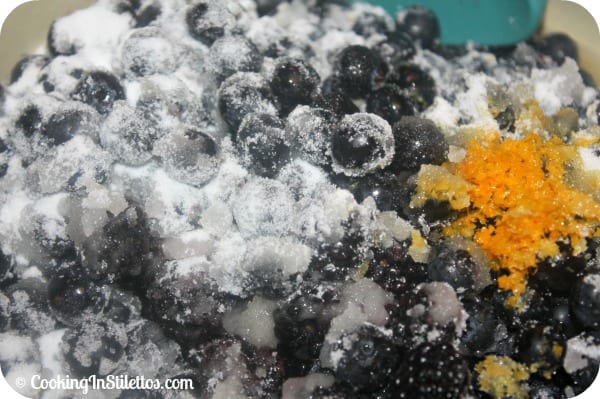 Adding the Thyme to the Berries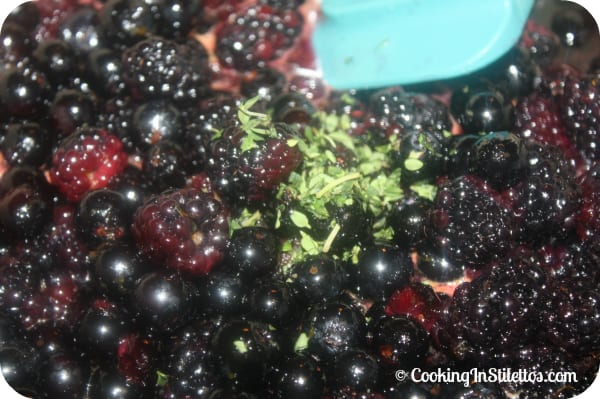 Bring it all to a rolling boil, let simmer and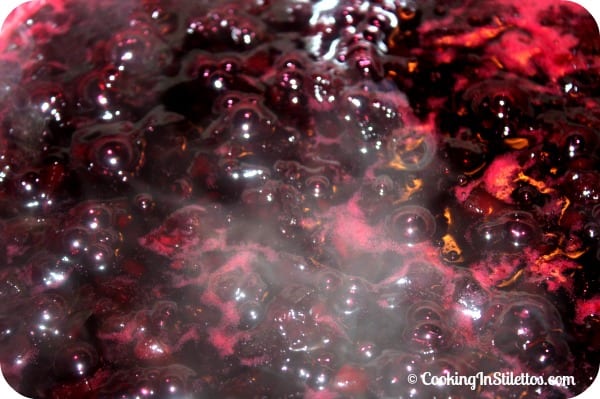 VIOLA!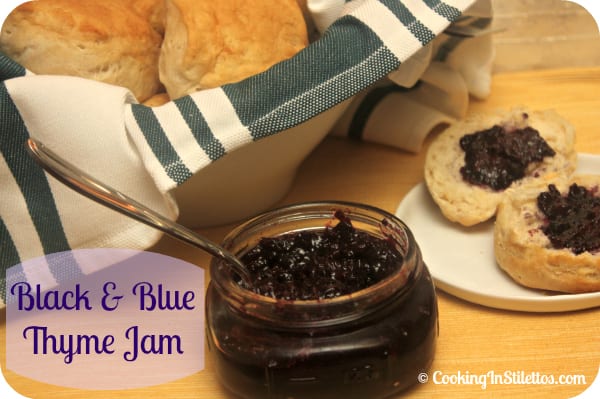 Aly M. Cleary
Yields 6
Tried and True: Black and Blue Thyme Jam
This Black and Blue Thyme Jam is a chic take on a classic and couldn't be easier to whip up for a weekend brunch.
45 minPrep Time
30 minCook Time
1 hr, 15 Total Time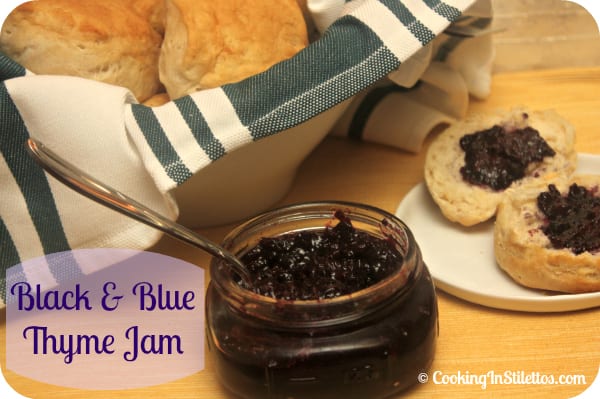 Ingredients
16 ounces of fresh blueberries
15 ounces of fresh blackberries
1 cup of granulated sugar (you can add another 1/2 cup if you like it sweeter)
Zest and juice of one lemon
Zest and juice of one medium orange
1 small granny apple, peeled and finely diced or grated
1 tablespoon of fresh thyme leaves chopped
Instructions
Clean the blueberries and blackberries and add to a heavy dutch oven.
To the berries, add the sugar and orange juice and let sit for a few minutes to macerate.
Over a medium-high heat, bring the berries to a boil and stir often.
When the mixture comes to a rolling boil, add the diced or grated apple and stir.
Let the mixture continue at a rolling boil, making sure to skim the foam off of the top until the mixture reaches 220 degrees.
When the jam reaches 220 degrees, turn off the heat and let come to room temperature. It will thicken as it stands (about 30 - 45 minutes or so)
When the mixture is at room temperature, you can now place in jars or containers and place in the fridge. It should keep for a couple weeks.
Enjoy.
7.8.1.2
343
https://cookinginstilettos.com/black-and-blue-thyme-jam/