This recipe is from Candice's latest cookbook, Cook Yourself Sexy
, which really has changed my outlook on cooking and making better choices.  Now – don't let the word "hangover" mislead you. These burritos are not only for when you have a hangover from way too many cocktails (not that I've ever had that happen *cough*), but can be the perfect jump start to a busy day. Packed with some great FWB (foods with benefits), this easy to prepare breakfast burrito packs a punch. In today's "go-go-go" world, we need every edge we can get and grabbing a bagel or a quick breakfast sammie might not be the best choice.
I made a few slight changes to her recipe and also made a bit extra so I can grab and go in the mornings. I roasted the veggies to get a bit of extra umph in the flavor and instead of Gruyere, I grabbed some sharp cheddar to top it off. Add a touch of fresh thyme and *viola* you have a burrito that is fantastic for breakfast, lunch or dinner!
So – let's get to the recipe shall we?
Grab your ingredients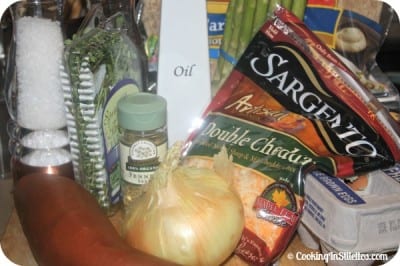 Is there anything better than roasted asparagus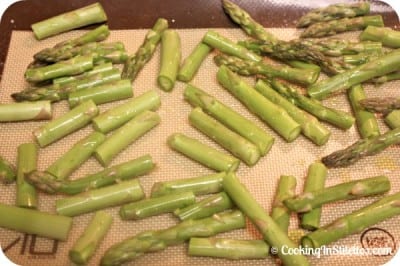 Adding some spice to the eggs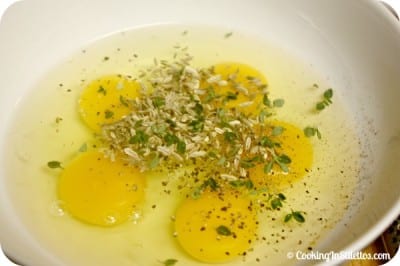 Time to build – eggs and a bit of asparagus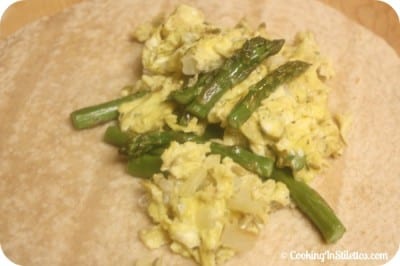 And some sweet potato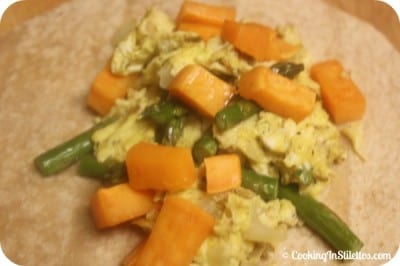 With a slight touch of cheese and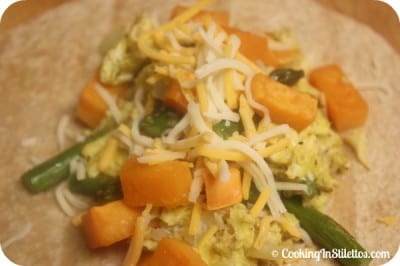 Viola – the perfect breakfast burrito!
Tried and True: Hangover Breakfast Burrito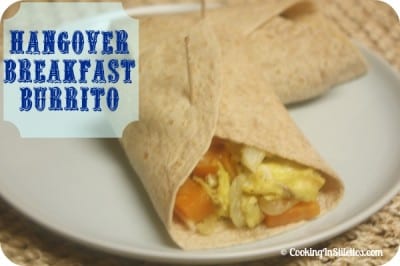 Ingredients
1 sweet potato, cut into 1/2-inch cubes
1 cup asparagus, cut on the bias
2 tablespoons olive oil, divided
1 teaspoon sea salt
1/2 sweet vidalia onion, chopped
4 or 5 eggs
1 tablespoon of fennel seed
1 teaspoon of fresh thyme, chopped
1/8 teaspoon black pepper
2 whole-wheat tortillas
1 tablespoon sharp cheddar, grated
Instructions
Preheat the oven to 375 degrees F.
Toss the diced sweet potato and asparagus with 1 tablespoon of olive oil, ½ teaspoon of kosher salt and a pinch of freshly ground black pepper. Tumble them onto a baking sheet lined with a silpat or aluminum foil and roast for about 30 minutes.
In a nonstick skillet, over medium - low heat, heat the remaining olive oil and sauté the onion until soft and a bit caramelized (about 5 – 7 minutes).
To the eggs, add the fennel seed, thyme and black pepper and whisk. Add the egg mixture to the pan and cook until light and fluffy.
Lay out the tortillas.
To each tortilla, add half of the egg mixture.
Top the eggs with some of the roasted asparagus and sweet potato and sprinkle with a bit of the grated cheddar cheese.
Roll into a burrito shape and enjoy!
7.8.1.2
346
https://cookinginstilettos.com/hangover-breakfast-burrito/