Forget the store-bought version – Homemade Adobo Seasoning is so easy to make and adds a delicious spice to your favorite recipes!
This post contains affiliate links to products I trust and love in my kitchen.  Thank you for supporting Cooking In Stilettos.
I don't know what kicked off my long term love affair with adobo seasoning – but I can assure you that ever since I started cooking, my pantry has never been without a jar of it. I often use it in many dishes much like my beloved Aleppo Chili Pepper and Smoked Paprika but those are confessions for another day.
I remember when I first learned to cook, one of the best pieces of advice I got from my friends Maria and Milly were "Don't forget the Adobo" and I couldn't believe how much flavor this little spice blend brought to my dishes, especially my Arroz con Pollo. Recently, I was leafing through Ingrid Hoffmann's cookbook
and Daisy Martinez's cookbook
and I saw that both of my fave Latina chefs had recipes for adobo.  I thought "hmm…. it doesn't seem complicated to make, I have most of the ingredients on hand" and a culinary experiment was born.
I merged the two recipes and, as I am awaiting my order of Mexican Oregano from Dean & Deluca, I decided to substitute Greek Oregano. I also didn't have dried parsley as Ingrid's asks for so I decided to play without it. Finally – I always have annatto seeds on hand for Daisy Martinez's Annatto oil, but ground annatto?  Why hello Mr. Spice Grinder! Needless to say – my kitchen had a bit of a red dust problem but it all worked out. So, before you head out to buy that big brand adobo, check your pantry – I'm willing to bet you can make your own.
Does this look familiar?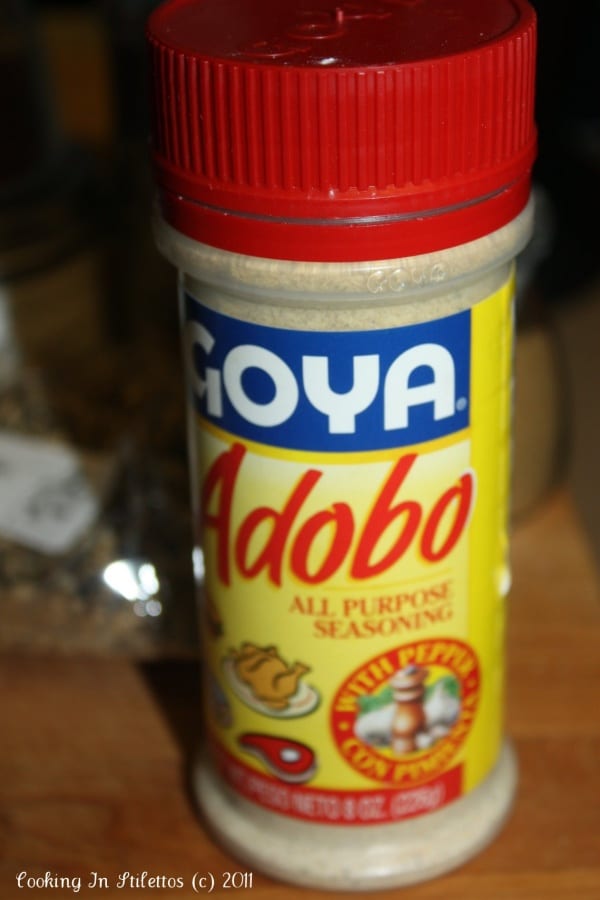 OK – experiment time – let's gather the ingredients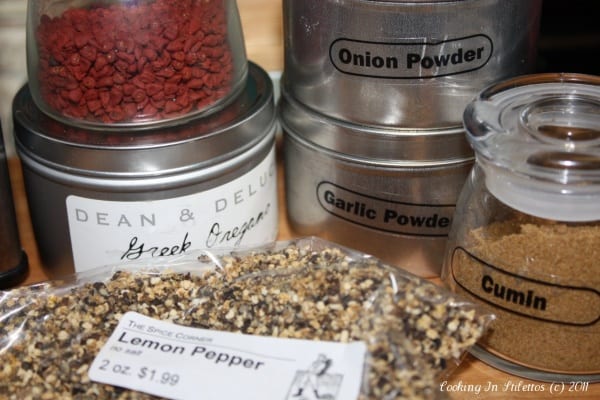 Ahhh – no achiote – well then time to whip out the spice grinder and grind those annatto seeds.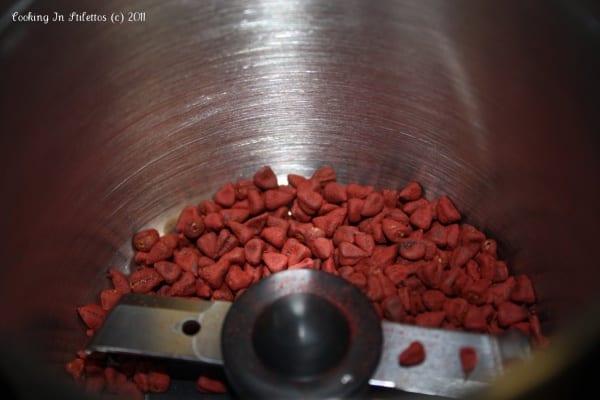 The end result – and great for gifting as well!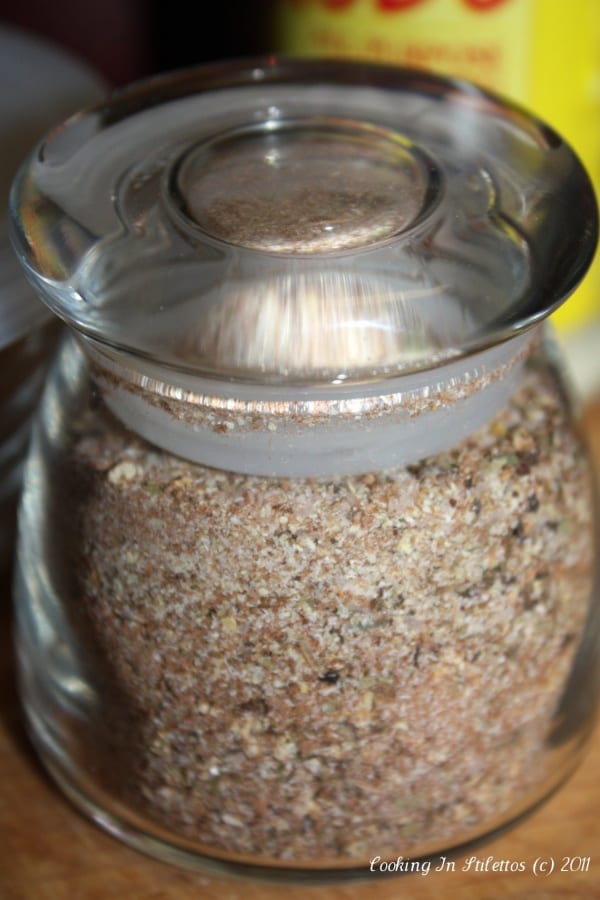 Adapted from Ingrid Hoffmann and Daisy Martinez
Homemade Adobo Seasoning
Why buy the store bought Adobo Seasoning when it's just as easy to make your own and, quite frankly, it tastes so much better. You are going to want to keep this recipe on hand for this classic Latin pantry staple.
5 minPrep Time
5 minTotal Time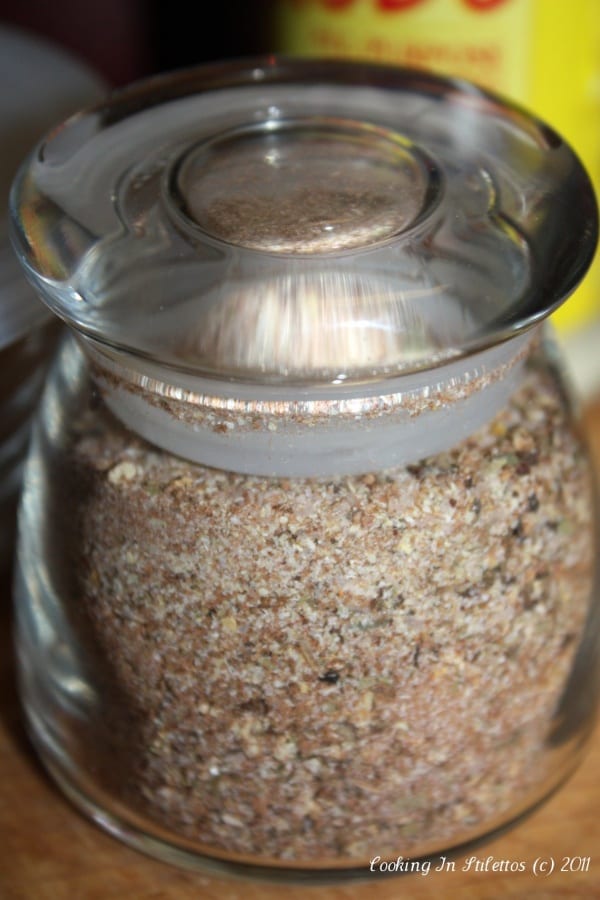 Ingredients
1 tablespoon lemon pepper
1 tablespoon dried oregano
1 tablespoon onion powder
1 tablespoon garlic powder
1 tablespoon ground annatto seed or achiote powder (I've read recipes with and without – I'd go with, IMO)
1/2 tablespoon ground cumin
1 tablespoon of kosher salt
Instructions
Combine all ingredients in a bowl and mix well.
Store in pantry. The seasoning should keep for about 6 months.
7.8.1.2
285
https://cookinginstilettos.com/adobo-seasoning/