Making Homemade Apple Cider couldn't be easier – a few ingredients and you have the best apple cider you have ever tasted!
Disclosure:  This post contains affiliate links for products that I know and trust in my kitchen.  Thank you for supporting Cooking In Stilettos.
Come fall, I tend to keep apple cider on hand.  It's perfect in a cocktail, like my fall cocktail staple, Bourbon Cider Twist, or in recipes, like this to-die-for Bourbon Cider Glazed Ham or my Apple Pancetta Waffles with Bourbon Cider Syrup.  Also – it's perfect toasty on a chilly fall/winter evening.  When I was making my Roasted Harvest Fruit Sangria, I decided to attack a culinary project that has been on my to-do list for a while – Homemade Apple Cider.  The hardest thing about this recipe – the peeling of all the apples and the waiting while the cheesecloth did its magic.  Plus the smell of the apples that wafted through my kitchen while the Vitamix was blending was intoxicating!
Now – if you don't have a Vitamix or similar high powered blender – I have a stovetop recipe bookmarked that you might want to take a peek at.  I used this recipe to play with along with a recipe from the Vitamix site and let me tell you – this Homemade Apple Cider was gone in a flash.  I can see this recipe becoming a regular during the fall – especially since there is a fab apple orchard near Philly.
One thing I love about this idea – you control the ingredients and the flavors – if you like it a little tart, add some Granny Smith apples.  Want it a bit more sweet, why not add some Honey Crisp.  Want to simmer it on the stovetop with some mulled spices – why not.   It's your creation.
So – next time you see that you have a ton of apples that need some love, why not whip up this easy Homemade Apple Cider – I promise, it's worth it!
On to the recipe:
Gather your ingredients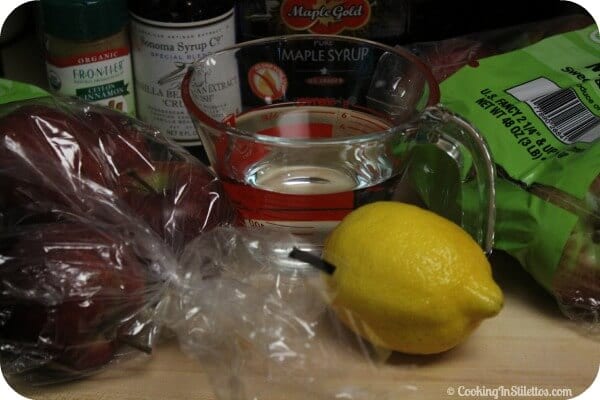 So many apples
Time to whip out the cheesecloth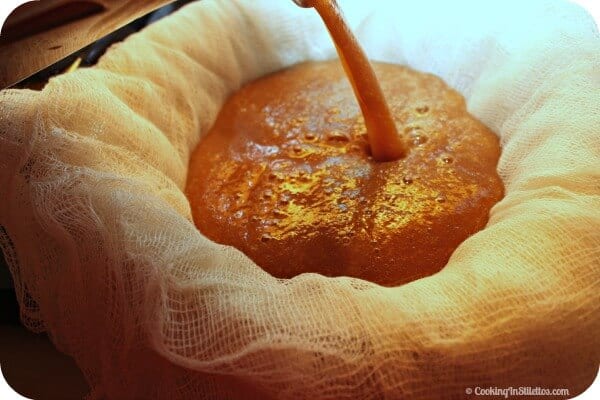 After all the cider is drained, the pulp is left behind.  I did hear that it can be used in baking – might have to give that a whirl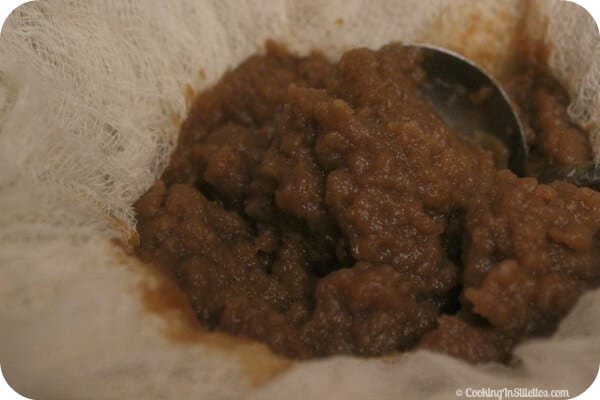 Let me pour you a glass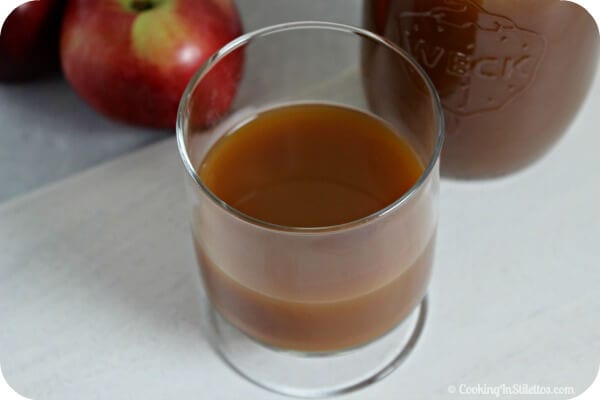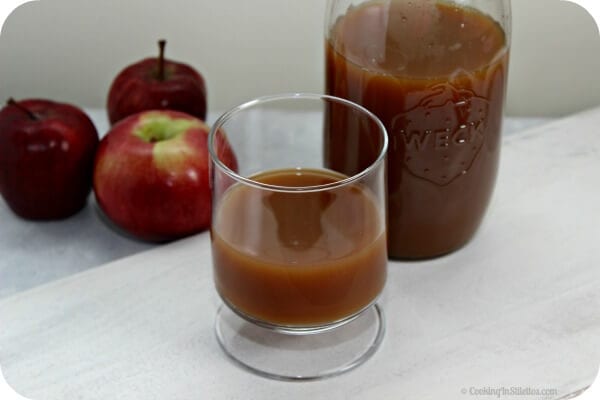 Adapted from Vitamix.com and ZalesMail.blogspot.com
Yields 4-6
Homemade Apple Cider
Making homemade apple cider couldn't be easier. A bit of peeling and chopping, a bit of whirring in a high speed blender and a bight of straining and you will have the best apple cider you have ever tasted.
40 minPrep Time
5 minCook Time
45 minTotal Time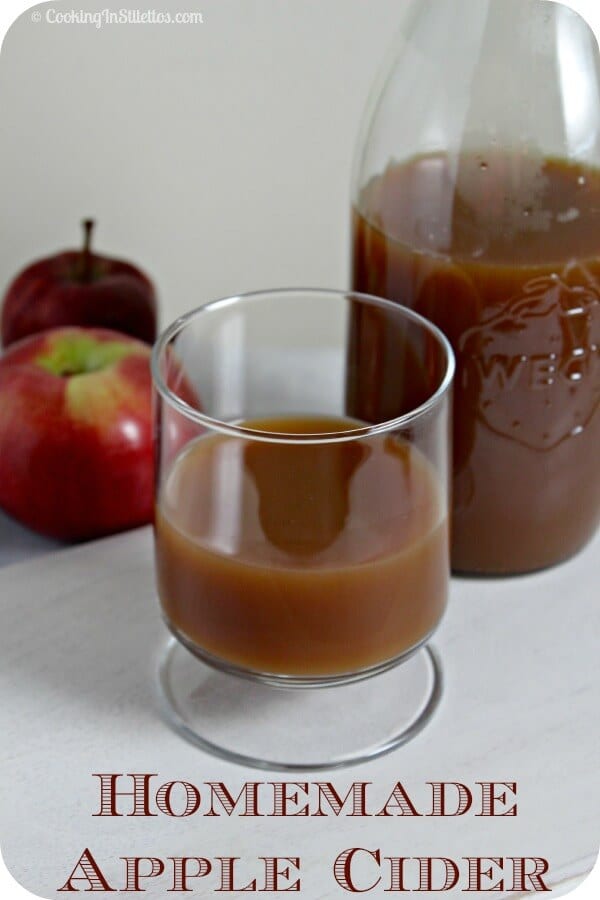 Ingredients
Juice of 1/2 a lemon
4 red delicious apples
4 gala apples
3 cups of water, plus additional for soaking the apples
1 teaspoon of ground cinnamon
1 teaspoon of vanilla
1 tablespoon of maple syrup
Instructions
In a large bowl of water add the juice of half a lemon and stir quickly.
Peel and dice the apples, adding them to the water as you go along.
Drain the apples and add them to your high speed blender (I used a vitamix for this)
Add the cinnamon, vanilla and maple syrup to the blender followed by 3 cups of water.
Start off blending on low and slowly increase the speed as all the apples blend with the other ingredients.
Blend on high for about 5 minutes or so.
Drain through a strainer lined with cheesecloth for about 10 minutes.
If you want to warm it, feel free to put it back in the blender until warm or on the stovetop.
Enjoy!
7.8.1.2
223
https://cookinginstilettos.com/homemade-apple-cider/