One of my accomplishments is channeling my inner creative cook in the kitchen and start to learn how to make some things from scratch. I've already braved the hot dog relish so it would only be natural to attempt to make my own ketchup. I've been buying a pricey chipotle/spicy ketchup from one of my favorite kitchen stores but when I learned how easy it was to make my own (and I could make a lot more) – my heavens, I needed to do this ASAP!  I played with a recipe from Food Network and let me tell you – the end result was a smoky fire roasted chipotle tomato ketchup that will have you forgetting about buying the bottled stuff and whipping this up for your next grillfest!
Gather the ingredients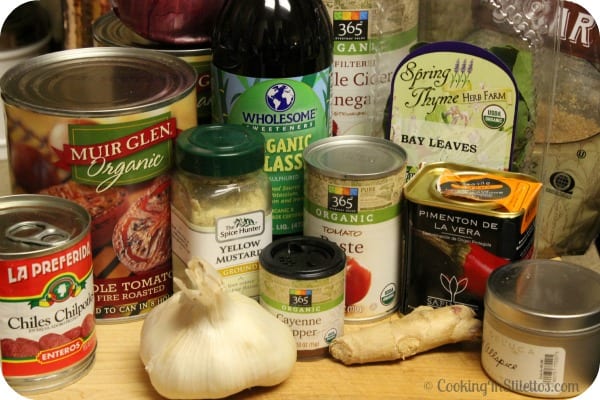 It all starts with onions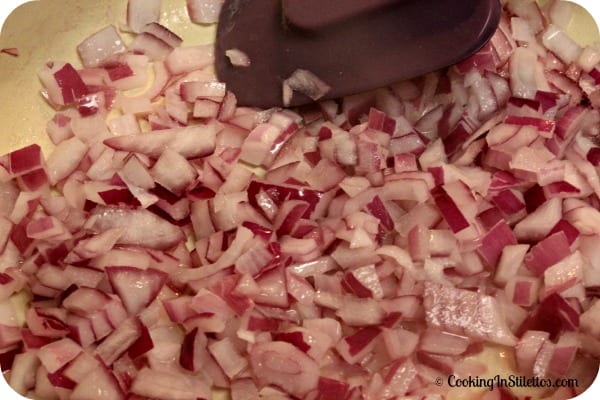 And Fire Roasted Tomatoes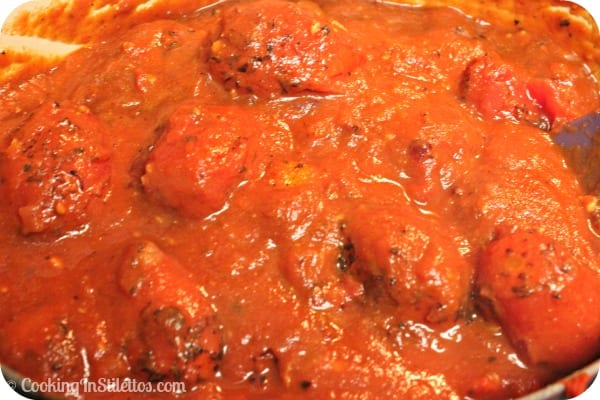 Thank heavens for the Vitamix – this was done in no time!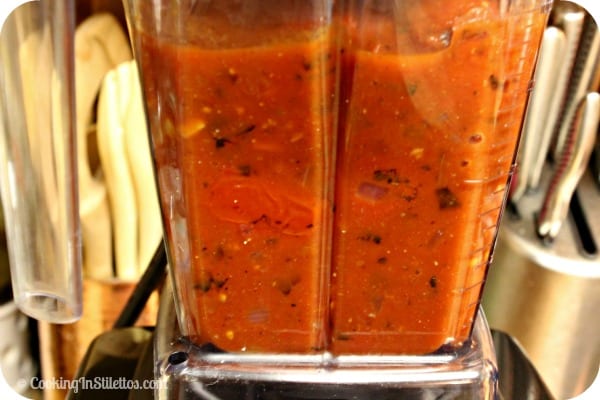 Add a bit of Sweetness and Spice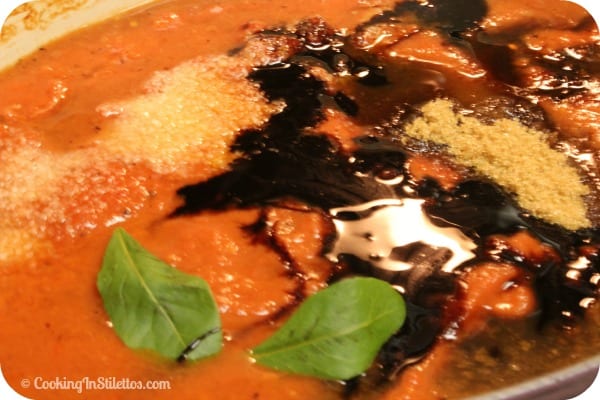 And here is your homemade ketchup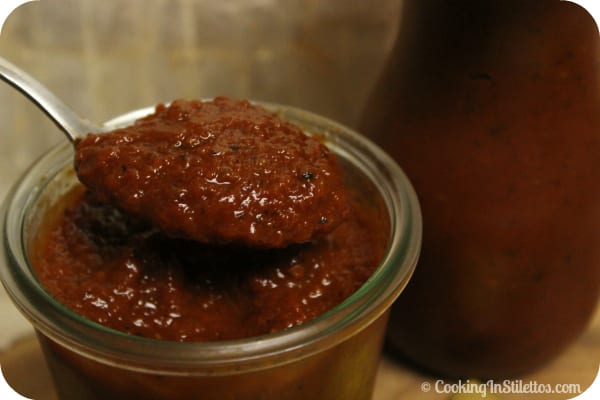 Yields 6-8
Homemade Chipotle Ketchup Recipe
Making your own chipotle ketchup is so easy - a few ingredients simmer away followed by a quick in the blender and you have something that is so full of flavor
10 minPrep Time
30 minCook Time
40 minTotal Time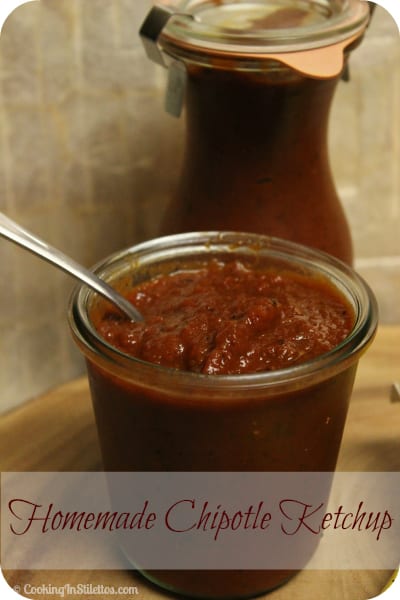 Ingredients
2 tablespoons vegetable oil
2 cups finely chopped red onion
1 tablespoon chopped peeled ginger
3 cloves garlic, minced
2 teaspoons mustard powder
1/2 teaspoon ground allspice
1/4 teaspoon cayenne pepper
1/2 teaspoon of smoked paprika
1/4 cup tomato paste
1-2 chipotle peppers, finely minced and 1 teaspoon of their adobo sauce
2 28-ounce cans whole peeled tomatoes (I used fire-roasted)
2 bay leaves (preferably fresh)
1/2 – 2/3 cup packed light brown sugar (depends on how sweet you like it)
1/2 cup apple cider vinegar
1 tablespoon molasses
3 teaspoons of kosher salt
1 teaspoon of freshly cracked black pepper
Instructions
Over medium heat, add the vegetable oil to a large non-reactive pot or dutch oven.
Add the chopped onion and sauté until it's translucent – about 5 minutes.
Add the garlic and ginger and sauté for another minute.
Add the spices (mustard powder, allspice, cayenne and smoked paprika) and allow them to bloom with the onion mixture for another minute until you can lightly smell the spices.
Add the tomato paste, chipotle peppers and adobo and cook for another minute before you tumble in the whole peeled tomatoes. I loved the smoky flavor that fire roasting gives tomatoes but you can use any whole peeled tomato that you wish. Scrape up any brown bits with a wooden spoon and then remove from the heat.
Either using a regular blender or an immersion blender, puree the tomato mixture in batches until smooth.
Return the pureed tomato mixture to the pot and add the bay leaves, brown sugar, vinegar, salt, pepper, and molasses.
Bring the mixture to a simmer over medium low heat and simmer for about an hour and 45 minutes or until very thick. Make sure to stir occasionally to avoid a scorching burned mess (not that I've ever done that cough guilty cough).
Discard the bay leaves and let cool.
Transfer to airtight containers and it will keep in your fridge for about 2 weeks or so.
7.8.1.2
323
https://cookinginstilettos.com/homemade-chipotle-ketchup/