Rich dark chocolate is accented with a hint of cinnamon and spice for a luscious chic dessert
Welcome to Day 6 of Christmas Week. This annual event was started in 2012, and is hosted by Kim of Cravings of a Lunatic. This year we have over 35 bloggers sharing festive sweet recipes for the event. Plus we all chipped in for a huge Amazon Gift Card Giveaway so be sure to enter!
This year's #ChristmasWeek is coming to a close and I have saved one of my favorite flavor combos for last – a rich and creamy Mexican Chocolate Panna Cotta.
Before we jump into the recipe – you have entered the huge giveaway right?  I mean we're talking Oprah-esque giveaway "You get a gift card and YOU get a gift card and YOU"  We made this giveway for you as our holiday gift to you to thank you for being with us on this crazy foodie ride. 
There is something about the combination of chocolate and spice that is enchanting. Perhaps it's the heat that lingers just after you take that first sweet bite. If you serve this during the holidays, I promise that your family and friends will ask you for seconds.
Panna Cotta is essentially cooked cream and this is one of those showstopper desserts that comes together quickly and the fridge does most of the work. It's all about the chill. I loved this chocolate panna cotta recipe and decided to give it a south of a border spin.
When you are looking for a dessert that will make everyone ooohhh and ahhhhh – this Mexican Chocolate Panna Cotta is it!
On to the recipe:
Gather your ingredients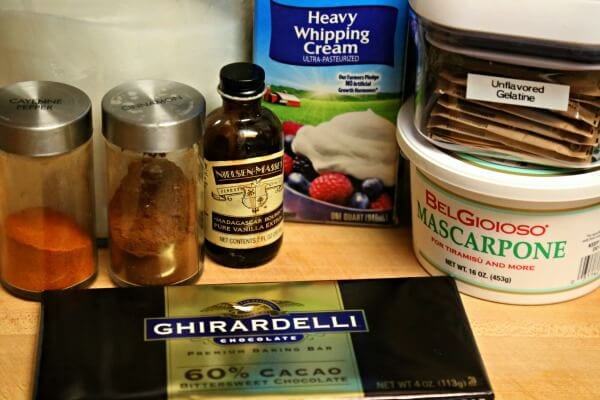 Blooming the gelatin in a bit of cream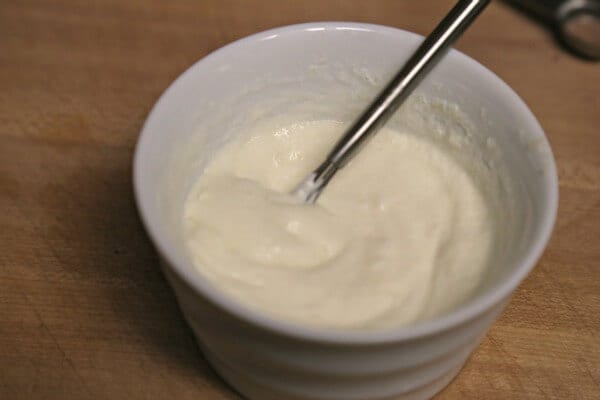 Adding a bit of spice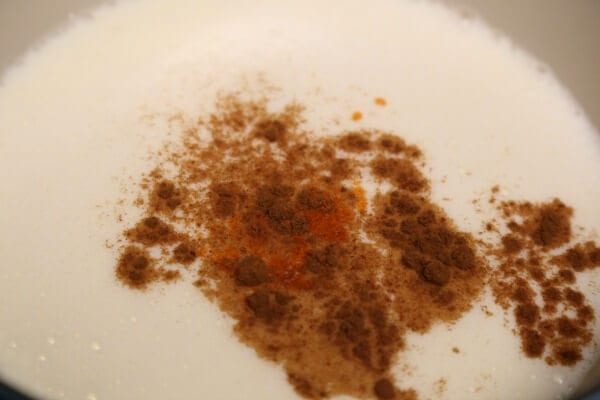 Time to chill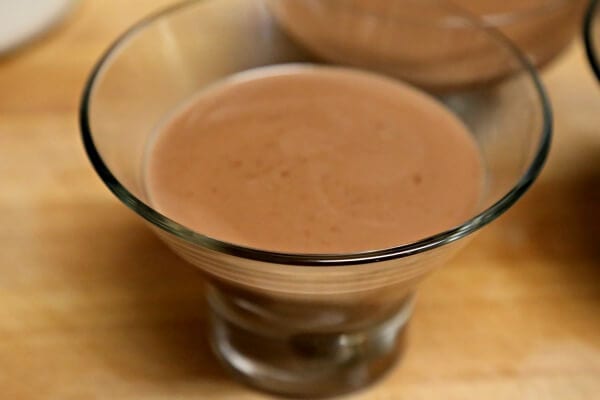 Let me get you a spoon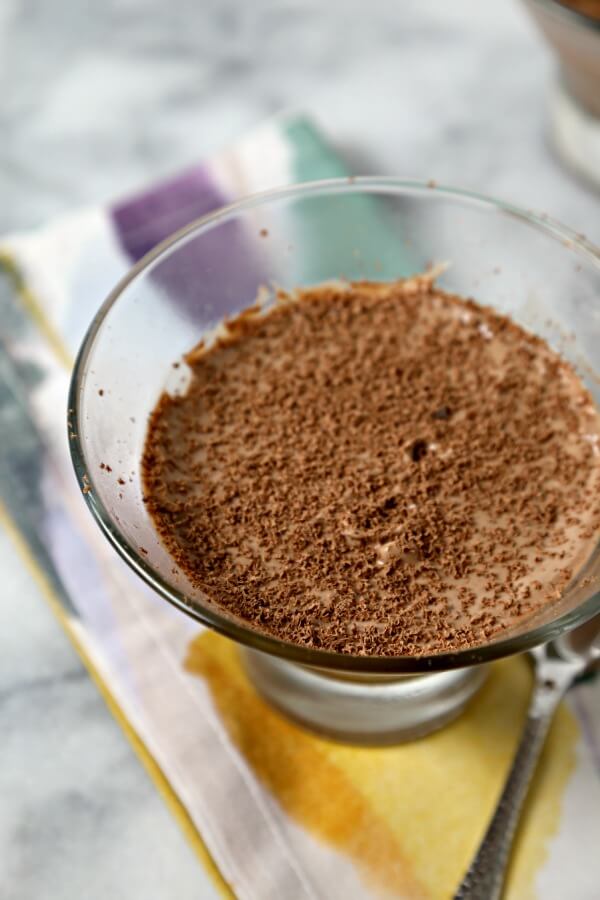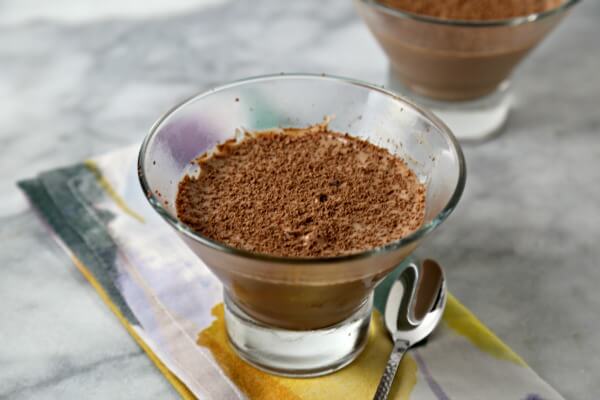 Aly M. Cleary
Yields 4
Mexican Chocolate Panna Cotta for #ChristmasWeek
This Mexican Chocolate Panna Cotta is a showstopper dessert. Bittersweet chocolate melds with cream, sugar and spice for a sophisticated sweet treat.
3 hr, 15 Prep Time
15 minCook Time
3 hr, 30 Total Time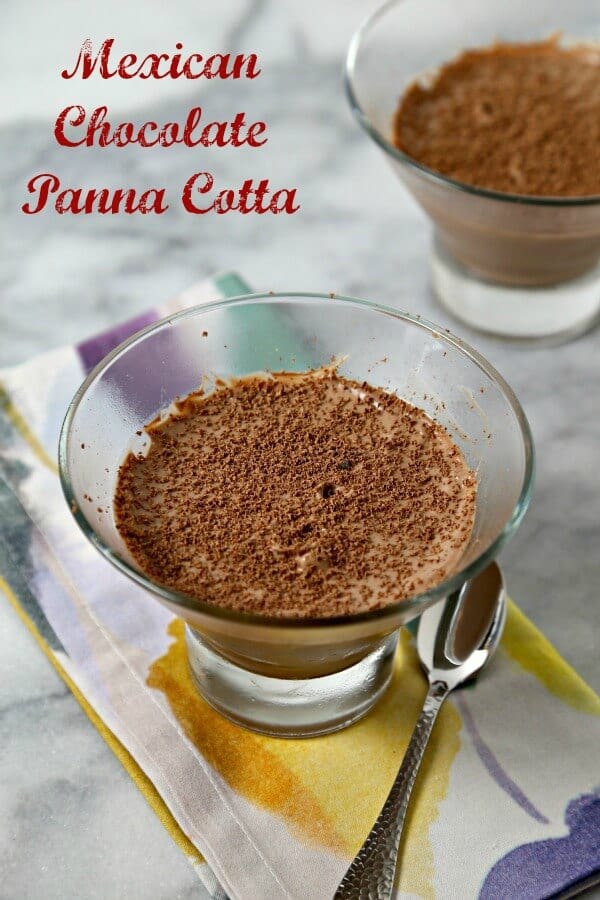 Ingredients
Let me get you a spoon
1 1/2 cups of heavy cream, divided
1 1/4 teaspoon of gelatin
1/4 cup of mascarpone cheese
2 tablespoons of granulated sugar
1 teaspoon of vanilla extract
1/4 teaspoon of cinnamon
1/8 teaspoon of cayenne pepper
1/8 teaspoon of kosher salt
3 ounces of bittersweet chocolate, chopped
Shaved or grated bittersweet chocolate for garnishing
Instructions
Lightly spray 4 ramekins with nonstick spray and set aside.
Pour 1/4 cup of heavy cream into a small bowl and sprinkle the gelatin over the top. Let bloom for 5 – 7 minutes.
Place the bowl into a larger bowl filled halfway with hot water and stir until the gelatin has dissolved and the cream has thickened. Set aside.
To a heavy bottomed saucepan, add the remaining cream, mascarpone, sugar, vanilla extract, cinnamon, cayenne pepper and salt to a slight boil.
Remove the pan from the heat and whisk in the chocolate until everything is melted and smooth.
Add the heavy cream and gelatin mixture and stir until everything is well mixed.
Divide the mixture evenly among ramekins or dessert dishes and let come to room temperature.
Chill for at least 3 hours.
To serve, grate a little bittersweet chocolate over the top and enjoy!
7.8.1.2
38
https://cookinginstilettos.com/mexican-chocolate-panna-cotta/