To start the day, why not blitz up this delicious thick and creamy Cinna-Pear Smoothie. Added bonus – it is protein-packed thanks to the original superfood – Friendship Dairies cottage cheese.
Thank you to Friendship Dairies for sponsoring this conversation. This post may contain affiliate links to products that I know and trust in my kitchen.  Thank you for supporting Cooking In Stilettos.
One of my goals for 2016 is to make healthier choices. Now, while I might never fully give up my morning cup of java, starting the day right with a protein-packed smoothie is always a delicious option and this Cinna-Pear Smoothie has been my morning obsession.
Smoothies, to me, always seemed to be the same thing – ice, a bit of almond milk, some protein powder and some fruit (and/or veggies). I am more of a fruit gal and always have fresh fruit on hand – toss everything in the blender, blitz and it is breakfast on-the-go as I am racing to the 9to9. Another ingredient I have on hand for those days when I want to add a bit more protein to the menu is Friendship Dairies cottage cheese – the original superfood – that is high in protein. I use their 1% small curd cottage cheese that packs a whopping 15 grams of protein per serving and is a great source of long lasting energy like in these Chocolate Cherry Almond Bowls. Cottage cheese has glammed up my friends!
I was perusing the Friendship Dairies website and noticed that they had some recipes for smoothies that used cottage cheese. I never thought to add cottage cheese to a smoothie – pure genius! It makes the smoothie so creamy and luscious – clearly, I have been doing it all wrong. I had to try it and used their trusty Superfood Generator to play with some ingredients I had on hand like cinnamon, agave nectar and old-fashioned oats. Check this out!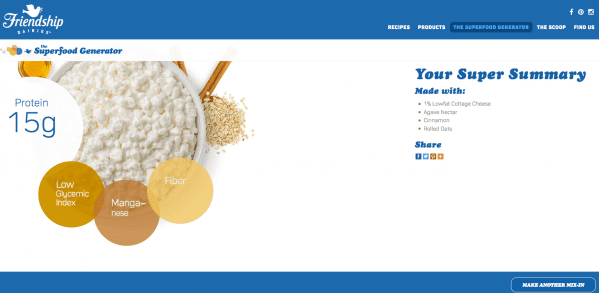 I went to grab some fruit to add to the mix and, as I am obsessed with all things pear lately, I diced up some fresh pears and added them to the blender. This would be equally as delicious with some fresh apple as well. One sip and, I swear on my Choos, I did not have the desire to touch a cup of coffee all morning. This Cinna-Pear Smoothie has become my new favorite and could not be easier to make. I am seriously tempted to see if I can make a Mexican Hot Chocolate smoothie or, perhaps, a java jolt smoothie. The options are endless and I am sure you will be seeing more smoothie love here this month.
When you are looking to add a bit of protein punch to your smoothie, add some Friendship Dairies cottage cheese and make this delicious Cinna-Pear Smoothie. It has the energy to keep you going all day long!
On to the recipe:
Let's gather the ingredients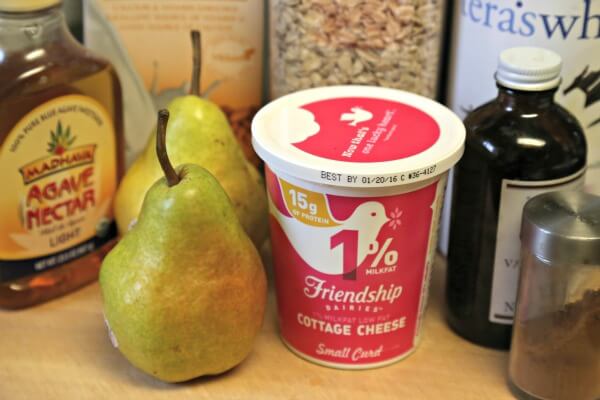 Time to blitz up these old-fashioned oats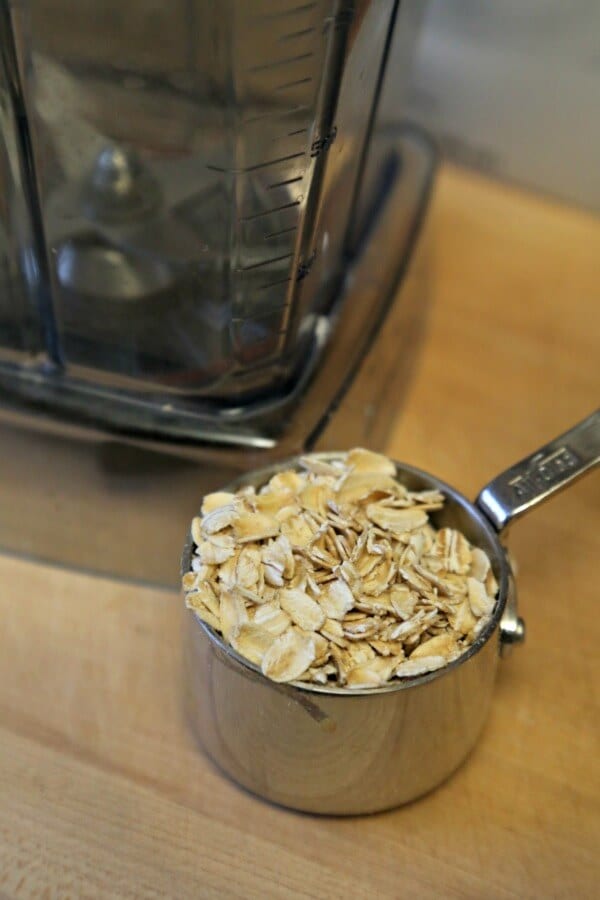 There is nothing like fresh pears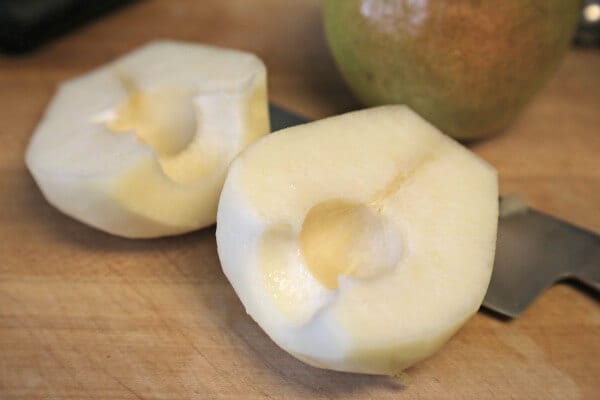 Talk about a protein punch!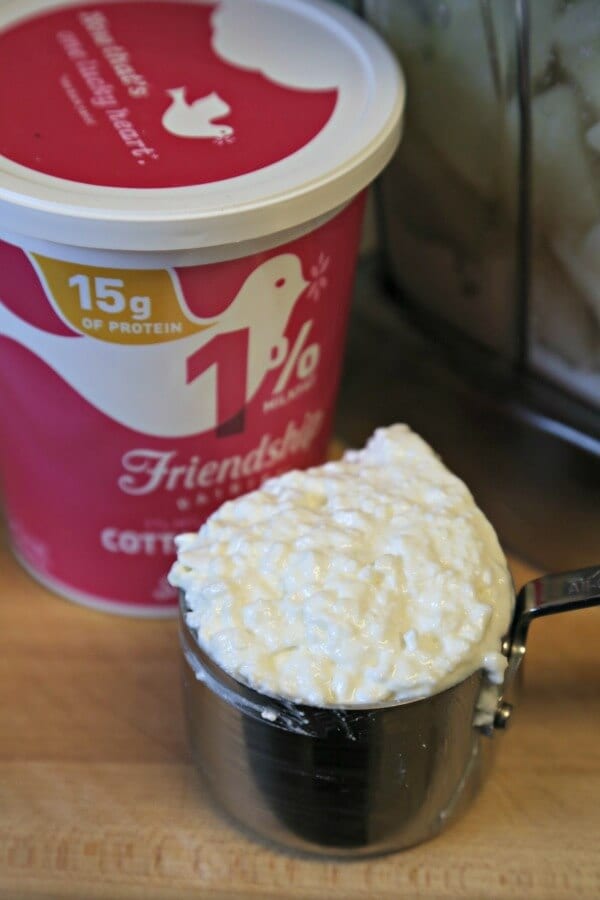 Time to blend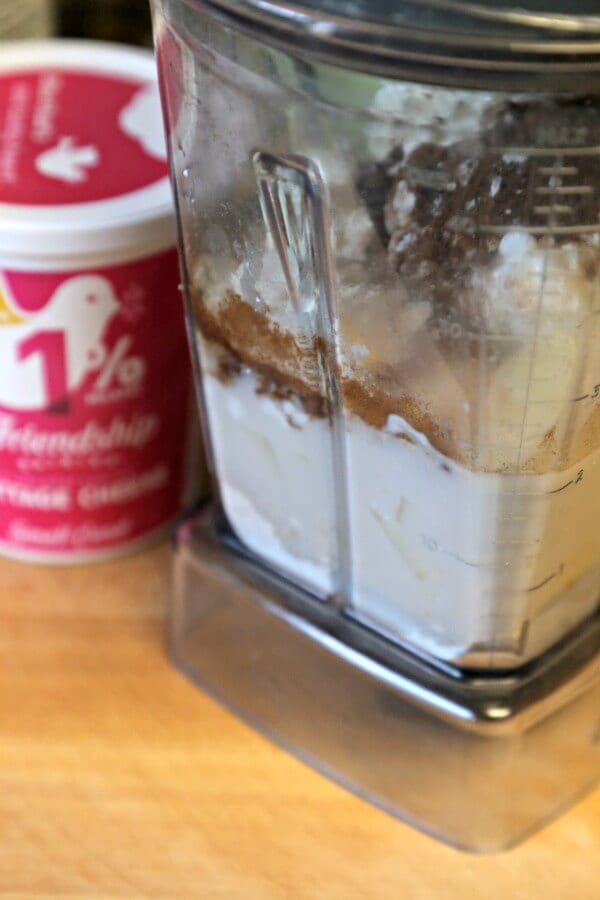 Now – doesn't this look fantastic?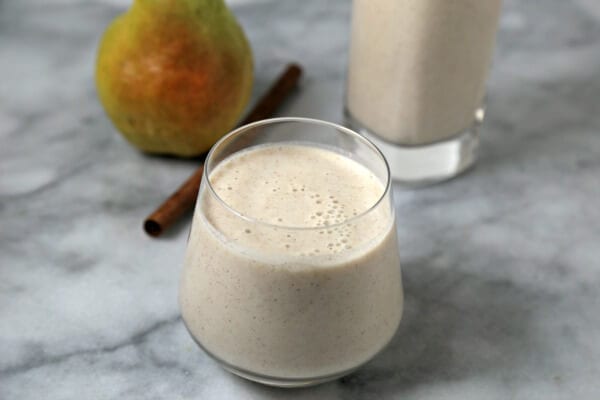 Dust with a touch of cinnamon and serve!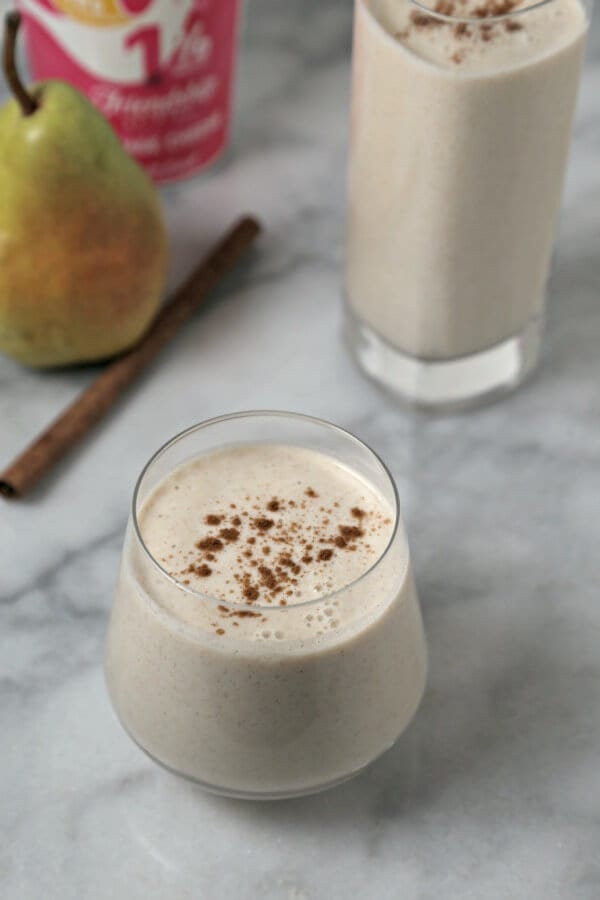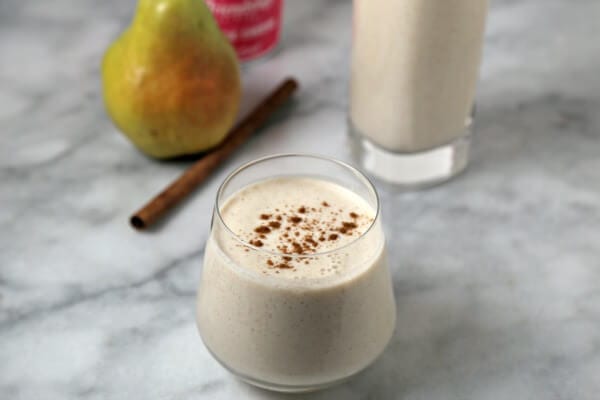 Aly M. Cleary
Yields 2
Cinna-Pear Smoothie
To start the day, blitz up this delicious thick and creamy Cinna-Pear Smoothie packed with sweet ripe pears, oatmeal and cinnamon with a protein punch from cottage cheese.
5 minPrep Time
5 minCook Time
10 minTotal Time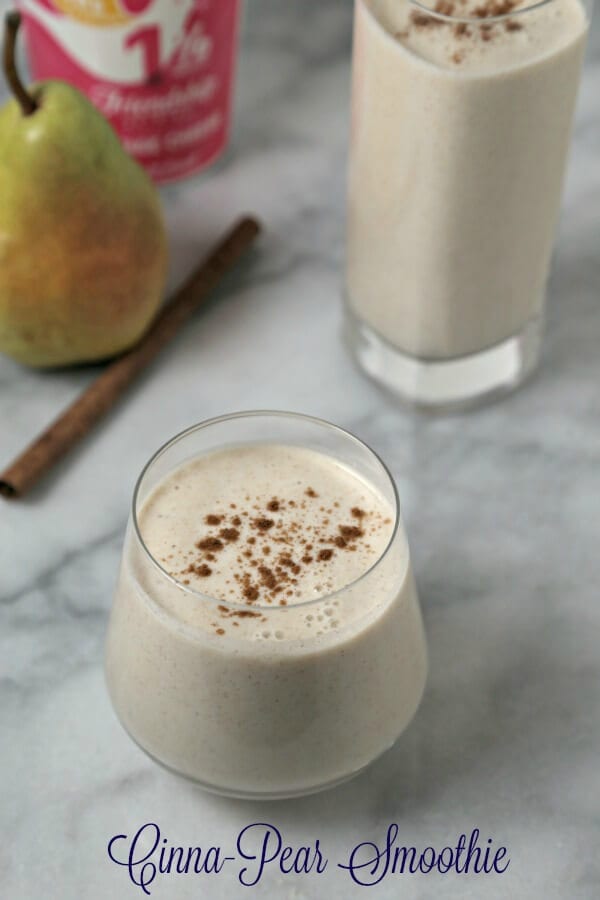 Ingredients
1/3 cup of old-fashioned oats
2 pears, peeled and diced
1/2 cup of Friendship Dairies 1% small curd cottage cheese
1/2 teaspoon of ground cinnamon
2 teaspoons of agave nectar (you can add more if you like it sweeter)
1 teaspoon of vanilla extract
1 tablespoon of vanilla protein powder (optional)
1 cup of unsweetened almond milk
Instructions
In the container of a high-powered blender, blitz the old-fashioned oats until they form a powder.
Add the peeled and diced pears to the blender container followed by the cottage cheese, cinnamon, agave nectar, vanilla extract, vanilla protein powder (if using) and almond milk.
Blend on high for about 5 minutes until the smoothie is thick and creamy.
Enjoy!
7.8.1.2
109
https://cookinginstilettos.com/protein-packed-cinna-pear-smoothie/
Have you tried the Friendship Dairies Superfood Generator yet? What smoothie would you love to create with their protein-packed cottage cheese? Share your smoothie in the comments for us all to see!
To learn more about the Superfood Generator, as well as find some fabulous recipes and tips from Friendship Dairies, visit their website and you can follow them on Facebook, Pinterest and Instagram.