I remember the first time I had a creme brulee.  I was with my family at the Log Cabin in Holyoke, Mass and when that spoon cracked that sugar crust, showcasing the sharp crunchy sugar and the soft creamy custard, I was hooked.  Ironically, it was at the Log Cabin that I fell in love with the simple dessert of Berries and Cream.  To this day, every time I have either a creme brulee or fresh raspberries/blueberries and cream, I think of those dinners with my family at the restaurant that overlooks the Pioneer Valley.
When Dorie Greenspan's latest cookbook, Baking Chez Moi, arrived at my doorstep, I curled up on the couch and leafed through the cookbook, making notes of recipes that I wanted to try.  Dorie is a culinary genius – sweet and savory – Dorie has a tried and true recipe that will have you looking like an ace in the kitchen.  Baking and I aren't always BFFs – I have had more cakes fall, pie doughs crumble, custards break and when you look up "Epic Baking Fail", you might find one of my culinary attempts.  However, I'm determined to really conquer my baking fears and when Driscoll's Berries challenged me to make Dorie Greenspan's Creme Brulee Tart from Baking Chez Moi, I decided to face the challenge head on.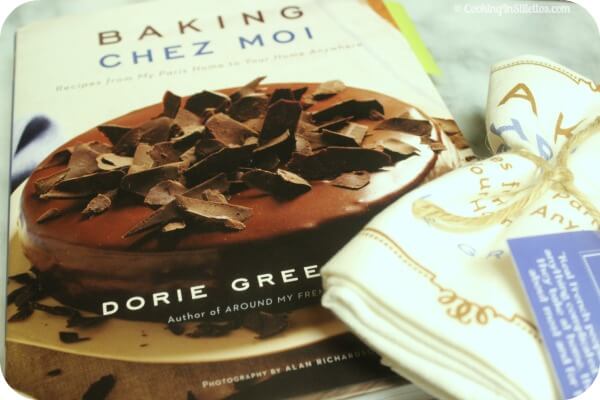 I can't stress this enough – one must read through recipes carefully, note time frames and make allotments for baking hiccups.  Also – in my case, I picked up back up supplies – in case one of my culinary fiascoes took hold.   I am happy to report that besides a number of comedic baking moments in my house, I wound up with a beautiful tart that took me back to the Log Cabin days.  All that was missing was my Great Grandmom and Aunt Maddie to share this lovely creation with.
What I LOVED about this cookbook is when you read the instructions, it's as if Dorie is right there guiding you through the steps.  She explains everything step by step, breaks down what to look for, when not to get nervous and gives you that confidence that will have you saying "I CAN make this!"
For giggles, if there was a camera in my kitchen, you might have heard some swearing that would have made a sailor blush.  A chorus of "NO NO NO NO NO" was heard when the baked tart came out of its tart pan because I used a spatula to move it from the baking sheet to a cooling rack and it was half in and half out, resembling a sinking Titanic thanks to the tart pan's removable bottom.  I had visions of the tart breaking in half and custard going everywhere.  So – I slid it to a plate to cool and then remembered I had to put it BACK in the tart pan to brulee it under the broiler.  Again, prayers were sent up as I gently lifted it with the same spatula and slid it in the original tart pan.  When it went into the fridge to cool, something jostled and something fell  on part of the cooling tart.  Again, prayers were sent up and a bit of extra sugar was able to mask that oops.  Don't even get me started on the crust – I normally stink at making a crust.  Thankfully it was like a shortbread crust and I was able to press it into the very well buttered tart pan.  So – let's just say it was a lesson in baking for this gal.
I can see me using the Sweet Tart Dough recipe again for other tarts and there was a suggestion to serve this lovely tart with fresh berries to complement the berries that lined the bottom of the pan.  You could also make a quick raspberry coulis to accent this dish.  Now – wouldn't you want to serve this lovely for the holidays and wow your friends and family?
As for the cookbook, this is one that every kitchen should have.  The recipes are stellar and you will find much culinary inspiration within its pages. If there is any cookbook you want this holiday season, this would be it.
On to the recipe:
First – let's make the Sweet Tart Dough and partially bake the crust.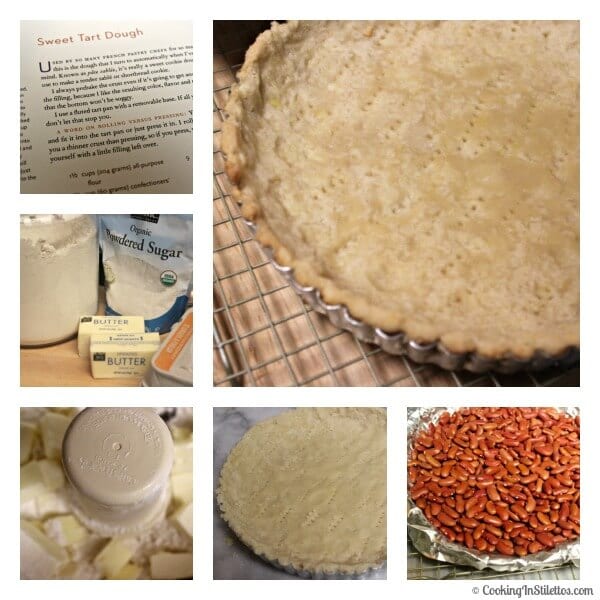 Gather your ingredients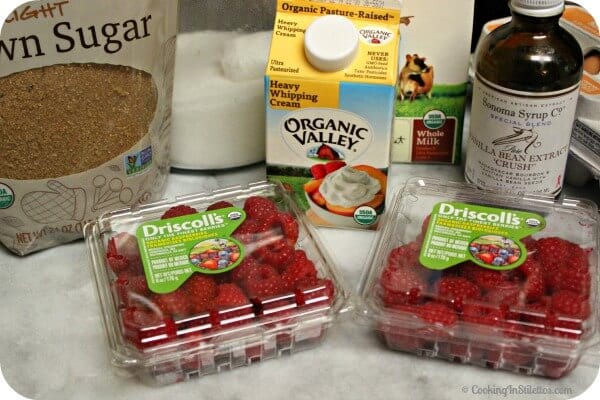 Look at these lovely berries – buy extra in case you decide to start "taste testing".  I'm all about quality control.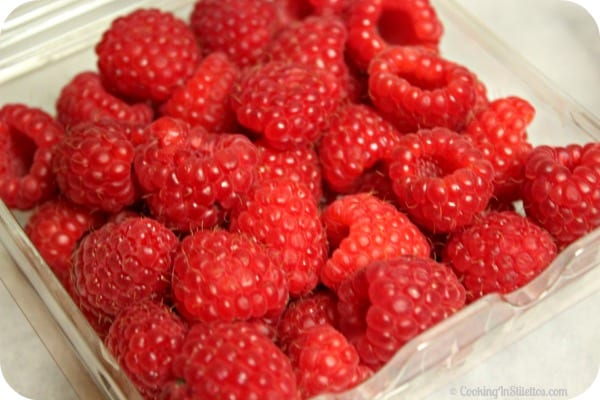 Line the tart shell with the berries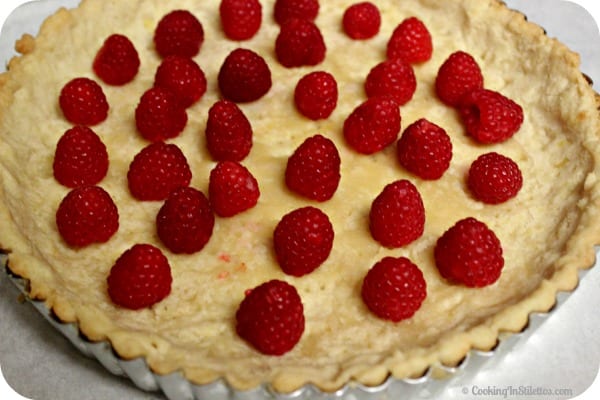 The tart before and after baking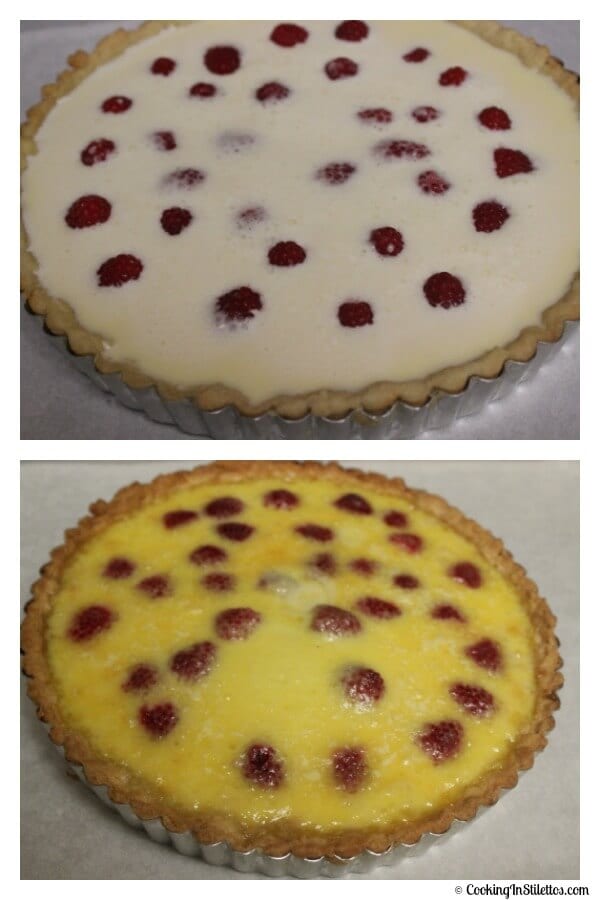 Look at this lovely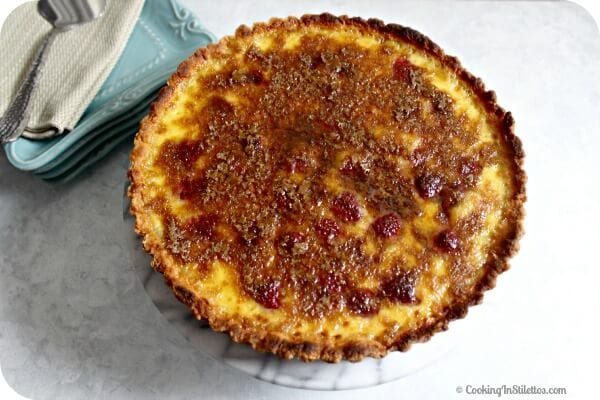 Shall I cut you a slice?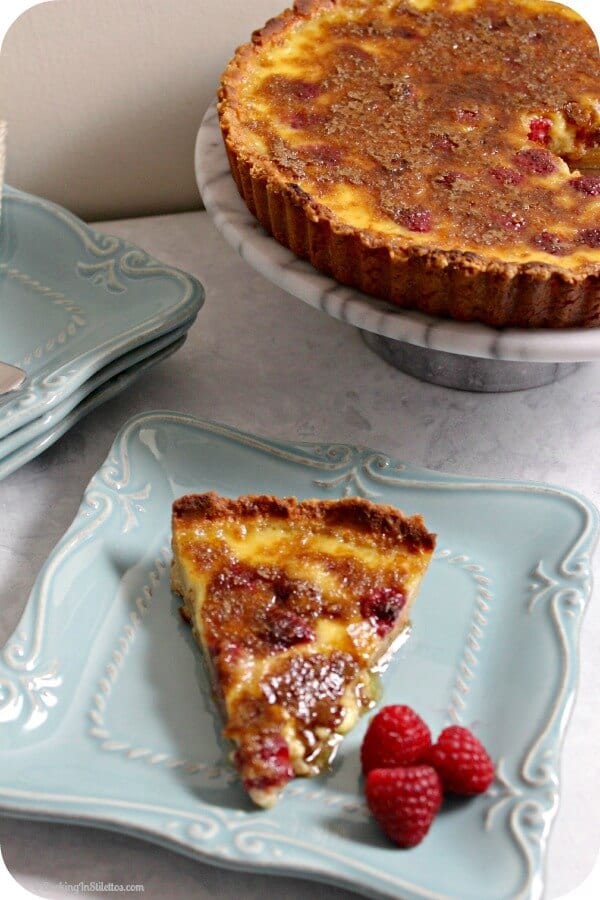 Dorie Greenspan
Yields 6
Creme Brulee Tart
This stunning dessert takes creme brulee to new heights. Rich and creamy custard, fresh berries and a crisp sugar topping nestled in a sweet flaky crust.
30 minPrep Time
50 minCook Time
1 hr, 20 Total Time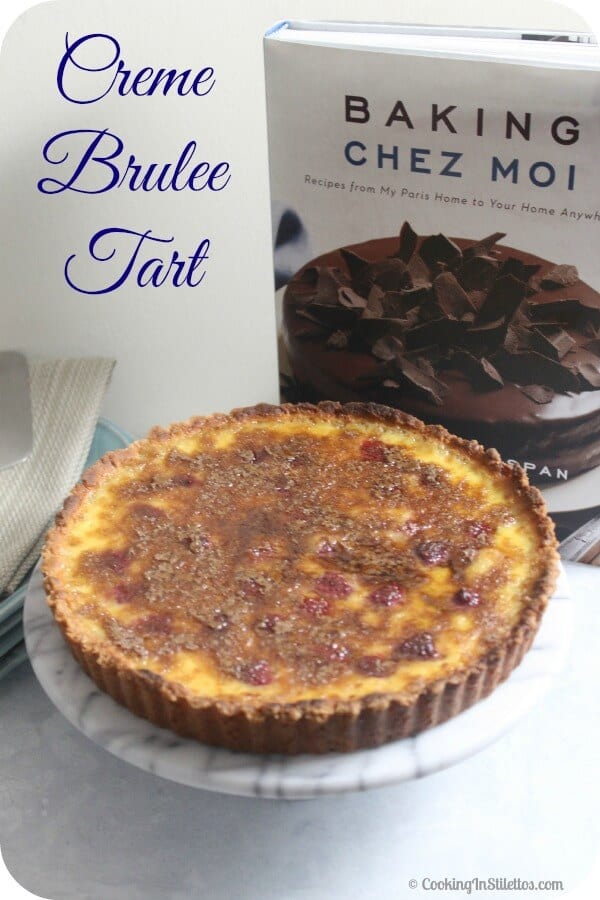 Ingredients
1 partially baked 9 to 9 1/2 inch tart crust made with Sweet Tart Dough, cooled
1 1/4 cups heavy cream
1/2 cup whole milk
3 large egg yolks
1/3 cup sugar
2 teaspoons of pure vanilla extract
1/2 cup to 1 cup of fresh raspberries or blueberries
1/4 cup packed light brown sugar to top the tart
Instructions
Preheat the oven to 325 degrees F and center the rack in the oven.
Line a baking sheet with parchment paper or a silpat and place the partially baked tart crust
In a small saucepan, bring the heavy cream and milk just to a boil.
In a medium bowl, whisk the egg yolks and sugar together for a minute or so until it thickens and changes in color. It should turn a pale yellow and ribbon when you lift the whisk.
Using a ladle, add a small amount of the hot cream mixture to the eggs while whisking. You don't want to scramble the eggs so make sure to keep whisking. Add the mixture bit by bit in a steady stream while whisking the mixture until it is all incorporated.
Whisk in the vanilla and skim off the surface bubbles as you can with a spoon.
Scatter the berries over the bottom of the tart crust and, using a strainer, add the custard mixture over the berries until the tart shell is almost full, leaving a small amount of edge showing.
Bake the tart for 45 - 50 minutes, until a tip of a knife inserted in the center comes out clean.
Let the baked tart cool for a bit and come to room temperature.
Cool in the refrigerator for at least 3 hours, no more than 8.
Sprinkle the tart with the brown sugar evenly over the top of the tart.
Either broil the tart for a few minutes under the broiler or using a blowtorch, toast the sugar until it bubbles, melts and lightly burns.
Remove the tart and let the sugar cool for a few minutes.
Serve immediately.
Notes
Reprinted with permission from Baking Chez Moi by Dorie Greenspan For the Sweet Tart Dough, see page 414 of Dorie Greenspan's Baking Chez Moi
7.8.1.2
205
https://cookinginstilettos.com/creme-brulee-tart/