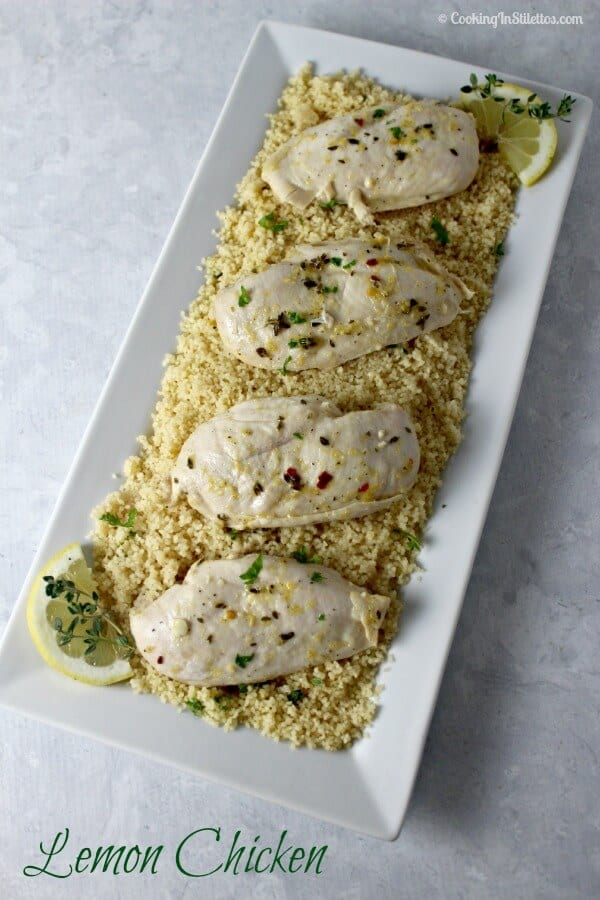 Gardening and I have not always seen eye to eye. One of my friends is a brilliant gardener and everything she plants flourishes. Sadly – I could make a rosemary plant wither and have done so for the past couple of summers. I have always wanted to grow my own culinary herbs and fruit trees such as blueberry bushes and Meyer lemon trees but the patience and attention tend to make me a bit standoffish after many a plant's demise.
Where I live has a lovely balcony that overlooks woods in Manayunk and it's really quite calming. Not a lot of city bustle, far from the normal hustle and bustle of Philadelphia. I have been known to occasionally take the laptop and a cocktail out there to enjoy the warm spring evenings.  However, when doing so guarantees glares from the Jr. SousPug  from his safe spot on his couch as he is afraid of decks and the Evil Minx has surgically attached herself to the screen door due to her running screaming leap and foiled attempted escape.  Daggone screens!
Stress has been an all-time high for me lately and one of my friends suggested that I try to take up gardening. Sadly, renting an apartment as well as living on the second floor means that I do not have land to plant a garden of any sort but a patio container garden was definitely an option. I found some lovely hanging planters for my balcony to get me started on my Gardening in Stilettos quest. I tend to buy a lot of thyme, rosemary and basil in the spring and summer months, so those were necessary for the planters. I also picked up some mint, flat leaf parsley and dill to round out the container garden. I am still toying with the idea of getting a small blueberry or raspberry tree to add to the plant menagerie.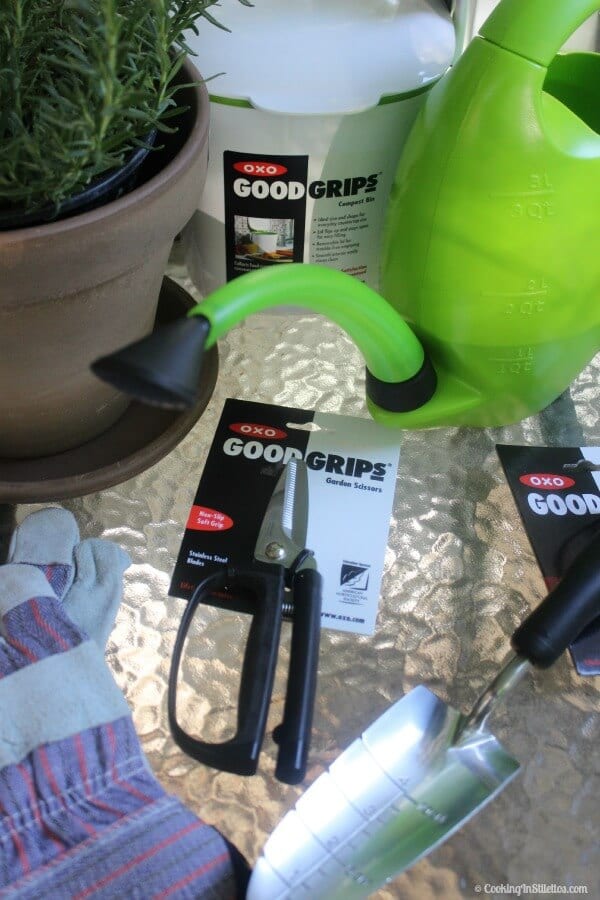 OXO challenged some bloggers to get our #OXOSpringGardening on so they sent some great tools to help us get our gardens into shape. Check out these lovelies – an Indoor Pour and Store Watering Can that will ensure I will not let these thriving plants die of thirst and when done, I can easily flip the spout to store indoors. I also received some Garden Scissors that will come in handy so I can snip some fresh thyme for my favorite easy recipe – Lemon Chicken – and leave just enough to keep the plant thriving. Added bonus – I had no issues using them even with my frankenthumb and gardening gloves. OXO sent a Transplanting Trowel to help me transplant these lovely starter plants into some fresh soil so they can grow some roots and flourish. We also received a Composting Bin which is something I am intrigued in trying as well as a compact dustpan and brush for those times when I attempt to plant but don't think things through and have dirt and crud everywhere. All in all – I'm excited to get my garden on this summer.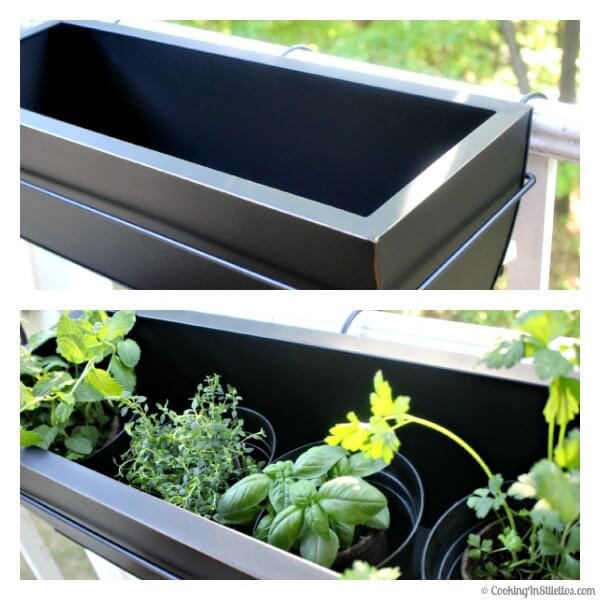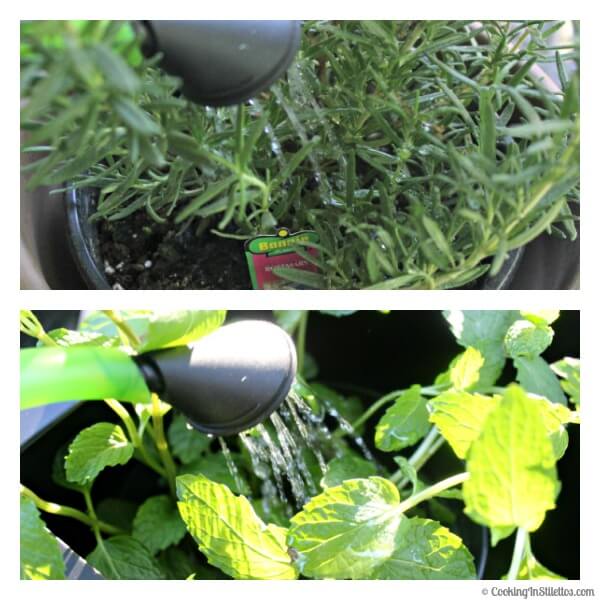 To go with my garden theme, I decided to make a dish with herbs that can come straight from the garden.  This Lemon Chicken is one that I make often – either tossed in a salad or served with some lemony thyme couscous – it is light, delicious, packed with flavor, and would be perfect for dinner tonight. Even better – it's so easy to prepare – a quick marinade followed by a bit of baking in the oven, nestled under some parchment and foil.  You can also make it with a bit of rosemary or perhaps some basil – all of those combos fresh from your garden – how delicious does that sound? This Lemon Chicken will be your go to summer dish.
On to the recipe:
Gather our ingredients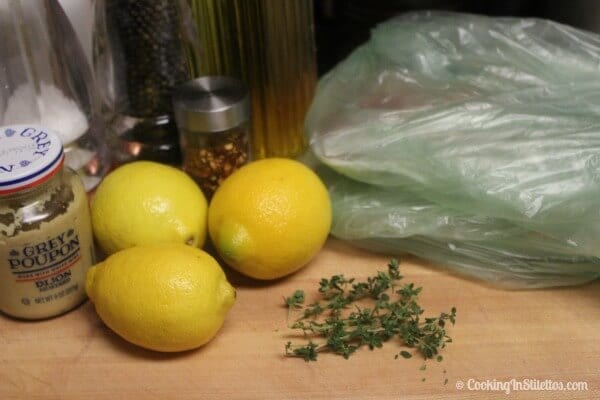 Let's whisk together the marinade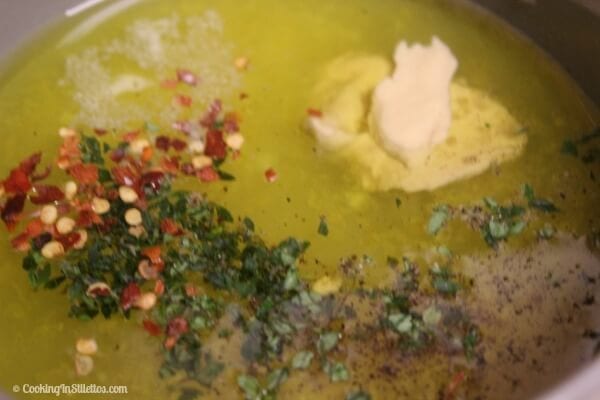 Look at that – all whisked and ready to permeate the chicken.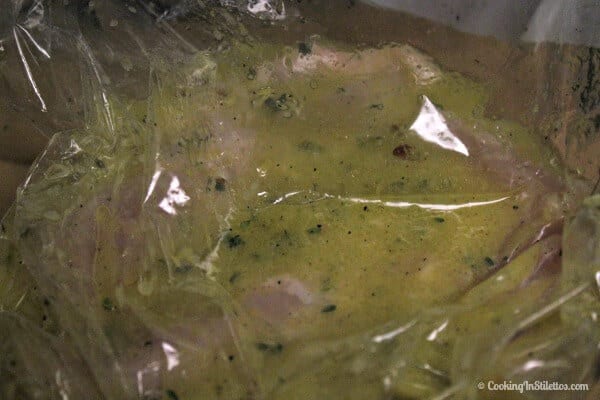 Now – wouldn't you want this for dinner?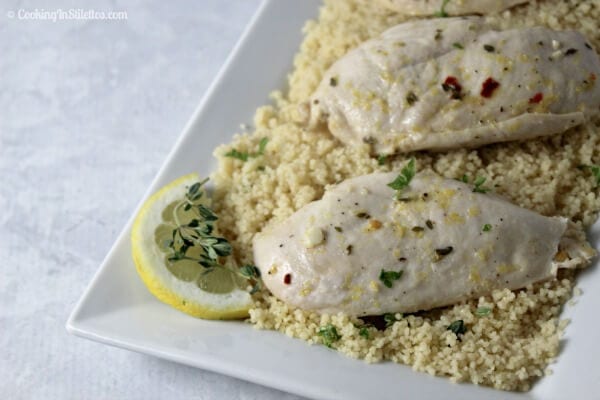 Nestled in a bed of lemony thyme couscous – doesn't this look scrumptious?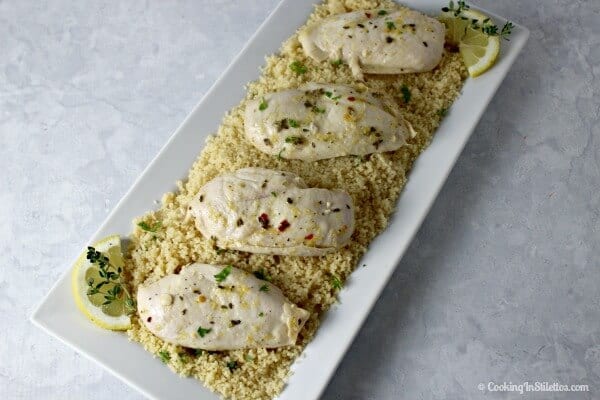 Easy Lemon Chicken Recipe
---
Aly M. Cleary
Yields 4
This Easy Lemon Chicken is baked and comes out of the oven bursting with citrus flavor. You'll never make plain chicken again!
20 minPrep Time
35 minCook Time
55 minTotal Time
Ingredients
4 boneless skinless chicken breasts
Zest and juice of 3 small lemons
1/3 cup of extra virgin olive oil
1 tablespoon of fresh thyme leaves, chopped
1 tablespoon of dijon mustard
1/2 teaspoon of kosher salt
1/4 teaspoon of freshly cracked black pepper
1/8 teaspoon of red pepper flakes
Directions
Preheat the oven to 400 degrees F.
In a bowl, whisk together the lemon zest, juice, olive oil, mustard, thyme, salt, pepper and red pepper flakes.
Add the chicken breasts to a large plastic zip bag and add the lemon marinade. Seal it closed, squish to make sure the marinade has covered everything and then put it in your refrigerator to marinate for 15 – 20 min.
Remove, let come to room temperature (about 5 minutes).
Lightly grease a 9 x 13 pan with some olive oil or baking spray.
Lightly spray a piece of parchment paper with baking spray.
Place the chicken breasts in the baking pan and cover with the parchment paper so the side with the baking spray faces the chicken.
Cover the mixture with aluminum foil and bake for 30 - 40 minutes, until the chicken is done.
Garnish with some flat leaf Italian parsley, lemon and a bit more thyme and serve with fresh couscous.
Enjoy!
7.6.8
1002
https://cookinginstilettos.com/easy-lemon-chicken/
All images and content are © Cooking In Stilettos. Please do not republish without contacting us first. Thank you.
Disclosure: I was sent the OXO tools pictured above to assist with the post. My opinions are my own.
Did you enjoy this post?
| | |
| --- | --- |
| Share the love | Get free updates |