This is a sponsored post written by me on behalf of Turkey Hill Dairy. All opinions are my own.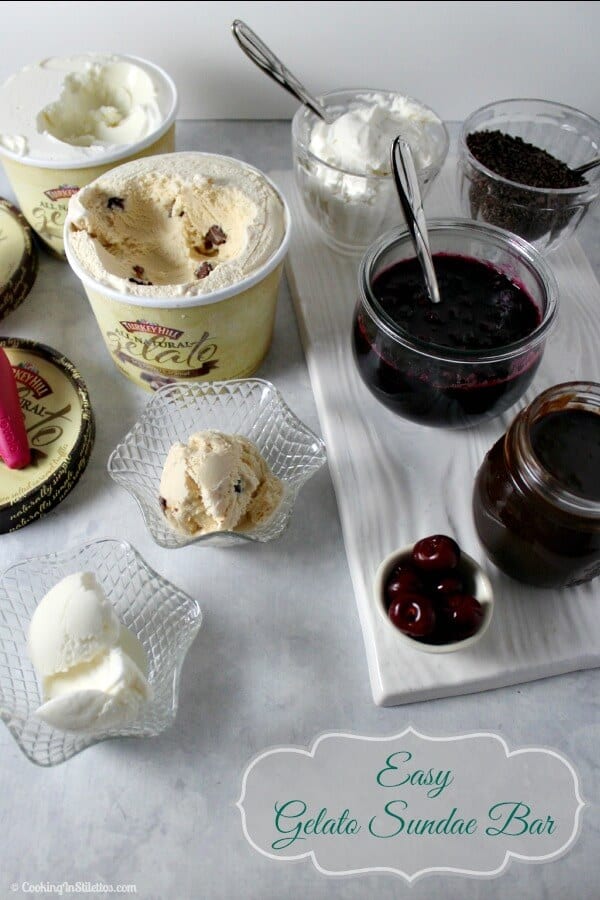 There are two factions in my inner circle of friends and family – those that are #TeamChocolate and those are #TeamVanilla. So – let's say if we were having a party and I had something sweet and chilly to serve, I need to plan accordingly. For the record, I'm neutral – there are days I adore all things chocolate and there are days when only vanilla will do.
Recently, I came across this new All Natural Gelato from Turkey Hill Dairy. I have to tell you – while I adore their ice cream, their All Natural Gelato – oh my heavens – we are talking luscious, creamy and some seriously chic flavors! Turkey Hill All Natural Gelato is made with fresh simple ingredients like milk, cream, sugar and vanilla and, from what I hear, they are the first major ice cream brand to offer an all natural gelato.  Gelato has less air than most ice cream so it has a richer denser texture and I knew my friends and family would love it. I picked up a few flavors for everyone to try including the classic, Purely Vanilla, as well as Sea Salted Caramel and Mint Chocolate Chip. I also was torn between the Peach Mango, Coffee Chip, Chocolate Peanut Butter, Chocolate Chocolate Chip and Hazelnut flavors but thought the three I picked should keep everyone sated and I'd whip up some homemade toppings to go with.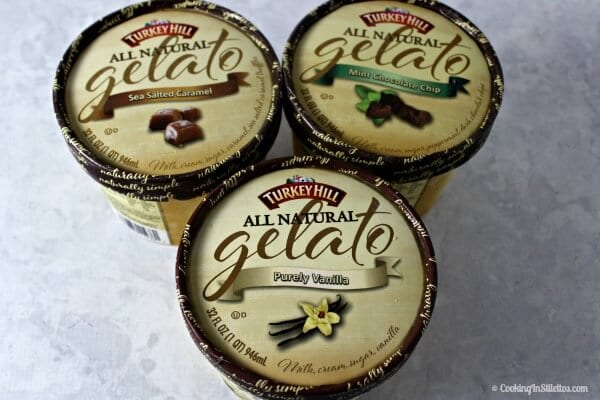 …